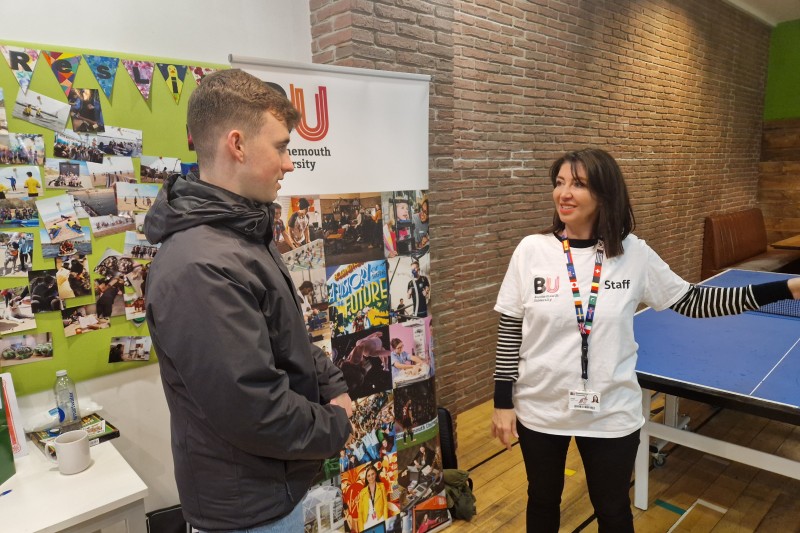 Have a question about any aspect of your studies at BU?
Join one of our drop-in sessions taking place each week in BU halls of residence. Sessions will take place every Wednesday between 2pm and 4pm (term time only) as follows:
1st and 3rd Wednesday of the month - Bailey Point and Lyme Regis House
2nd and 4th Wednesday of the month - Dorchester House and Purbeck House
Come and ask questions related to your studies and student experience, or simply find out more about how we can support your time at BU.
All students are welcome to drop in. If you are not currently living in BU halls of residence, you'll be able to enter the building by showing your BU Student ID card at the reception desk.
If you are looking for advice outside of these times, or find a drop-in event is unable to take place, please remember that you can contact the AskBU team face-to-face at Talbot and Lansdowne Campus, by phone or online.
You can find out more about the range of Student Services at BU on the BU website.