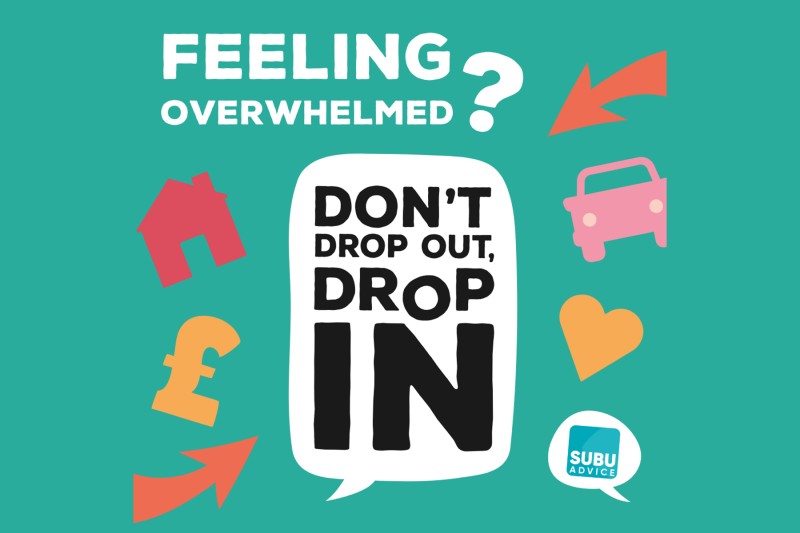 We are here to help. Join our 'Don't Drop Out, Drop In' event organised by your Students' Union at BU (SUBU) to chat with different university teams who can give support and guidance in one place.
No matter your issue, there will be someone on hand to help – whether you are feeling overwhelmed, homesick, having financial issues or simply want a chat about how you are feeling.
Teams available include:
AchieveBU
Additional Learning Support
AskBU
CareersBU
Faith & Reflection
IT Services
Library & Learning Support
SportBU
SUBU Advice.
Events are taking place at both Talbot and Lansdowne Campus:
Sports Hall, Talbot Campus - Tuesday 31 October, 12:15pm – 2pm.
Ground floor of Bournemouth Gateway Building, Lansdowne Campus - Thursday 2 November, 12pm – 2pm.
BU and SUBU teams are available outside of this event to help you fulfil your potential at university. Visit our 'help & advice' webpage to explore our teams and find out how you can contact them directly.