The problem
Frailty is a condition that affects one in ten people over the age of 65. It means people are at higher risk of falls, disability and poorer quality of life. Some may struggle with decreased energy levels, poor appetite, lower strength and having difficulty with household tasks such as shopping and cooking. As the population ages, frailty also impacts on health and social care services because of more GP appointments and increased hospital and care homes admissions.
How we are addressing the problem
More people own a smartphone with applications (apps) and have access to the internet. This technology can help people to live well by enabling access to person-centred advice and care. It can help share in decision making to meet well-being and health needs and reduce the burden on health and social care systems. However little research has been done, particularly for people with frailty, living at home.
Aims
This study aims to explore whether a digital approach could be used alongside support from health coaches to help the lifestyle management of frailty (in its early stages). The approach has been used across the NHS in people with long term conditions which we think will transfer to people with frailty. We will work together with people living with frailty, their carers, health coaches and health care professionals (key stakeholders).
Design and methods
We will do this through two work-packages (WPs) with people from 2 areas in Wessex (Dorset and Hampshire). WP1 will develop and test a new digital health coaching approach. It will include interviews with 10 people with frailty and family carers, 20 health care professionals and health coaches. In WP2, we will train health coaches to use the novel approach and measure how well it works in people with frailty.
We will collect data including physical activity, eating and drinking, social engagement, quality of life, frailty status, costs of the approach. We will also ask people about their experiences of using it. We aim to recruit 20 people with frailty and their carers, 20 health coaches, 20 health care professionals and commissioners of care services from both areas to do this. This information will help us plan for carrying out a larger study to implement the approach wider across Wessex. We will regularly seek advice from doctors, nurses, commissioners of services during the project.
---
Funded by NIHR Applied Research Collaborative (ARC) Wessex

---
Research partners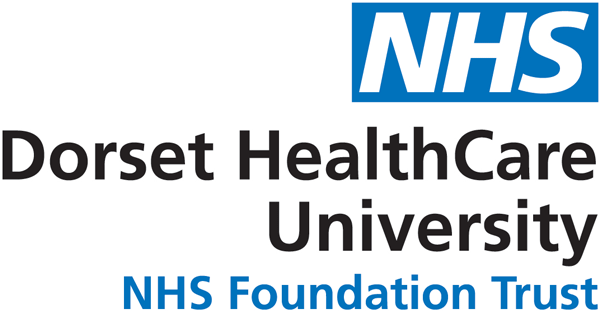 ​
Patient and Public Involvement (PPI)
Throughout the project, we will be having PPI meetings with patients and carers to help shape our research and intervention in a way that works for its users.  We are convening meetings in person and virtually to ensure that the views of patients are represented at key decision points throughout the development and implementation of the project.  One of the priorities for the DIALOR project is ensuring that as many voices are heard as possible.  We are striving for our PPI group to be comprised of a wide range of people, representing communities across Wessex and those from communities often underserved in health research.
Jim McMahon
Jim is working on the DIALOR project as our PPI lead, representing the PPI group during project meetings and with stakeholders.  He is also advising us on the format and content of our communications with participants.
Jim has a long history of IT consultancy and a passion for digital enablement while working in the private sector for telecom and new media companies, including the BBC - leading on many transformation programmes in delivering future products and services.  He has a drive to help Dorset transform the delivery of healthcare through enabling digital technologies.
He joined the research team at Dorset County Hospital four years ago, leading to involvement in many nationally supported research projects: Promoting improvements in health and wellbeing using technology to identify opportunities to prevent accumulating health conditions. He is a member of his GP Practice Participation Group (PPG) and an active member of the Wessex Patient Involvement Network.  Jim is also Chair of the Digital Public Engagement Group (DPEG) within the newly formed Dorset Integrated Care System (ICS), helping to shape a digital healthcare model that works for the patients and healthcare professionals.
Stakeholder Engagement Group (SEG)
We are convening a group of healthcare professionals, health coaches, commissioners of services for older adults, and patient and carer representatives to support the design and delivery of the DIALOR project.  The SEG will run in parallel to PPI meetings, allowing us to develop our strategy based on professionals' experiences in practice with older adults.
Sharing our results
We aim to share the findings in academic and professional publications, social media, a website, conferences as well as deliver an end of project stakeholder event.