It is possible to manually configure your Apple device for using the eduroam wireless network, but it is easier to install a 'profile' which installs and configures all the necessary security and other settings.
You need to have access to the file containing the 'Bournemouth University eduroam profile' from your device. This file can be accessed from your web browser by clicking the link below:
Bournemouth University eduroam profile
Once clicked the Install Profile screen below will appear.
Click Install.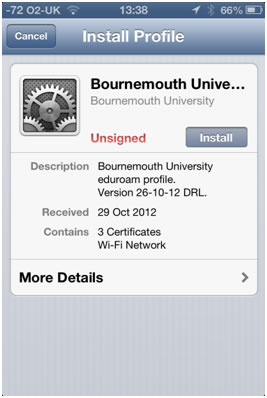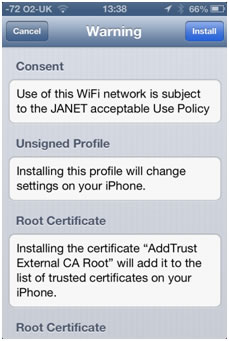 Click Install
The following screen will appear prompting you to enter the PIN number of your device.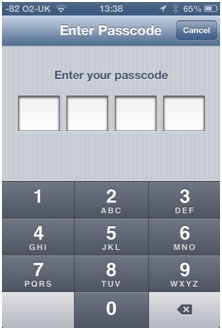 Enter your PIN number to allow the profile to be installed on your device.
Now enter your Username followed by @bournemouth.ac.uk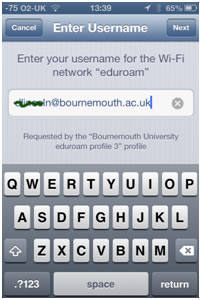 Now enter your password: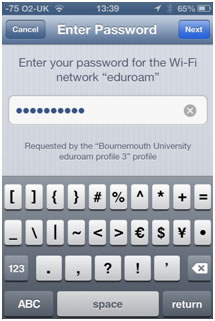 The profile will now be stored on your device. You should now be able to connect to the 'eduroam' wireless network within Bournemouth University and at other participating establishments.
Connecting to eduroam
Now you have the eduroam profile installed on your device, you can connect to the eduroam network at any participating academic institution. You can also use this network internally within Bournemouth University, but you will not be able to access all the services which are available via the BU-Student or BU-Staff networks.