These instructions are for staff and students configuring wireless access to eduroam on Windows 7 using the built-in wireless networking configuration utility.
NOTE: It is strongly recommended that you first configure and test your device whilst on-site at Bournemouth University before attempting to use eduroam at a remote location.
Right click on the Wireless signal strength icon in the taskbar and select Open Network and Sharing Centre: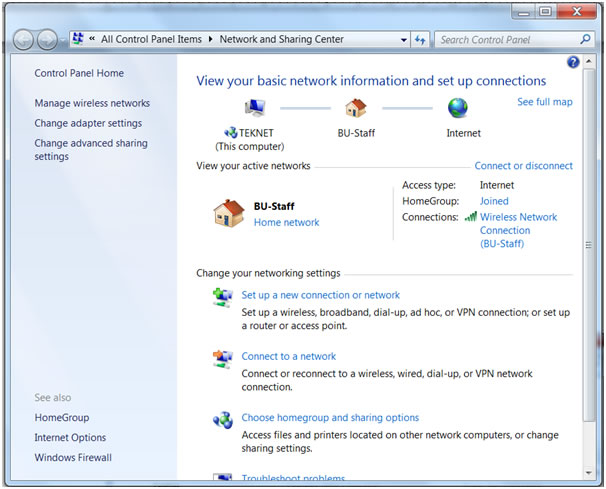 Now click Manage Wireless Networks: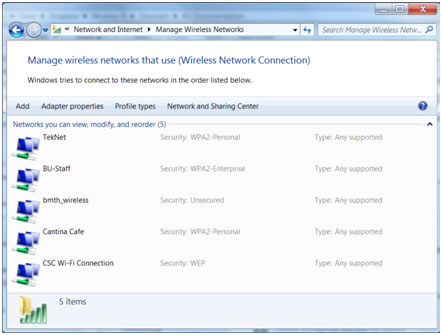 Click Add then click Manually create a network profile.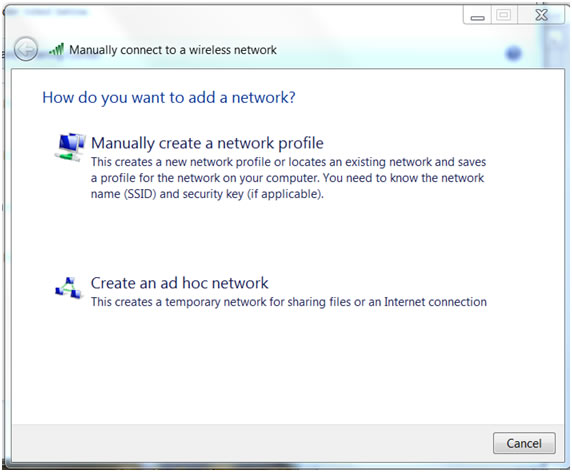 Complete the boxes as per below, then click Next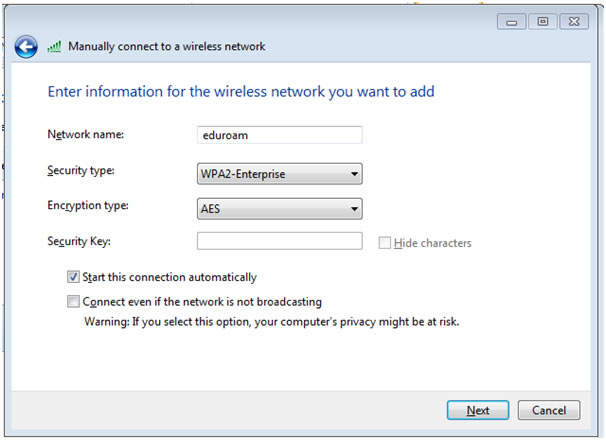 Now click Change connection settings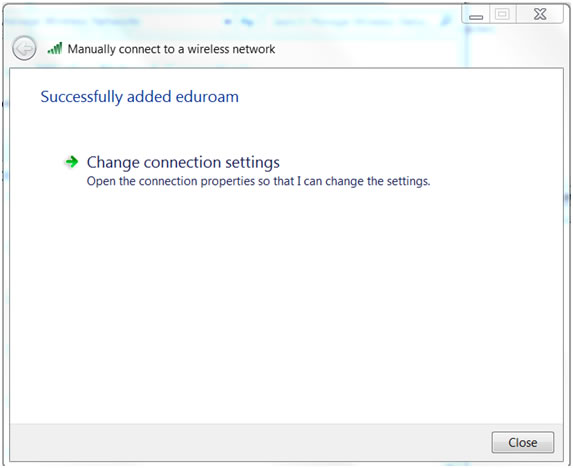 Ensure that the Connection tab is completed as follows:
Now select the Security tab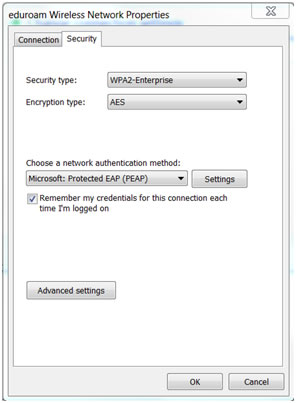 Click Settings and complete as follows: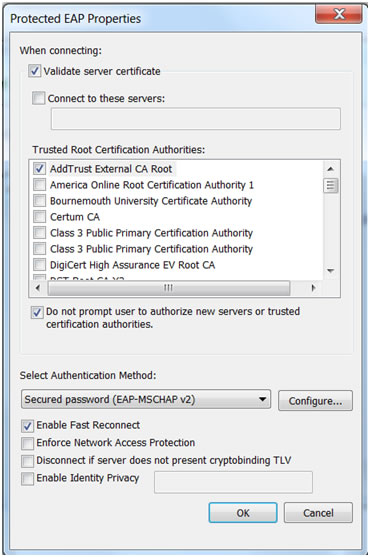 Now click Configure:
Ensure that there is no tick in the Automatically use my Windows Login Name and Password box, then click OK: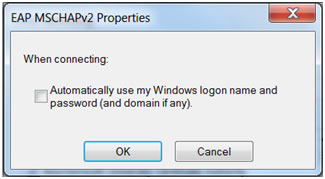 Now click OK to close the following: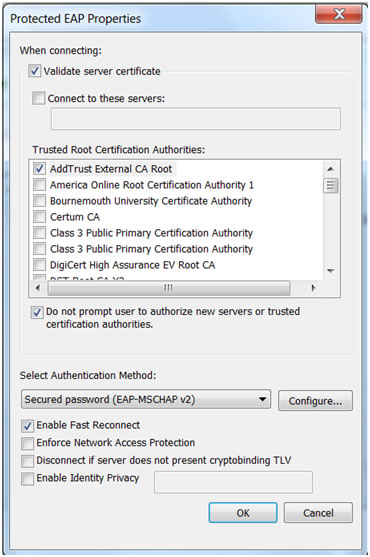 You should now be back at the eduroam Wireless Network Properties box: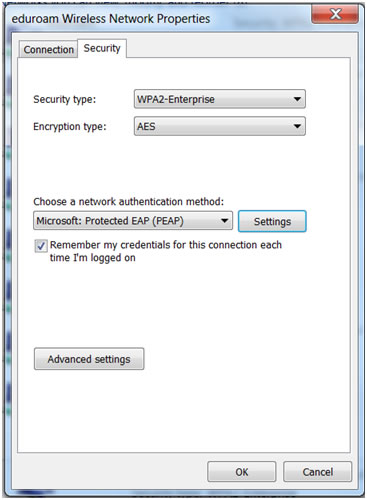 Click on Advanced settings.
Complete the next section as below – but don't click Save Credentials: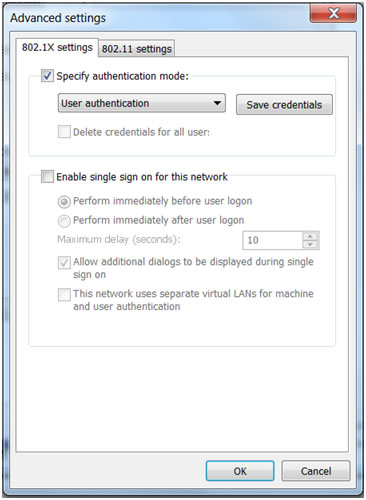 Click OK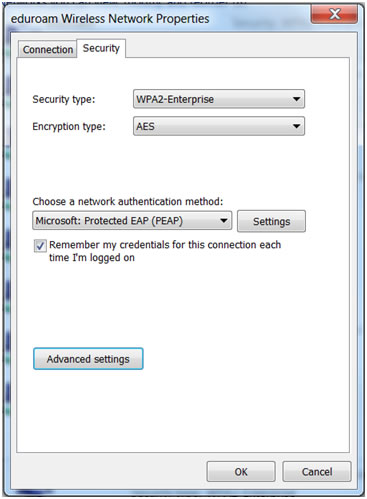 Click OK in the section above.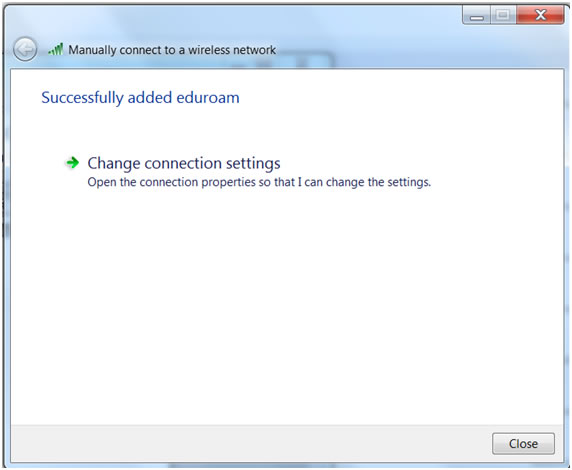 Click Close.
The eduroam network should now appear in the list of wireless networks as below: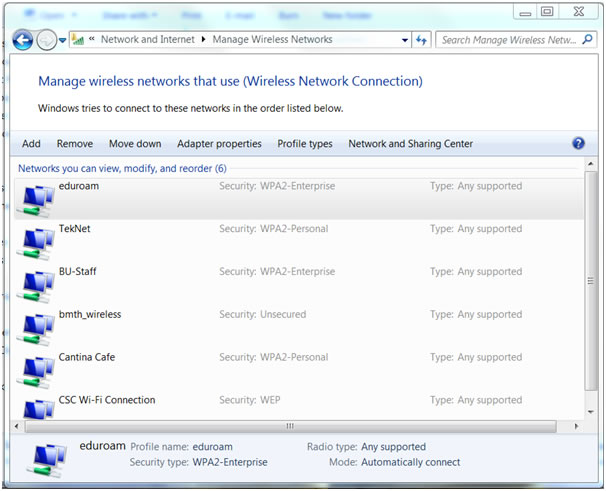 You can drag the eduroam network to the top of the list so you will connect to this network in preference to any others.
When you connect to the eduroam network you will be prompted for your Username and Password. You MUST use your full BU Username, e.g. i12345@bournemouth.ac.uk and your BU University password.