These instructions are for Bournemouth University Staff and Students configuring wireless access to eduroam on Windows 8 using the built-in wireless networking configuration utility.
NOTE: It is strongly recommended that you first configure and test your device whilst on-site at Bournemouth University before attempting to use eduroam at a remote location.
Right click on the Wireless signal strength icon in the taskbar:

The following menu will appear: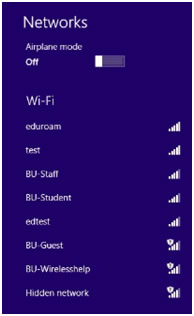 Select eduroam, tick the 'connect automatically' box, and click connect: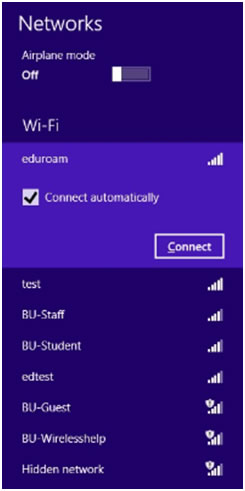 Enter your Bournemouth University username and password. Note that your username must be followed by @bournemouth.ac.uk
Click OK.
You should now see the following. Assuming your username and password has been entered correctly, you will now be connected to the eduroam network.