Sharing perspectives and expertise is a key part of the role our Public Involvement in Education and Research (PIER) Partnership plays in BU's health and social care courses.
We are linked with 87 organisations locally and nationally and the BU PIER Partnership members, who contribute across the Faculty of Health & Social Sciences. Because of this, we take a keen interest in the stories and initiatives that affect those organisations, our affiliates, and members.  
We will use this page to regularly highlight important news and views from our region.
---
CQC State of Care 2018/19
15th October 2019
State of Care is our annual assessment of health care and social care in England.
The report looks at the trends, shares examples of good and outstanding care, and highlights where care needs to improve.
---
Scottish Inter-University Service User and Carer Network Meeting
October 8th 2019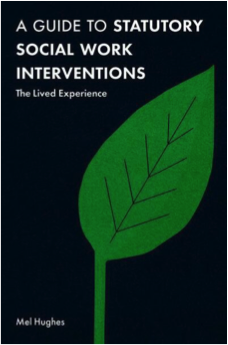 October 8th 2019 saw Dr Mel Hughes (Academic Lead for BU PIER partnership) presenting at the Scottish Inter-University Service User and Carer Network Meeting in Edinburgh. The event was attended by social work academics and people with lived experience working with the University of Edinburgh, Dundee University, Stirling University, University of Western Scotland, Glasgow Caledonian, OU Scotland and representatives from Who Cares? Scotland and Scottish Social Services Council. It was a great example of organisations working together to share and develop ideas on user involvement in social work education.
Mel says, 'My presentation on the BU PIER partnership and our work in recognising, valuing and harnessing the expertise of people with lived experience was well received and led to some great discussions on approaches to engaging seldom heard voices in social work education. Members were particularly keen to hear more about our 'Learning from the Lived Experience' user led unit and our 'Guide to Statutory Social Work Interventions: the lived experience' text book. There was even talk of adapting this to the Scottish legal framework. 
Watch this space!'
---
PIER member, Frances Kay, receives an invite from Parkinson's UK
30 September 2019
Earlier this year the PIER partnership was awarded £3,000 by the Dorset Community Investment Fund to make some short films or digital stories which reflect the patient or service user experience. Kay's film End of Life from a Carer's Perspective sees Frances discussing the process through which she went, alongside her late husband during his prolonged degenerative illness.
As a result of this film being shared with our wider networks, Frances has been invited to give a talk to the staff at Parkinson's UK headquarters on 29th October 2019. She will be sharing her personal reflections and raising awareness of some of the biggest challenges facing carers including communication issues, particularly with healthcare professionals.
The PIER Partnership is so grateful to Frances for sharing her experiences so candidly and very pleased to see that it is having an impact on a national scale.
---
State of Caring 2019 report (Carers UK)
9th July 2019
View Carers UK annual survey of carers. This report provides a snapshot of caring in 2019 by including the responses from 7,525 people who are currently providing care.