This is an archive of the PIER's news stories and events in the local community, consequently some links may no longer work.
---
Mental Health – It's OK to talk
2 November 2020
Mental Health – It's OK to talk: Local people share their mental health stories in a new film from Healthwatch Dorset.
---
Coronavirus: England's contact-tracing app gets green light for trial
12 August 2020
https://www.bbc.co.uk/news/technology-53753678
---
Support for Carers
6 May 2020
We know that in the current situation carers are under enormous pressure. We hope that the information resources below will help carers across the county access the help and information they need.
Dorset Council area
Carer support Dorset provides information, support and Coronavirus advice for carers. You can also contact Dorset Council's carer support team on tel 0800 368 8349 or email [email protected].
Bournemouth Christchurch and Poole (BCP) area
CRISP provides information, support and Coronavirus advice for carers. Contact them on tel 01202 458204 or email: [email protected].
Carers UK provides national coronavirus updates
HM Government advice on looking after your own mental health, and those that you care for, including children, young people, and people who have physical disabilities, learning disabilities and autism.
---
Bournemouth, Christchurch and Poole Council Coronavirus - Looking after your Mental Health
12 April 2020
Dorset Mind has announced a timetable of online support groups to support local people that need help with their mental health. There are no waiting times and everyone is welcome.
View the timetable of support groups on the Dorset Mind website
---
State of Caring Survey 2020
25 February 2020
The State of Caring Survey is the UK's most comprehensive research into the lives and experience of carers. The 2020 survey is now open and will close on 17 May 2020.
We are so grateful to each and every person who takes the time to complete the survey and give us a full picture of their caring experience. We will publish the top-line results in our State of Caring Report in the summer.
https://www.carersuk.org/news-and-campaigns/state-of-caring-survey-2020
---
Making mental health services better for young people
24 February 2020
NHS Dorset Clinical Commissioning Group are running a survey about children and young people's mental health services in Dorset (up to the age of 19).
They want to know from your experiences what you think about children and young people's mental health services in Dorset. They also want to know what would make these services better.
This questionnaire is for anyone who has an opinion or view about children and young people's mental health services and you're encourage to share your honest opinions and experiences.
To find out more and to complete the survey by Friday 28 February, please head to the NHS Dorset website.
https://www.dorsetccg.nhs.uk/yourmind/
---
What's your health or social care priority this year? #SpeakUp2020
30 January 2020
Here's what people have already told us about their experiences of hospital care, mental health support and social care. #SpeakUp2020 and tell us about the changes that you would like to see.
So that we can get a better understanding of local services and how they operate, we are asking people to #SpeakUp2020 to tell us about their experiences and the changes they would like to see. We want to know:
How easy do you find it to access the services and support you need?
What was your experience of care like? Could it be improved?
How was the follow-up treatment you received? Did you feel fully informed and satisfied?
---
CQC State of Care 2018/19
15 October 2019
State of Care is our annual assessment of health care and social care in England.
The report looks at the trends, shares examples of good and outstanding care, and highlights where care needs to improve.
---
Scottish Inter-University Service User and Carer Network Meeting
October 8 2019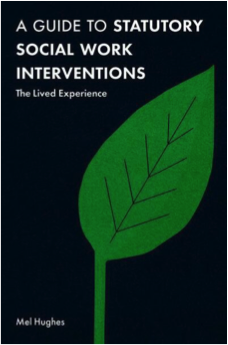 October 8th 2019 saw Dr Mel Hughes (Academic Lead for BU PIER partnership) presenting at the Scottish Inter-University Service User and Carer Network Meeting in Edinburgh. The event was attended by social work academics and people with lived experience working with the University of Edinburgh, Dundee University, Stirling University, University of Western Scotland, Glasgow Caledonian, OU Scotland and representatives from Who Cares? Scotland and Scottish Social Services Council. It was a great example of organisations working together to share and develop ideas on user involvement in social work education.
Mel says, 'My presentation on the BU PIER partnership and our work in recognising, valuing and harnessing the expertise of people with lived experience was well received and led to some great discussions on approaches to engaging seldom heard voices in social work education. Members were particularly keen to hear more about our 'Learning from the Lived Experience' user led unit and our 'Guide to Statutory Social Work Interventions: the lived experience' text book. There was even talk of adapting this to the Scottish legal framework. 
Watch this space!
---
PIER member, Frances Kay, receives an invite from Parkinson's UK
30 September 2019
Earlier this year the PIER partnership was awarded £3,000 by the Dorset Community Investment Fund to make some short films or digital stories which reflect the patient or service user experience. Kay's film End of Life from a Carer's Perspective sees Frances discussing the process through which she went, alongside her late husband during his prolonged degenerative illness.
As a result of this film being shared with our wider networks, Frances has been invited to give a talk to the staff at Parkinson's UK headquarters on 29th October 2019. She will be sharing her personal reflections and raising awareness of some of the biggest challenges facing carers including communication issues, particularly with healthcare professionals.
The PIER Partnership is so grateful to Frances for sharing her experiences so candidly and very pleased to see that it is having an impact on a national scale.
---
State of Caring 2019 report (Carers UK)
9 July 2019
View Carers UK annual survey of carers. This report provides a snapshot of caring in 2019 by including the responses from 7,525 people who are currently providing care.
---
UK's unpaid carers seven times lonelier than general public
10 June 2019
New figures suggest that unpaid carers are seven times more likely to be lonely, compared with the general public.
---
Royals launch mental health text line
10 May 2019
William, Kate, Harry and Meghan launch mental health text line. The initiative called Shout is backed by £3m from their charity - the Royal Foundation.
---
More GP appointments available due to success of pilot scheme
15 April 2019
An NHS scheme that has enabled GP practices to free up more time for doctors to see their patients is to be extended following a successful pilot.
---
State of Caring survey 2019
5 March 2019
We need your help to paint a picture of what it's like to be a carer in 2019. Take the State of Caring survey - the UK's most comprehensive research into the lives and experiences of carers.
---
New campaign to recruit thousands more adult social care staff
28 February 2019
A new national recruitment campaign to help fill the 110,000 vacancies in the adult social care sector has launched.
---
The GP substitute will see you now
31 January 2019
More than 20,000 physios, pharmacists and paramedics are to be recruited in England to work alongside under-pressure GPs under NHS proposal.
---
National Health Service (NHS) long-term plan: Focus on prevention 'could save 500,000 lives'
8 January 2019
Ambitious NHS 10-year plan focuses on prevention and early detection.
---
CQC Community Mental Health Survey 2018
4 January 2019
Read the results of our latest survey which looked at the experiences of people receiving community mental health services.
---
Dorset Care Records - What is the Dorset Care Record?
3 January 2019
At present, health and social care organisations in Dorset hold different sets of records about you.
Information in different records may be duplicated or incomplete. The Dorset Care Record is a new confidential computer record that will join up different records to create a more comprehensive and up-to-date record about you. Over time this will help improve the care you receive. Read more about the Dorset Care Record.
---
Check NHS cancer, A&E, ops and mental health targets in your area
11 October 2018
The NHS is under severe pressure. Rising numbers of patients need hospital care - whether in an accident and emergency department, for cancer treatment or for planned operations and care, such as knee and hip replacements. Growing numbers of people are also reporting they are struggling with their mental health. Find out how your area compares.
---
The LGA green paper for adult social care and wellbeing
4 September 2018
Take part in this consultation, which endeavours to put adult social care right at the very heart of the Government's thinking.
---
GP Patient Survey 2018
23 August 2018
9 out of 10 patients in Dorset are positive about their GP practice says new national survey.
---
State of Caring 2018
11 July 2018
Carers UK carries out an annual survey (pdf 3mb) of carers to understand the state of caring in the UK each year. This year a total of 7,397 people shared their experience of what it's like to be a carer. This is the largest State of Caring survey carried out by Carers UK to date. This report considers the responses from the 6,828 people currently providing care who completed the survey to provide a snapshot of caring in 2018.
---
Research Summary for Carers Week 2018
27 June 2018
Find out more about support for carers health and connectedness (pdf 278kb).
---
Patient Participation Groups (PPGs)
7 February 2018
What does a PPG do?
The job of a PPG is to represent the views and interests of patients and the local community.
All PPGs are different but the things they do include:
Helping to produce GP practice newsletters and information leaflets
Carrying out patient surveys to find out what patients think about certain services
Feeding back ideas and concerns to help shape services and improve patient experiences
Help to organise health promotion events
Many PPGs have a main group whilst using online tools (such as email) to communicate with their wider patient group.
http://www.dorsetccg.nhs.uk/involve/current-engagement/ppgs
---
24 November 2017
---
Check NHS cancer, A&E and operations targets in your area - 17th October 2017
How the NHS Tracker works
This guide uses the latest published data on performance against three key NHS waiting-time measures:
A&E treatment
Cancer care
Planned operations and care, such as knee and hip replacements.
This data is currently published either monthly or quarterly depending on where you live in the UK, and there are differences between how the targets are measured in each part of the UK. See below for data sources.
---
The vision for Dorset
2 October 2017 (Dorset CCG)
Transforming our hospitals, community services and primary care will enable us to achieve our ambition of financially and clinically sustainable health and social care designed around the patient.
We want to deliver this transformation in an innovative way to meet the needs of local people and support them to lead healthier lives for longer. As more people develop long-term conditions it is crucial that our focus is as much about promoting health and wellbeing as it is about preventing disease.
You can find out more about the vision for Dorset and the delivery of five key ambitions.
---
World Mental Health Day
9 – 12 October 2017
The World Mental Health Day 2017 programme is a result of a collaboration between: Bournemouth University (BU); Borough of Poole; Students Union Bournemouth University; Dorset HealthCare University NHS Foundation Trust; Dorset Police and Crime Commissioner; Dorset Mental Health Forum; Dorset Mind and Healthwatch Dorset.
Read more about the World Mental Health Day 2017 BU events scheduled over the four days at our Lansdowne and Talbot campuses. We look forward to welcoming you.
---
A Mental Health Act Fit For Tomorrow   
23 June 2017
This date saw the publication of A Mental Health Act Fit For Tomorrow, using data from a survey developed, disseminated and analysed by Rethink Mental Illness on behalf of the Mental Health Alliance.
The research features the views of more than 8,000 people who use mental health services, carers, and professionals working in the field. This includes people who felt that they weren't treated with dignity and were not confident their human rights would be protected if they were detained. There are serious concerns that the act is out of date and doesn't take into account the view of those affected by mental illness.
You can find out more and read the report on the Rethink Mental Illness website.
---
Carers card is 1 year old this week!
23 June 2017
At Carers Card we have talked to many generous, caring businesses who have offered a discount to carers across Dorset. There are 182 unique businesses now accepting the carers card. All a carer has to do is show their Carers Card to a supplier who has joined the scheme and discounts worth as much as 50% are available to them! Carers Card was launched during Carers Week 2016. Find out more on their website.
---
Healthwatch Dorset launch digital project for young people
21 June 2017

Healthwatch Dorset is a local independent consumer champion for health and social care. It's one of 148 local Healthwatch organisations around England, who all work to ensure that the voice of the consumer is strengthened and heard by those who commission, deliver and regulate health and care services.
One of their initial projects centred on hearing from younger people about their lives, about what it's like to be them and what their health and wellbeing issues are. Healthwatch Dorest received 150 submissions in various forms, including images, paintings, blogs, vlogs, films and poetry.
Read the full report (pdf 669kb)
---
NHS Dorset CCG publishes headline responses from consultation on proposed changes to healthcare
14 June 2017
Independent analysts Opinion Research Services (ORS) have produced the headlines from over 18,500 responses which were submitted during the public consultation on proposed changes to local healthcare as part of the Clinical Services Review.
The consultation asked for feedback on site-specific options for Dorset County, Poole and Royal Bournemouth hospitals, the configuration of maternity and paediatrics, changes to community services and the redistribution of community beds across the county.
Between 1 December 2016 and 28 February 2017, 18,713 questionnaires were submitted along with 245 written submissions. In addition over 1,900 people attended drop-in events, 14 focus groups took place and 1,005 people took part in telephone surveys.
Dr Forbes Watson, Chair of NHS Dorset Clinical Commissioning Group, said: "I would personally like to thank all individuals and organisations who took the time to give feedback on our proposals during the public consultation and would like to reassure them that their views will be listened to as we consider any final decisions and recommendations.
"Everyone involved in the Clinical Services Review is aware that people have differing views and the prospect of change can, in some cases, be a cause of anxiety for those who use local services. However with the challenges the NHS faces, without making changes, people living in and around Dorset will not receive the same high-quality services as they currently do.
"It is important to understand that these findings are not interpreted as final decisions. The report produced by ORS will inform the final business case, which will be presented to NHS Dorset CCG's Governing Body in late 2017 to assist them in making final decisions which will then be widely publicised."
Visit Dorset Clinical Commissioning Group's Clinical Services Review website to read the headline responses.