Campaigning for change
SUBU Black Students' Campaign
The SUBU (Students' Union Bournemouth University) Black Students' Campaign supports BU students who self-define as black individuals and welcomes black student allies. 
It's one of SUBU's six Liberation Campaigns, all of which exist to promote positive change at BU and SUBU, both within learning and social environments. At the heart of each Liberation Campaign are a series of campaigns, led by the elected Officer for that year.
Examples of previous SUBU Black Students' Campaigns include supporting the national 'Why is My Curriculum White?' Campaign and addressing the attainment gap for black students.
Discover more about the SUBU Black Students' Campaign Follow the Campaign on Facebook
'Say My Name' Campaign
Led by Chiko Bwalya, SUBU VP Education, the 'Say My Name' Campaign aims to educate BU students and staff on the correct pronunciation of names, through phonetic spelling, and preferred pronouns. 
In turn, this helps to avoid the potential embarrassment of mispronunciation and empowers students and staff throughout their time at BU.
There are two ways that students and staff can submit the phonetic spelling of their names and pronouns – either via Brightspace, BU's Virtual Learning Environment, which the BU community has access to, and on the SUBU website.
Visit the 'Say My Name' Campaign page
SUBU Allyship Hub
Set up by Toluwa Atilade, SUBU VP Welfare & Community, the SUBU Allyship Hub has two main purposes; for the BU community to develop their knowledge of the issues black people and other underrepresented groups face and to understand the lived experiences of these groups, so that they become better active allies. 
Whether you choose to read, watch, listen to, follow or see how you can make a difference, the Hub is home to a range of content types, offering something for everyone.
In conversation with our black graduates
As part of Black History Month 2020, we spoke to three black BU graduates – Joy, Bonnie and Kim – about the Business in the Community: 'Race at Work: The Black Voices Report', which highlights a disparity in the career progression of black and white employees. 
Joy, Bonnie and Kim formed a panel and were asked a variety of questions, from their views on the report suggesting that black people are being held back from career progression to recommendations on how companies can tackle the issues raised and positive changes can be made.
Proud to be a Race Equality Charter Member
At BU, we're committed to giving our community – students, staff and graduates – equal opportunities, regardless of race.
Since 2016, we've been a member of the Race Equality Charter (REC). It's an initiative managed by Advance HE and exists to improve the representation, progression and success of underrepresented groups within higher education. 
Over the last 5 years, we've undertaken a range of initiatives to advance racial equality and to reflect this, we've submitted our application for a Bronze REC award. Our evidence base includes; listening to the experiences of the BU community, demonstrating how teams and individuals are working to embed race equality in the curriculum and interviews with BU academics whose research, education and practice specifically reflect areas of the REC.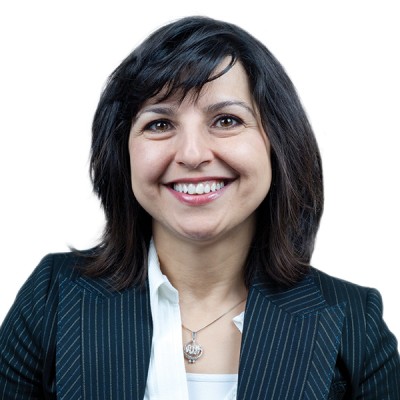 Dr Galerah Roushan
Chair of BU's Race Equality Charter self-assessment team on the importance of representation:
We recently reviewed our self-assessment team and it's now made up of members of the Executive University Leadership Team, BU academics and elected SUBU officers. The whole BU community is represented as we work to advance BU's racial equality.