BU's new Expert Directory - which outlines the expertise of over 150 staff members - has been launched to a host of regional and national journalists.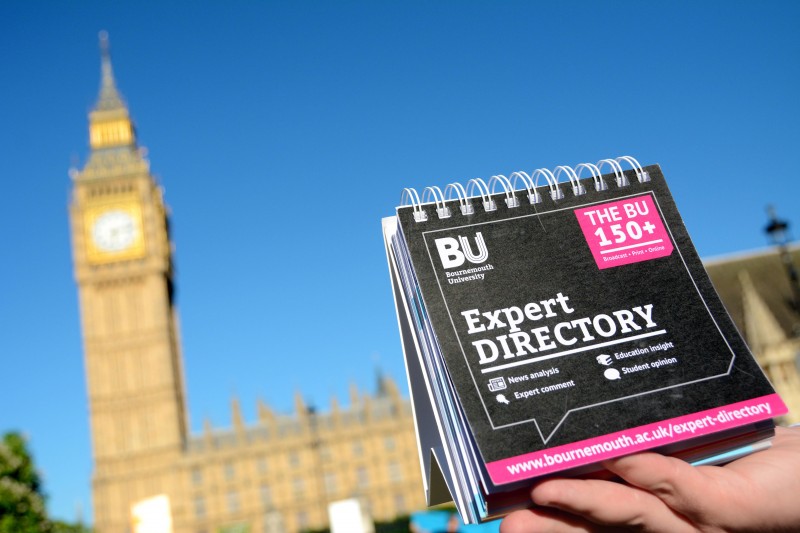 The Expert Directory, available as a printed booklet and online, features profiles of BU staff who can share their expertise with the media through informed comment and news stories. 
Covering everything from Paralympic prosthetics to A Level results and the economy, the Expert Directory has been produced by BU's press office to help journalists find the experts they need, via both name and expertise keywords.   
Academics from the university's four Faculties – covering media, management, health, and science and technology – are listed in the Directory alongside student representatives and professional staff who can comment on education and student experience.
 
BU's PR and Corporate Communications Manager Nathaniel Hobby said: "From Brexit to bones, tourism to tax evasion, our experts can comment on a wide range of topics as well as sharing insight, opinion and analysis on news stories.
 
"We hope the Expert Directory will become a valuable resource for journalists to quickly and easily find experts to add comment and context to stories in the news."
The Directory has been shared with a range of regional and national journalists - including The Guardian, Times Higher Education, BBC South, and Blackmore Vale Magazine. 
Members of the BU Press Office handed over the Expert Directory and a selection of regional goodies to journalists during visits to London and locations across Dorset.
See the image gallery below to get a flavour of the launch activity: 
BU's Press Office launch the Expert Directory to regional and national journalists