Second year BA (Hons) Marketing students were invited to reflect on branded litter in public spaces through a photography competition for their Brands & Branding unit.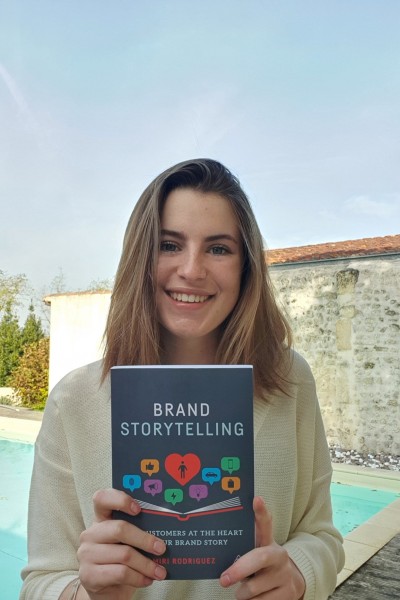 The activity was organised by their tutor Dr. Jill Nash and aimed to get students thinking critically on the occurrence of brand-related litter in their environment.
Students were asked to take pictures of scenes which they interpreted as branded litter and to provide a short reflective piece on how they felt about it.
The winner of the competition was second year BA (Hons) Marketing Communications with Digital Media student, Lucy Dannreuther, who wrote about McDonald's.
In her winning entry she took a photo of a McDonald's French fries box on the floor. Lucy comments: "One brand that I do not fail to see everywhere I go is McDonald's packaging, as it's so bright and recognisable that it is impossible to miss."
Lucy was sent the latest edition of book 'Brand Storytelling' by Miri Rodriguez as the main prize. As she is studying off campus she was very excited to receive this book in the post.
The branded litter competition was launched by previous unit leader, Dr Ramjaun, and is now in its third year, and Dr. Jill Nash aims to make this competition a regular feature in the unit to encourage students to think critically and reflectively about brands in the environment.