Students had the chance to network with local businesses at an event hosted by AFC Business and supported by BU.
Final year students from BA Business Studies, BA (Hons) Business and Management, BSc (Hons) Marketing and MSc Marketing Management took part in the online event, which was hosted by AFC Business – AFC Bournemouth's free to join business club.
The event was chaired by Bournemouth Town Centre BID's Chief Operating Officer Paul Kinvig, and students had the chance to chat with representatives from sectors including marketing, travel, recruitment and consultancy, as well as people who had set up their own businesses.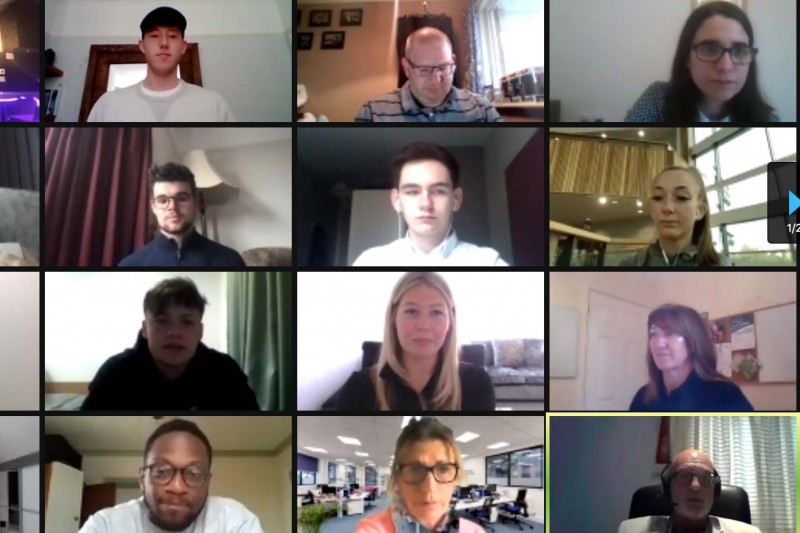 Alongside breakout sessions where students had the chance to ask their questions in smaller groups, there were also wider discussions around what business leaders are looking for in their employees.
Answers included somebody who can fit in to the company and become part of the 'work family', someone who is adaptable and can give a different perspective, and employees who can fill existing skills gaps and use their initiative.
Parisa Gilani, Senior Lecturer in HR and Organisational Behaviour, helped to run the session.
She said: "This networking event has given final year students within BU Business School and the Business Society an exciting opportunity to talk to business leaders within the region and build connections to enhance their employability. 
"We are extremely grateful to AFC Bournemouth and members of their Business Network for giving up their valuable time to facilitate and participate in this event, and we look forward to developing this relationship further going forwards."
BU is the official Higher Education partner of AFC Bournemouth, with a range of benefits for staff, students and the community.