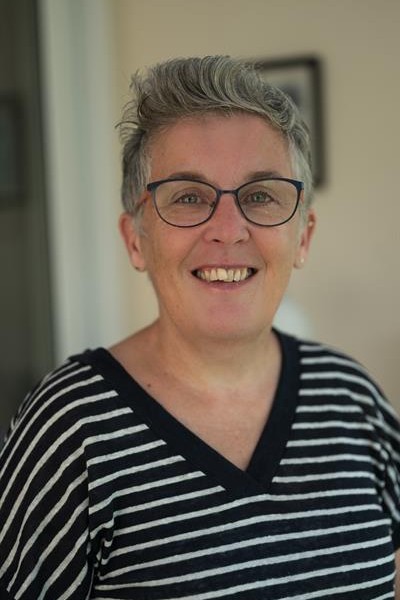 A Bournemouth University (BU) academic, Professor Bronwen Thomas, has received an award for her academic research work on literacy in the digital age.
The announcement was made at the World Literacy Awards hosted by the World Literacy Foundation with 5,300 attendees from 52 countries who joined the online ceremony.
Receiving the award on International Literacy Day, Professor Thomas said: "It is an honour to be recognised for my work on digital reading. I am passionate about developing creative and inclusive approaches to literacy, and it was great to see so many examples of best practice on display at the awards."
Bronwen is Professor of English and New Media at BU and a Principal Investigator on several UK Government funded projects exploring how digital technologies are transforming reading. She is the author of the book Literature and Social Media and is currently working on a Companion to Literary Media.
Her current research explores the impact of new digital technologies (e-readers, tablet computers etc.) on readers and reading. Bronwen also investigates how readers use online spaces and social media to discuss their reading and interact with other readers, and how digital technologies may facilitate greater inclusivity and accessibility. The research involves working closely with a number of leading academics and stakeholders both in the UK and internationally.
Her latest project, DRIVE, brings together academics, stakeholders and ordinary readers to explore how digital reading technologies can be used to address development challenges in Kenya.
Prof. Thomas has taught Communication and Media at Bournemouth University since 1996 and helped design BA (Hons) English and MA English and Literary Media. She is Head of the Narrative, Culture and Community Research Centre, and was Head of Research and Professional Practice for the School of Journalism, English and Communication from 2014-17. 
Andrew Kay, CEO of the World Literacy Foundation, said: "The World Literacy Awards put a spotlight on individuals and organizations who are innovative in the literacy sector. The digital age of learning was certainly advanced more rapidly by the pandemic and Professor Thomas's research may prove invaluable for understanding how educators engage with digital learning platforms in future to achieve the best results for literacy and learning."
Find out more and watch the World Literacy Awards 2021 ceremony.