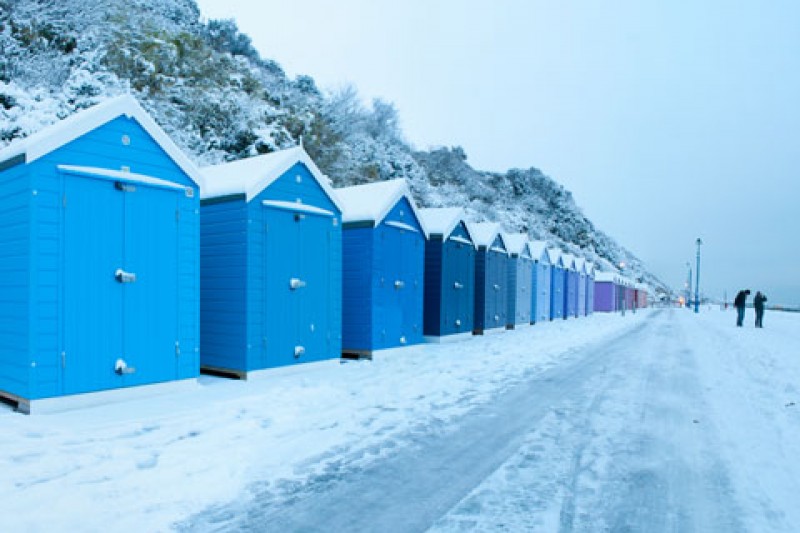 Lots of students choose to stay in Bournemouth over the winter break, so you won't be alone if you're staying local this year. You can find out what you can get involved with over the next few weeks below.
We've also shared information about what university services are available during the winter closure (18 December – 4 January) on our website. Please refer to this if you plan on visiting campus during the break.
ResLifeBU events
ResLifeBU has created a Facebook Group for students living in BU accommodation who are staying in Bournemouth over the winter break. This group will be used to share events and activities you can take part in and give you the opportunity to meet with other students that are also staying in the local area.
To stay updated with what is happening and when, make sure to join the designated Facebook group and follow @BUResLife on Facebook as well as @reslifeBU on instagram.
---
Enjoy a Christmas day meal
On Christmas Day ResLifeBU will be hosting a group meal cooked by their resident Chef and Welfare Coordinator Rob, a traditional Christmas roast with vegetarian options. Enjoy a special afternoon of music, fun and food shared with new friends. More information about the meal will be shared on the designated Facebook group, but if you do not have Facebook to join the group, email [email protected] to register your interest. 
---
Carol singing
Several carol services will be attended by BU Music and Faith & Reflection and you are welcome to attend to join in the festive singing or to enjoy the music:
Wednesday 15 December, 6:15pm
Join University Music, Faith & Reflection, AUB and BU at the AUB Courtyard for our Carols on Campus event on Wednesday 15 December from 6:15pm. This is your opportunity to round off the year, listen to some spoken word and sing your heart out to help you get in the festive mood.
Thursday 16 December, 6pm
---
SportBU
SportBU's winter group fitness class timetable runs from Monday 13 to Tuesday 21 December so you can join relaxing classes for the body and mind as well as high-energy classes to get the heart pumping in the run up to the festivities. Classes are planned for all tastes and fitness levels, and are included in all SportBU Gym Memberships, or can be joined for £2.50 fee per class. Find out more by checking the timetable on the SportBU website.
As well as group classes, SportBU offer a Wellness Package where you can recieve a 30 minute Sport Massage appointment and personalised programme and technique session with a Personal Trainer for £30. Find out more and enquire on the BU website.
---
Things to do in the local area
If you fancy feeling festive, a visit to the Christmas market in Bournemouth town centre should be on your to do list! Open daily from 10am (except for Christmas Day) from now until 2 January, you'll find traders and caterers as well as an alpine lodge, live music and entertainment for you to enjoy. You can also follow the Christmas tree Wonderland trail featuring 100 glittering trees and illuminations starting at Bournemouth sea front and continuing through Bournemouth Gardens.
There's also plenty happening in Poole including the annual charity bath tub race at Poole Quay on 1 January – definitely not one to miss!
---
Enjoy some festive cheer… and consider your neighbours
If you're living in a residential area many of your neighbours will have time off work, school and college during the holidays, so please remember to keep noise to minimum, the front of your house tidy and put your bins out for collection (and bring them back in again!). This can also be a lonely time for some people, so keep an eye out for your neighbours - why not send them a Christmas card or knock on the door with some homemade mince pies to let them know you'll be at home.
If you see anything suspicious, report it to the police by calling 101 from a mobile or landline - or 999 in an emergency.
If you need wellbeing support over the winter break, we would encourage you to contact the following organisations: Shelter on 0344 515 2000 for housing support, the Samaritans on 08457 90 90 90 for personal support or the NHS Connection 24/7 Mental Health advice and guidance line on 0300 123 5400.  Please also see the online resources section on our winter break services webpage. 
Posted on
Monday, December 6, 2021
Category