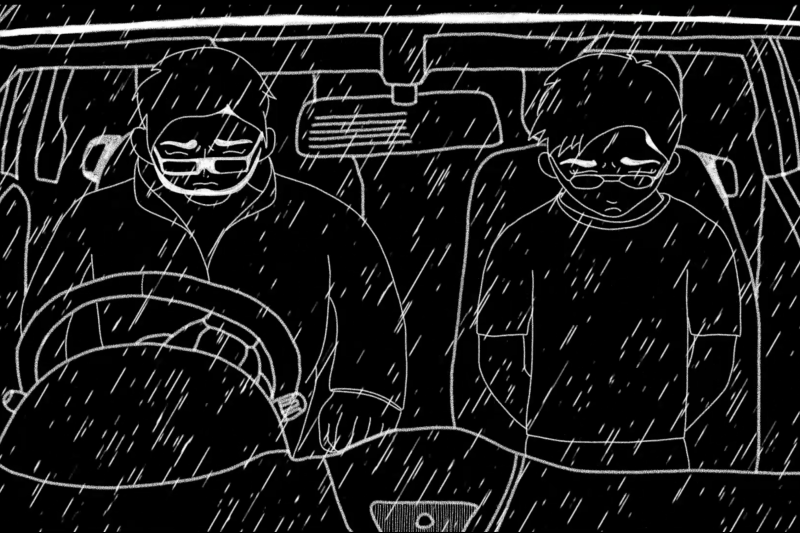 Giggs Lee's graduate piece, I Miss You Already.
The Royal Television Society (RTS) has nominated two BA (Hons) Media Production alumni, Sophie Gallienne and Giggs Lee, in this year's Southern Student Awards, which recognises excellence across the versatile range of programme making and broadcasting skills. The recent graduates have been commended for the work they produced in their final year unit.
Gallienne is nominated in the Factual category; her graduate project, A Record in Time, is part-travelogue and part-arts documentary about Guernsey artist, Rob Sweeney, who became known for creating a painting a day in 2020, which recorded the people and landscapes during the pandemic.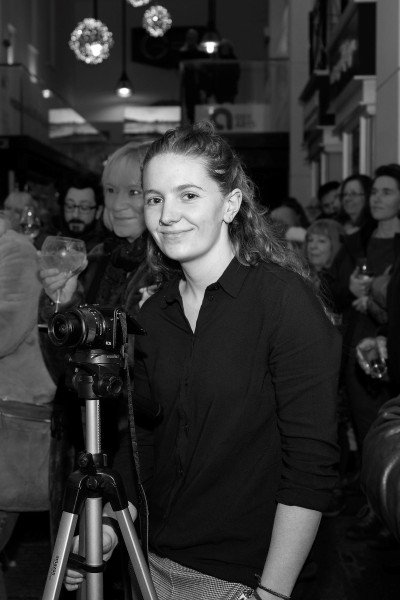 RTS nominee Sophie Gallienne.
Lee's animated graduate piece, I Miss You Already, was inspired by his experience as a young gay Chinese man, and addresses coming out to his family and losing someone through suicide. His work is nominated in the animation category.
Dr Carina Westling, who supervised Lee, said: "Giggs managed to convey the emotional intensity of his story without falling back on tired tropes. The short animation combines techniques that draw on 1960s and 1970s experimental animation, but with a fresh, contemporary directness of dialogue and a very current topic.
"His is a project that exemplifies what the Graduate Project can be - an opportunity to really focus on a personally challenging creative project with dedicated, one-to-one support and a lot of freedom to explore new and existing skills."
BA (Hons) Television Production alumni James Drummond was also nominated for his graduate project. Exceeding Expectations is a documentary about ex-prisoners and was nominated in the Factual category of the awards.
Rebecca Bond, the course leader of BA (Hons) Media Production and Project Supervisor to Gallienne, said: "2020 and 2021 were tough years for the students. Covid-19 restrictions had a profound impact on production. All the students had to work under strict protocols to keep themselves and everyone else safe. Both Sophie and Giggs showed exceptional creativity to produce such outstanding work during the height of the pandemic.
"An RTS nomination is a wonderful accolade from a prestigious professional organisation and will set these students apart when applying for jobs in the media." She continues, "We are so proud of Sophie and Giggs. It is an incredible achievement".
The awards ceremony takes place virtually on Friday 6 May.
Discover more about our BA (Hons) Media Production degree.