New video
In response to student feedback we've put together a brand new video to guide you through the process of searching for books and taking them out of the library.  Join media student Madison who'll explain all about it, and if you've still got questions let us know!
---
---
New mySearch
As part of the continued investment in our IT infrastructure, we are pleased to announce the implementation of a newly refreshed version of mySearch.
This will provide a new, user-friendly online interface, so you can more easily access our extensive array of books, e-resources and other collections as a single one-stop search, from a variety of devices. This new version of mySearch will also replace the Library Catalogue.
Benefits include
Improved accessibility and visibility of our library collections
Single search access to print, licensed, archival and open access content
Enhanced automation of borrowing and lending
Full integration with other core BU systems to improve processes
Time savings for library staff so more student-facing activities can be delivered.
Further guidance and a series of helpguides can be found here
---
Watch our new video highlighting how your feedback is being used to make the library better.
Last semester we asked students which Library & Learning Support services are working well and what we could do to make your experience better.  Here are some of the key things that you highlighted and actions that we are taking.  Remember, if you need help please get in touch with your Faculty Library Team or Library Chat.    
Thank you for feeding back - we really value your thoughts. Please use the SimOn tool to feedback any further comments.
Study skills
94% of students said... the library's Study Skills Workshops were either useful or very useful! 
You said… I was unable to attend all the Study Skills workshops I wanted to 
We have… pre-recorded versions of our Study Skills workshops available for you to view 24/7  
We are… trialling running workshops at different times, including early evenings 
1-2-1 Appointments with your Faculty Library Team 
Students said… 1-2-1 appointments with their Faculty Library Team were "Outstanding", "Really useful", "Extremely useful for assignment"  
You said… booking 1-2-1 appointments with my Faculty Library Team can sometimes be tricky 
We have… bookable 1-2-1 appointments available on most weekdays. Email your Faculty Library Team if you cannot make one of the bookable slots (Mon - Fri, 9-5).  
You said… I would like an in-person 1-2-1 appointment with my Faculty Library Team   
We are… offering bookable appointments online or in-person on request 
We have... introduced new maths and academic skills tutors to help guide students in these vital areas - bookable via our study skills page
Chat
You said… Library chat is amazing - it's been so helpful when completing assignments and directing me to the right resources! 
You said… The response from the library team on the online Chat is so fast and helpful  
Reading Lists
97% of Level 6 students said that books on their reading lists could be accessed when needed via the unit menu in Brightspace.
You said…  you would like early access to your unit reading lists
We have…  added a Reading List button to the Library area in Brightspace, which enables students to view all reading lists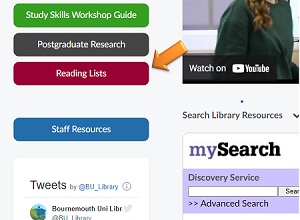 E-books
You said… I would like more access to e-books  
We have… prioritised e-book purchases wherever possible, and where publishers will not allow library purchase, we liaise with your lecturers to identify and digitise important chapters 
We have… invested heavily in e-Textbooks for key readings wherever possible 
You said… It's frustrating when e-books are limited to small numbers of readers at the same time 
We are… monitoring e-book access and purchase additional copies when needed 
We have… prioritised buying unlimited users licenses whenever publishers make them available 
Print books
You said… I want longer loan times for print books  
We have… introduced automatic renewals, so you can borrow books for longer unless they are reserved. We've also removed fines! 
You said… I'm not always sure how to find physical books on the shelves.  
We have… reviewed and designed new signage to make navigation easier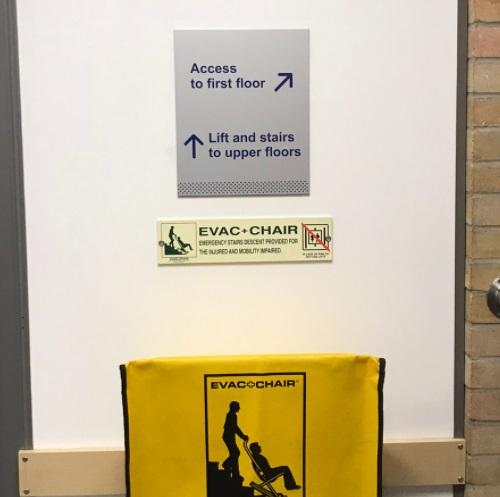 We are… making a video available online which will guide you through the process of taking a book out, step-by-step
Accessing journal articles
96% of Level 6 students… agreed or strongly agreed that the library's online resources meet their study needs! 
You said… it's frustrating when I can't access all the journal articles I need 
We have… an inter-library loan request service to help you obtain key articles and books for your dissertation  
We are… offering extensive support through in-curriculum teaching, study skills workshops, Library Chat and 1-2-1 appointments with your Faculty Library Team  
We have… pre-recorded a version of our Literature Searching workshop to help you develop useful strategies and techniques to improve your results 
Teaching
You said… Library staff are incredibly nice and helpful - I was winging it a bit with searching but now I've learnt how to do it! 
You said… I really enjoyed [the librarian's] lecture. It was so informative, helpful and I feel so much more comfortable 
We are… offering extensive support through in-curriculum teaching, study skills workshops, and 1-2-1 appointments with your Faculty Library Team 
You said… I'd really like library [in-curriculum] lectures to be recorded  
We are… recording and posting lectures in relevant units in Brightspace to support your learning 
You said… library lectures and workshops received at Level 6 were really helpful and I wish I'd received them in previous years  
We agree… we're using your feedback to integrate library teaching at Level 4 in programmes where this is not already happening. Thank you for your feedback!
Library spaces and IT equipment
You said... final year undergraduates could really do with some dedicated space of their own, like the postgrads have
We are... creating new priority space for level 6 students on the fourth floor of The Sir Michael Cobham Library - opening in January 2023
You said... using two screens makes it so much easier to write assignments
We have... installed a bank of new 23 inch monitors in TSMCL that students can dock their laptops too. We'll be rolling these out to the Weston Library soon
You said… a space in the library where students can relax and unwind would be great
We have… created a new, dedicated comfy corner on the first floor of The Sir Michael Cobham Library - a place to relax, chat or get lost in a good book!
We have...recently opened a new Caffé Nero in the library serving award-winning Italian coffee.
We have...provided a separate refreshments area near to the library helpdesk, so you can get a quality cup of coffee even if the café is closed.
You said… it can be hard to find information regarding the facilities
We have… increased our social media output, with more news and tips about using library services
We have… produced a new video tour, with one of our undergraduate students highlighting the facilities available in The Sir Michael Cobham Library
We are… working on a dedicated library tour webpage, where students can find information and book a personal tour with one of our team