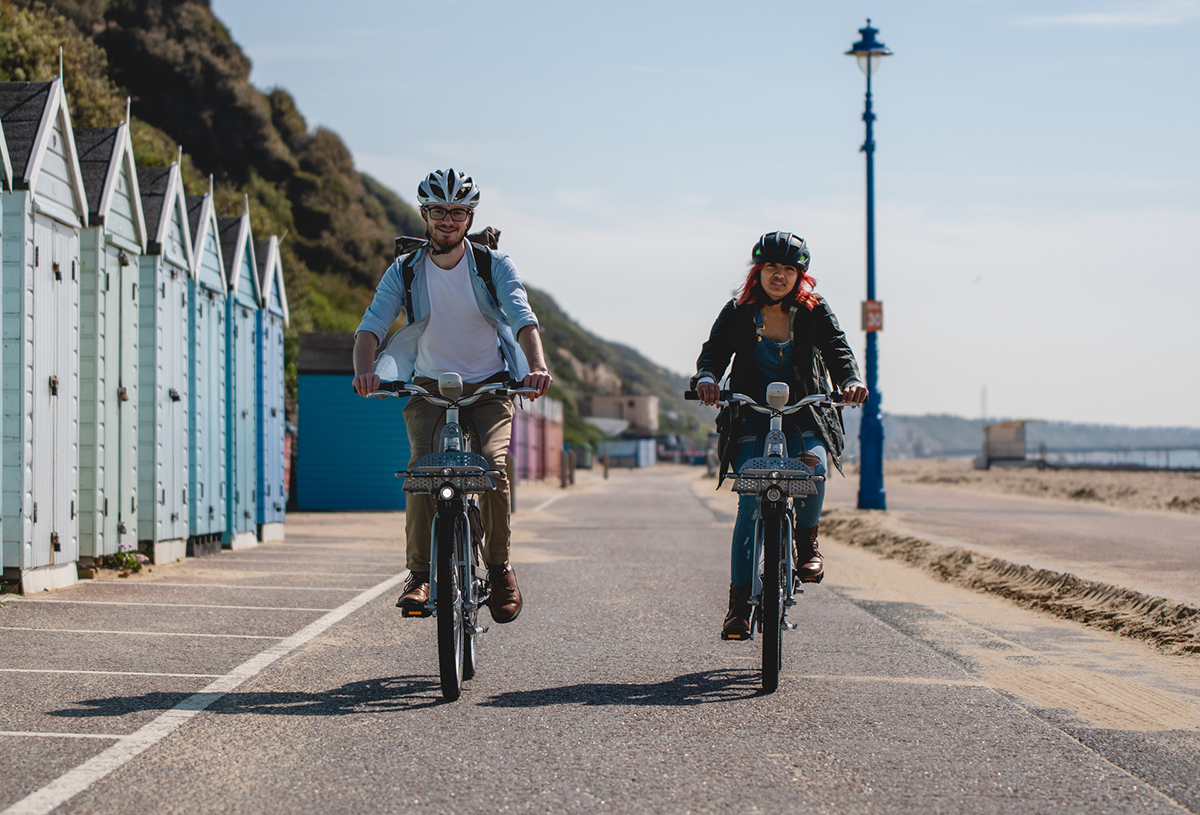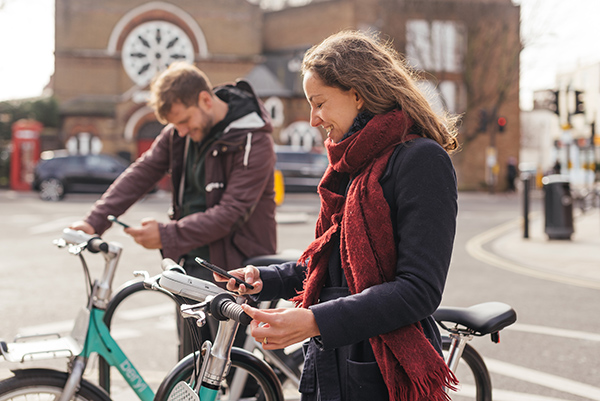 Beryl Bikes are a great way to commute and take in sights around Bournemouth
Beryl Bikes are aiming to make cities in the UK greener, healthier and more fun to travel around. The distinctive green bikes are designed to be safe, fun and easy to ride so more people can get around on two wheels.
Anyone aged 16 or over can hire a Beryl Bike via the Beryl app and there are now four Beryl Bike bays on Talbot campus:
By Poole House
Behind The Sir Michael Cobham Library
In between Dorset House and Weymouth House
Behind Christchurch House.
There are also a number of bays around Lansdowne Campus – please take a look at the map to see where.
The bikes are available to hire instantly and are a great way to get moving, whether you want to get active on your commute or just want to have a breath of fresh air at lunchtime. 
To get started, you'll need to download the Beryl app and follow the steps to create an account. You'll then be able to see the map with the locations of the green Beryl Bays. Use the app to unlock the bike, enjoy your ride, and when you're finished, park the bike back in a bay. Please note that additional charges apply for parking bikes out of their bays – visit the Beryl Bike terms and conditions for more details.
You can hire a Beryl Bike from 5p per minute, and have the option to 'pay as you ride' or buy a bundle of minutes upfront. 
To find out more about the bikes themselves, how much it costs to use one and where you can find the bays, please visit the Beryl Bike website.
BU has partnered up with Beryl Bikes as part of our sustainable goals. We currently have 1000 x 200 minute bundles to give away.