Poole Gateway Building
The new Poole Gateway Building opened in spring 2020 and provides a range of high-quality technical facilities to support undergraduate and postgraduate courses as well as research. It is used predominantly by students from the Faculty of Media & Communication and the Faculty of Science & Technology, although it's also open and accessible to students from other faculties.
Offering 5,000 square metres of space, the building includes the latest professional-level facilities featuring two multi-camera TV studios equipped with 4K (Ultra High Definition) cameras, a sound stage, music studios, a cinema to view your films, edit suites, sound suites, green screen and a motion capture studio for animation.
The building also accommodates new animation and games PC and Apple Mac laboratories, equipped with industry-standard software and the latest post-production editing eco-system, allowing for online collaboration between students working on group projects.
Find out more about our facilities in Poole Gateway Building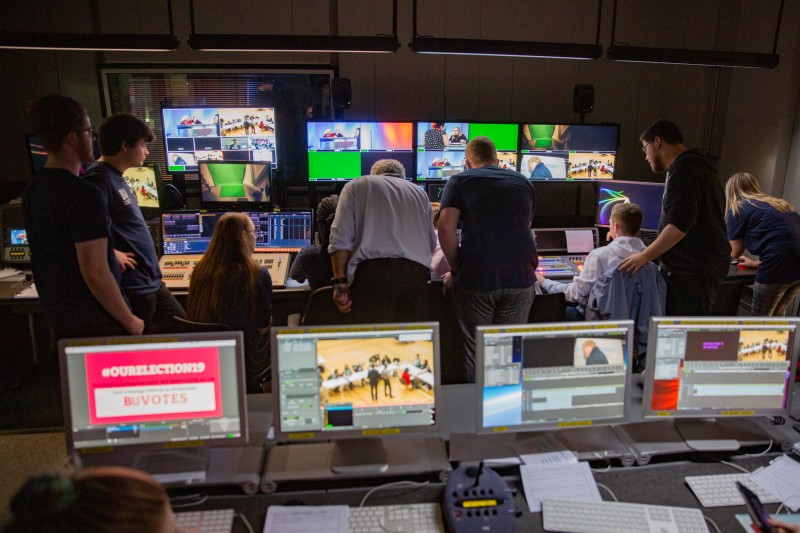 Weymouth House
Weymouth House plays host to a variety of facilities for our Communication & Journalism students. This includes a dedicated newsroom equipped with over 20 iMacs with access to industry-standard software for modern news production.
There's also a suite of four radio studios, which are arranged for different uses, including journalism, live music and magazine programmes, outside broadcasts, drama, and our award-winning radio station.
Journalism students also have their own dedicated TV newsroom and studio for preparing and broadcasting video news content.
Read more about our facilities in Weymouth House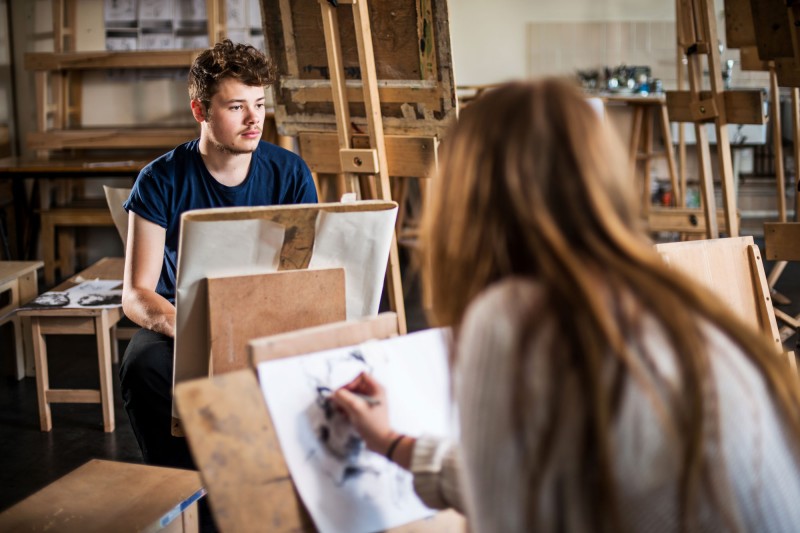 Art room
Our art room in Poole House is a valuable space where you can practice different art skills to enhance your animation work.
We understand the importance of artistic skill in animation, which is why we teach students with technical skills the artistic side of the subject, as well as helping those with an artistic background to develop their technical abilities.
The art room is used for the likes of life drawing and observational art classes, and you'll find bench and standard easels, and a range of art supplies including clay for you to make use of.
The space is also used to conduct movement exercises, and for theory and acting workshops, which are particularly relevant for anyone studying character animation.