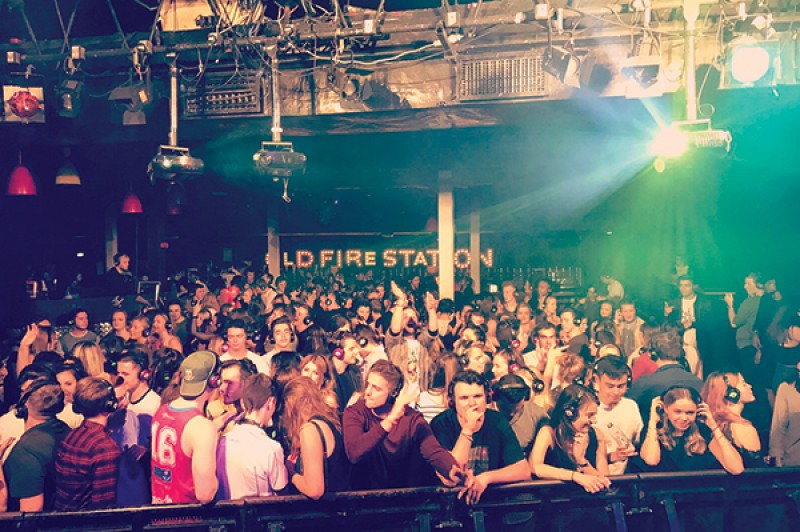 The Old Fire Station, meeting place for the Rebel AF Crawl on 25 September
Not one to follow the crowd? Defy the norm! It takes a self-assured soul to drink less or stay alcohol-free during the start of term when others are getting drunk to celebrate, to fit in, or to help take the edge off their social inhibitions. 
Peer pressure can build up but there are ways you can start uni life with more confidence and fewer awkward decisions, without affecting your social life:
Eat and drink
Before you head out, eat and drink plenty of water. Sometimes we think we want alcohol when we're actually just hungry or thirsty. By quenching your thirst and satisfying your hunger beforehand, you're not only going to absorb the alcohol more steadily, you'll also be less likely to down your drinks.
Replace
Pre-drink with a few non-alcoholic drinks and snacks. It's tempting to drink as much as possible before you go out, for financial reasons or to settle any pre-socialising nerves, but it's much easier to start drinking later than it is to stop drinking once you've started. Pace it out and you'll be more likely to have a decent night without a raging hangover the next day. The local Asda, Co-Op and Tesco all stock interesting, adult-orientated, low-alcohol/alcohol-free drinks.
Swapping out
There are plenty of low-alcohol/alcohol-free beers, ciders, sodas, and kombuchas stocked at local bars that look and taste just like the real thing. Try swapping alcohol for interesting alternative drinks when you're out partying, this is a great way to be a bit more mindful about what you're drinking.
Be supportive
Everyone's just trying to have a good time and it's up to them how they do that. Be supportive of your friends that aren't drinking or are taking a moderate approach.
Rebel AF events schedule
Curious? Be Rebel AF during the start of term. Come along to one of the pop-up mini-fests and you'll experience street magicians, a (temporary) tattoo artist, live music, DJs, and alcohol-free bars showcasing the best alternatives available at your Student Union bar, local supermarkets and pubs:
For the latest and further information, check out your ResLifeBU Facebook groups.
Date
Saturday, 21 September 2019 20:00
to
Friday, 27 September 2019 22:00