BSc (Hons) Marketing and BA (Hons) Marketing Communications students at BU were joined by Jim Cregan, co-founder of Jimmy's Iced Coffee, for a guest lecture where they were inspired by his brand story and learned about how he took on industry leaders.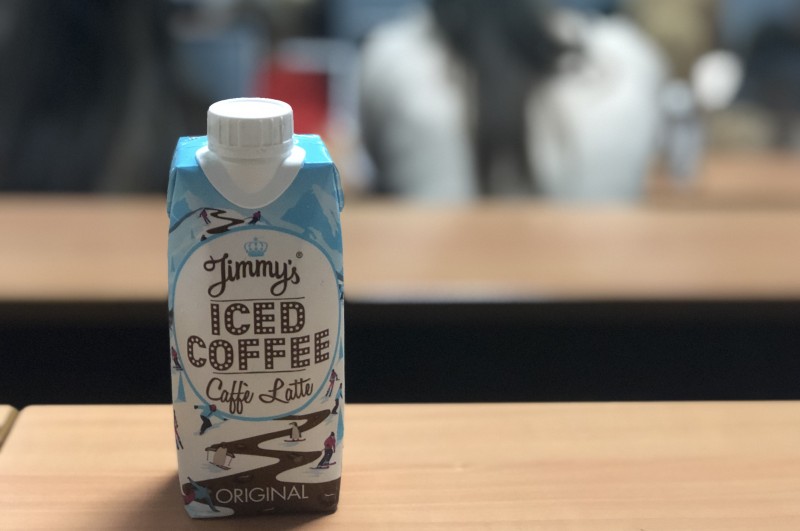 The brand was inspired by Jim's trip to Australia, where he discovered iced coffee on a road trip while travelling. On return back to the UK, Jim was disappointed to discover that no UK brands could live up to his experience drinking iced coffee from a cardboard carton as he did in his days in Australia.
Jim then set out to make his own iced coffee, telling students "you need to be first or be the best", and set up Jimmy's Iced Coffee with his sister. 
He told students about key decisions they had to make about demographics - amending a contract with a major supermarket so the product would be in locations that fit their key demographic - and consumer behaviour, placing their coffee product in the juice aisle rather than the milk aisle as consumers take more time to browse the shelves there. 
In the last eight years, the brand has launched a range of coffee products - with a flat white on the way to follow market trends - as well as bolt-on brands including a clothing line, film nights, and work with local charities such as The Wave Project. 
Jim gave the students some key takeaways that he has learned from his journey so far:
Define your audience and know them well!
Does it feel right? If it doesn't, it probably isn't
Make 'rad' products
Be first or be best!
Jim's advice to someone looking to start their own brand is: "If the idea is strong enough in your head then go for it, but if it doesn't get you out of bed in the morning or make them lose sleep at night then wait until you get an idea that does." 
When asked what would make a BU student employable to his business, he said: 'I love everything local, and the courses here are insanely cool, so you're bound to get someone with some serious talent!'