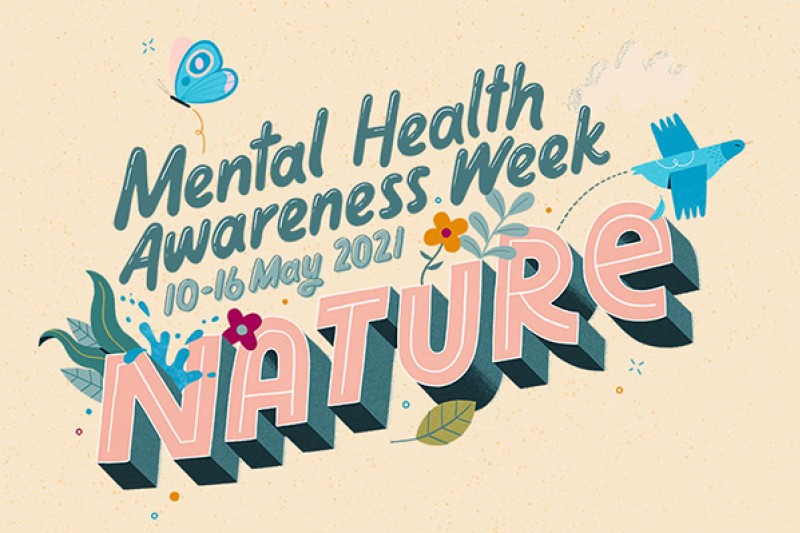 The theme for this year's Mental Health Awareness Week is 'nature'. Hosted by the Mental Health Foundation one of their main goals for the week is to 'inspire more people to connect with nature in new ways, noticing the impact that this connection can have on their mental health'.
Bringing nature into your everyday life and spending time in outdoor space in any form can benefit our mental and physical wellbeing, with positive effects including:
Improved mood
Higher levels of productivity and creativity
Reduced feelings of stress or anger
Lower risks of certain physical ailments
Feeling more relaxed
Help you be more active
Improved cognitive development in children.
Recent research has shown that the health and wellbeing benefits of spending at least two hours in nature a week were as pronounced as those gained from achieving recommended levels of physical activity. Nature is one of the best resources we have to take care of ourselves as it's free, effective and accessible to all of us. We've collated some ideas to help you find your own way to experience and connect with nature, indoors and out.
Find out more about how you can make the most of nature and improve your mental wellbeing.
You may also like to read more about how BU is caring for nature in and around campus and local conservation activities you can get involved with to help you get out and about and connect with nature.
Everyone's different
We recognise that our mental wellbeing is by no means a 'one size fits all' so we have lots of different resources to help support you.
You can find up to date information about BU's services as well as our partnerships with local and national agencies and charities, along with Covid-19 wellbeing support and guidance, on the BU website.
Join the BRIT 2021 Challenge
The British Inspiration Trust (BRIT) charity supports the mental health and wellbeing of young adults aged 16-25 through their annual mental health and fitness fundraising challenges. This year the charity have introduced the BRIT 2021 Challenge - a 2,021 mile team challenge and fundraiser and we would love for you all to be involved.
Find out more and take part in BU's team challenge by getting active outdoors in anyway you wish between Monday 10 - Sunday 16 May.
Check out the support and activities available at BU:
It is important to remember that it is okay, to not be okay and if you are struggling you can get in touch with us so we can find the best way to support you. You can contact Student Wellbeing at [email protected] or take a look at STUDENT SPACE, dedicated support services for students, by phone or text, email and webchat. Our BU Health and Wellbeing webpages also share information about the external organisations that are available to support you.