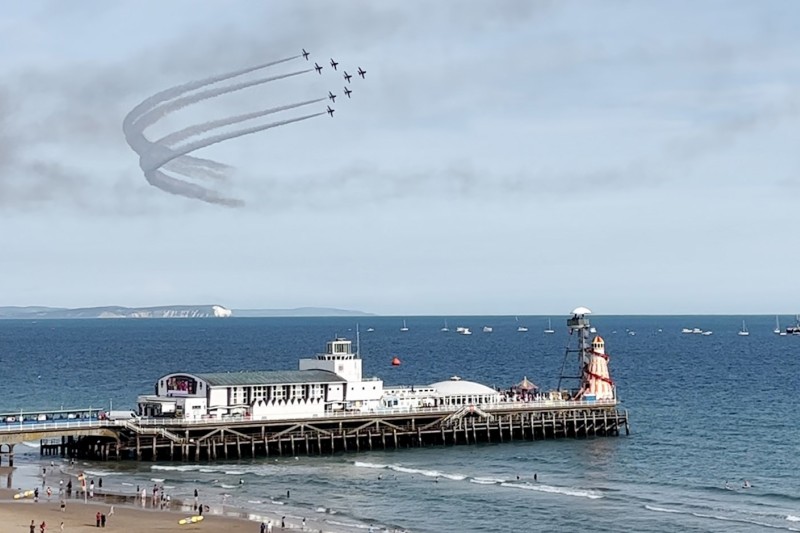 Planes were not the only things to take off at this year's Bournemouth Air Festival, as visitors to the BU stand at the STEM (science, technology, engineering and maths) Village were given a range of exciting activities to spark their imagination.
The BU stand showcased students' engineering and design projects to members of the public and younger visitors who were able to discover what it takes to break material (including metal) using a tensile test machine.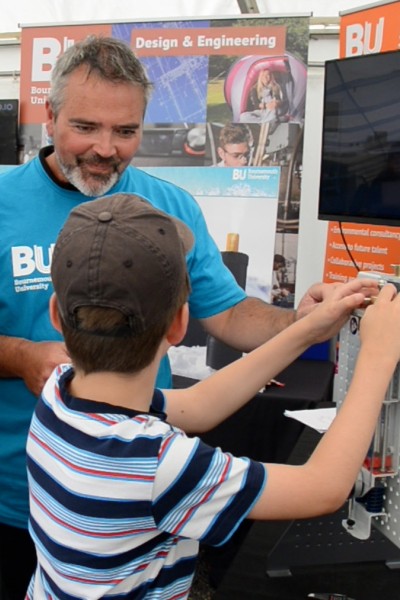 Hoping to help launch the careers of the next generation of engineers and scientists, Paul Domoney, Demonstrator in Mechanical Engineering at BU's Faculty of Science and Technology said: "We've had a whole range of different age groups visit our stand who are interested to learn more about the design and engineering projects our current cohort of students have been involved in during their time at BU. But what's been interesting is the attention we've had from children as young as eight years old who are fascinated by our tensile test machines. We've been explaining to them that materials that go into many building structures all have to be strength tested. The younger visitors to our stand have loved to use the machines to break materials themselves to learn how the testing process works."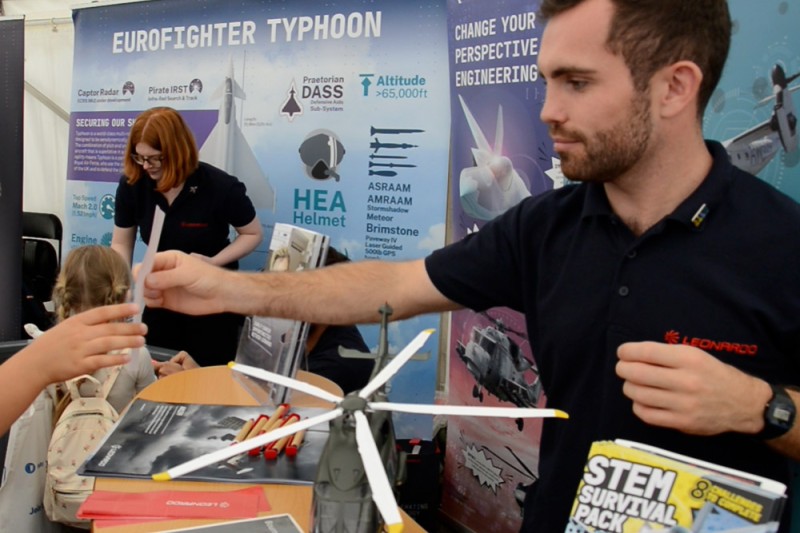 Exhibiting alongside the BU stand were many local science and technology companies that develop and supply a range of products and services all over the world including aerospace technologies, electric car component manufacturers, and nuclear energy solutions. Paul continued: "The STEM Village is filled with local companies who we are fortunate enough to have built up relationships with through exhibitions like this. We are also able to offer placements for our students to work at these companies during their degree programmes. This provides companies with new talent to enter the industry and allows our students to benefit from the experience of working on the front line."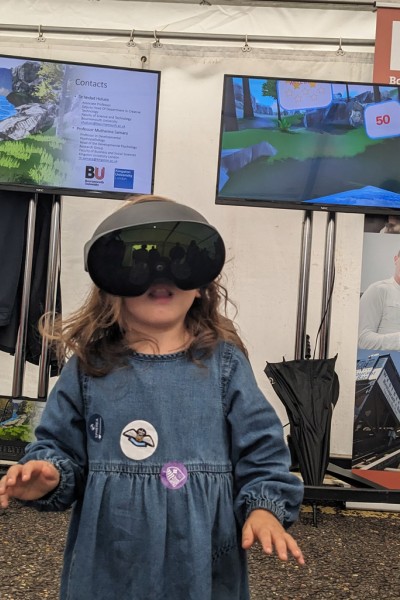 Exhibiting alongside the Department of Design & Engineering was a VR (Virtually Reality) project developed by BU's Creative Technology Department in collaboration with Kingston University, and the Islamic University of Gaza, Palestine.
The VR interactive tool design and development was led by Vedad Hulusic, Associate Professor and Deputy Head of the Creative Technology Department, Faculty of Science and Technology at Bournemouth University and Professor Muthanna Samara from Kingston University. Aimed at children who've had traumatic experiences in the past, it has been designed specifically to improve their emotional awareness and self-regulation, and equip them with essential skills to navigate challenging situations effectively. When co-creating the tool with patients, caregivers and professionals, the project team integrated educational theories, established therapeutic techniques, and games design principles to captivate children's minds, and provide intervention in a meaningful, engaging and fun way using state-of-the-art technology.
The STEM Village enabled the Creative Technology Department to test the VR out on some of the younger visitors to the stand, as Vedad explains: "During the first day of the Bournemouth Air Festival, we had over 70 children from 5 to 16 years old, trying a range of modules from our VR tool in which they were able to engage with an animated panda character and embark on exciting adventures in various immersive and engaging virtual environments. It was really amazing to see children enjoying the experience and some of them coming back to play more, as well as talking to their parents about the science behind the intervention."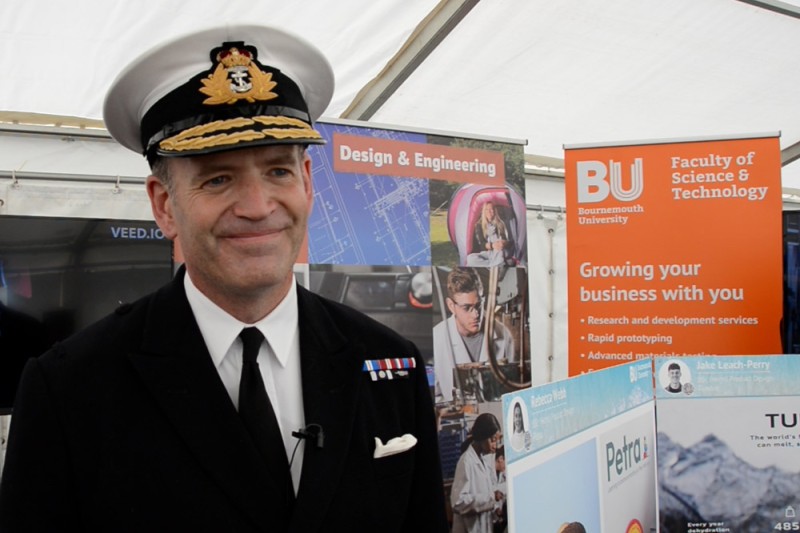 Many technologies that we use in our daily lives have come as a result of militaries funding scientists and engineers to design and build products and services that can be used in battle. The Royal Navy are one of the military services who have benefited from technologies to help facilitate their air and sea operations. Rear Admiral, Anthony Rimington, Director for Strategy and Policy for the Royal Navy, who visited the BU stand explained: "The Navy's a technology-based armed service, and that's why really close connections with universities, both nationally and regionally is a fundamental part of our strategy for recruiting the right people into the Navy of the future."
For further information about product design and engineering courses available please visit the BU website.
For further information about creative technology courses available please visit the BU website.