Dr Camila Devis-Rozental: continuing to influence change 
For the second year running, BU's Dr Camila Devis-Rozental has been named in The Shaw Trust Disability Power 100 for Education. It's a platform that celebrates and recognises the UK's most influential disabled people and organisations.  
The impact of Camila's ongoing work to 'humanise education' extends to both within and outside of BU. In her role as Principal Academic in Socio-emotional Intelligence (SEI) and service excellence, Camila's research has explored the concept of SEI, with a focus on higher education teaching and learning. She has applied this to her day-to-day work at BU, developing and delivering an academic and professional practice unit, which engages students to develop holistically, including consideration of their Socio-emotional Intelligence. 
More recently, Camila and a group of BU colleagues have been exploring the potential benefits and opportunities of smart tourism for disabled people with mobility impairments. 
But Camila's work doesn't stop there. Since being recognised in the Disability Power 100, Camila has been appointed as Director and Trustee of The Lightyear Foundation – a charity that champions breaking down barriers to disabled people taking part in STEM.  
What's more, Camila was nominated for the Positive Role Model Award at the National Diversity Awards 2023 and on a personal level she's recently published her first book, 'The Student Wellbeing Toolkit: Preparing for life at college, university and beyond', which includes tips and support for disabled and neurodivergent students.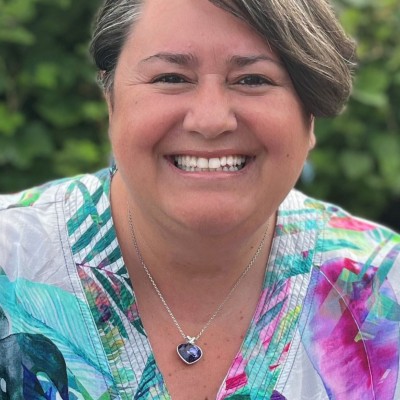 Camila Devis-Rozental
on the importance of disabled role models in academia:
This challenges biases and hopefully will encourage other disabled people to become academics and to bring their knowledge and lived experiences. This will have a shift on the way that we create knowledge and can only make working cultures more humanised.
James Rose: champion of disability rights and BU honorary graduate
At our 9 November 2023 graduation ceremony, James was awarded an honorary degree in recognition of his achievements in music and his work to champion disability rights.
He's the Conductor and Artistic Director of the world's first disabled-led musical ensemble at Bournemouth Symphony Orchestra, BSO Resound. Having developed the six-piece ensemble and chosen its original repertoire, he oversaw its debut at the 2018 BBC Proms.
James has gone on to lead conducting development workshops at the Royal Academy of Music, among many other achievements.
Beyond his career, James champions the rights of disabled people through volunteering. He has served as a trustee for CPotential Trust, providing therapeutic services and support to children with movement disorders, and as a steering committee member for Disabled People's Voice in Hampshire.
Leo McCrea: World Para Swimming Championships medal winner  
Leo, a BU Sports Scholar and Sport Management student, was born with Achondroplasia – a form of restricted growth caused by shorter arms and legs. He began competitive swimming at the age of eight and was spotted by Val Simmons, mother of multiple-gold-medal-winning Paralympic swimmer Ellie Simmonds OBE, who encouraged him to join a swimming club.  
Since then, Leo hasn't looked back and in August 2023 his hard work and dedication paid off when he picked up a silver medal at the World Para Swimming Championships 2023 and a new personal best time. As a result of his success, Leo has qualified for The Paralympic Games of Paris 2024. 
Leo explains how his BU Sports Scholarship has helped him in his career so far: "It has significantly contributed to my success as an elite athlete by assisting with travel, training and medical costs, and providing access to the coaching and gym facilities at SportBU. This support enables me to dedicate more time to my sport while pursuing my education, ultimately contributing to my success both in competitions and academically." 
Victoria Musguin-Rowe: campaigning for inclusion in the television and film industries
Since graduating from BU in 2010 with her degree in Television Production, Victoria has been on quite a journey, both career-wise and personally.
Throughout this time, she's become a passionate advocate for inclusion in the television and film industries. This has involved championing improved career prospects for those who are disabled and/or have health conditions and supporting inclusivity schemes, including the TV Access Project, which aims to see full inclusion by 2030.
After decades of battling a series of chronic pain and health issues, Victoria was recently diagnosed with Hypermobile Ehlers-Danlos Syndrome, which affects her joints, organs and immune system. Ultimately, by suppressing her symptoms of these health conditions to continue working, Victoria became more unwell. She now champions the importance of being open and honest with employers to help start important conversations around disabilities and health conditions, due to the physically demanding challenges of working in television and film.
Currently working as an Executive Producer for Roast Beef Productions, a double Oscar nominated documentary company, Victoria's career to date and her ongoing campaign for inclusivity were recognised by BU when she was named 'Inspiring Learning' award winner 2023. 
Discover the difference that our research is making
Supporting our students
Our Disability & Additional Learning Support (ALS) Team  are on hand to support and guide students who have a learning difference, such as dyslexia or dyspraxia, or a medical or mental health condition, or a physical or sensory impairment.
As well as one-to-one support tailored to individual needs, the team run specific skills workshops – designed to enhance independent learning. They can also help with a range of other areas, from exam access arrangements to assisting with applications for the Disabled Students' Allowance.   
Ruth Messer, one of our ALS Tutors and specialist mentors, originally studied her Master's at BU and went on to join the ALS Team running maths workshops. She now predominantly supports autistic students who may also have ADHD, as well as mental health difficulties such as anxiety and depression. More recently she has been supporting students with dyslexia, dyspraxia and dyscalculia.
I am very dedicated to supporting students with learning differences. I had my own health challenges as an undergraduate student and in this role, it's great to support students throughout their time at BU, right through to graduation.
---
Get involved and campaign for change
Run by students for students, your Students' Union, SUBU, is here to make your university experience better. If you're passionate about campaigning for change and getting your voice heard, SUBU's Liberation Campaigns are a great way to do this. 
This year's elected Disabilities, Accessibility & Neuro-Diverse Officer, Zainab Abdul-Obitayo, is leading the campaign which supports students who self-define within this group, including those with physical disabilities, hidden impairments and mental health conditions, and welcomes allies from across BU.
Zainab's priorities include:
Lobbying for a more effective system for students with chronic conditions trying to get extensions for their work
Creating a funding scheme so that students can access more resources
Raising more awareness for different disabilities and chronic illnesses through signposting and information. 
Visit the Disability and Neurodiversity Allyship Hub Follow @subudisabilities on Instagram
Creating an inclusive workplace through national equality schemes: