​On 15 September 2018, I competed in my last British U23 National Weightlifting Championship.
I made a promising start in the 62kg class, opening my snatch with 88kg. I then attempted 92kg which I wasn't successful in lifting.
My final attempt was at 95kg, which would not only put me in first place but I would also win the snatch part of the competition.
While I managed to get the bar overhead, I couldn't stabilise it and ended up dropping the bar.
Unhappy with my snatch, I went into the clean and jerk with a new motivation. I opened high with 105kg which was a successful lift. My second attempt was a more convincing 108kg (and a personal best). My final attempt of the competition was a 112kg clean and jerk which I wasn't successful in lifting.
While my performance in this competition wasn't what I was hoping for, I did come second and walked away with a silver medal.
Watch Elliott in action at the U23 National Weightlifting Championships.
Read Elliott's full story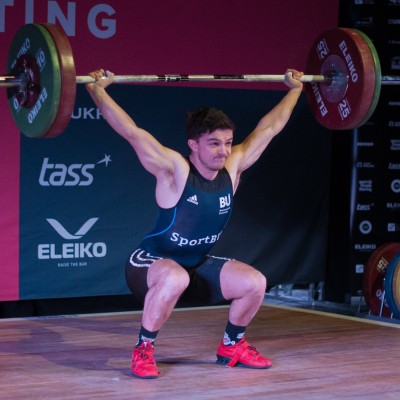 Read Elliott's full story
If anyone is passionate about their sport while at university, I would definitely recommend the sports scholarship at BU. The support you get is phenomenal; it prepares you to be successful in both your sport and studies.
Discover Liam and Noorin's sporting stories