Being a BU Falcons cheerleader and coach has been a huge part of my student life. I come from an All-Star Cheer background but when I started at BU, I was still recovering from an anterior cruciate ligament (ACL) injury. It's reignited my love for the sport and fuelled my desire to exceed my previous level.
In my second year, I was given the opportunity to take over as Cheer Coach of the team which was a completely new experience for me and a big learning curve. Coaching has allowed me to develop a more in-depth understanding of both the sport and the scoring system.
This year, with the support of my Sports scholarship, I've been able to balance coaching the BU Falcons team and training with Bournemouth Elite (Hail). Hail will represent England at the 2020 Cheerleading World Championships in Florida this April.
The knowledge I have gained through coaching has enabled me to improve my own performance and I led BU Falcons Coed Level 3 team to 1st place (and to become Grand Champions) at the 2020 Legacy University Nationals. We achieved the highest score of our division and the highest score across the whole of Level 3. 
Although I do find coaching challenging at times, it is incredibly rewarding to see my team improve and compete at the highest level of university cheerleading. I believe its important to instil positivity, good sportsmanship and comradery in all members of the team. In fact, it's essential in a sport that is based on a team's ability to tumble in-sync as well as lift and throw each other.
I believe its really important for people to understand what we actually do as cheerleaders. There are still a lot of misconceptions about our sport but as it's growing in popularity, it's starting to be reported more accurately. We were all really excited to be featured in the BBC News article about our sport.
February 2020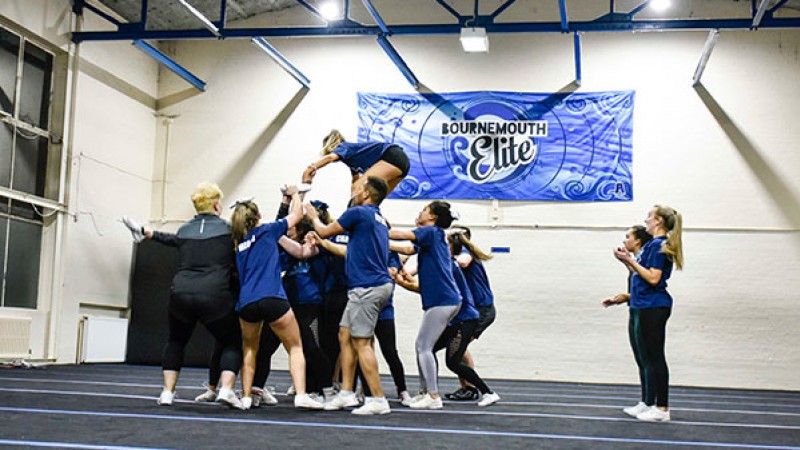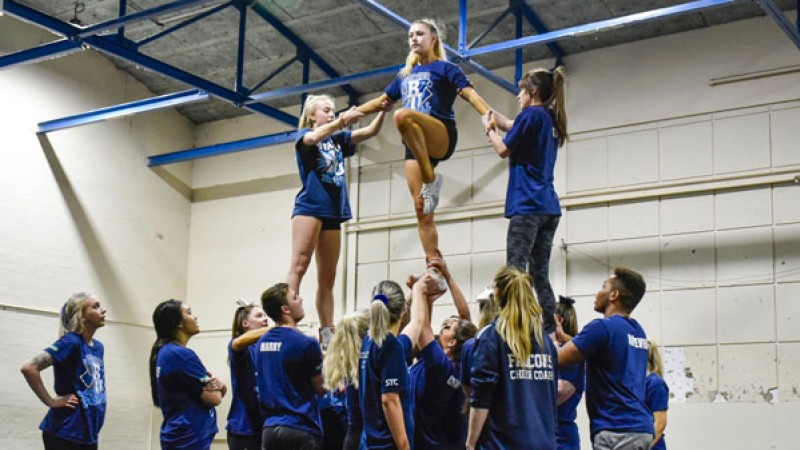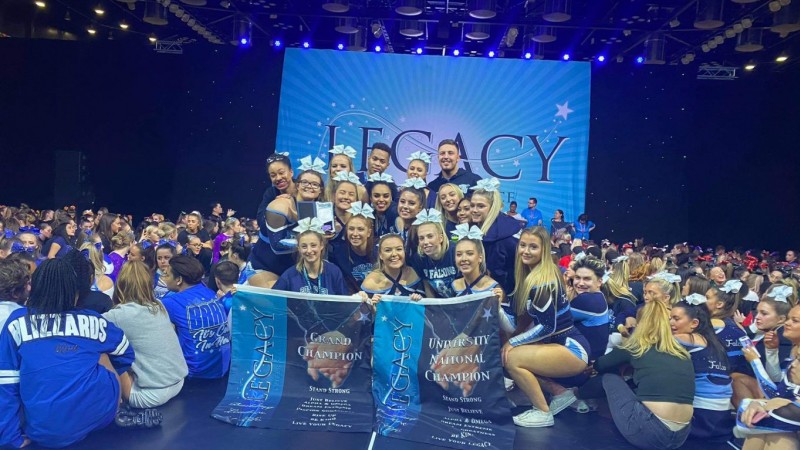 Discover the stories of more BU Sports Scholars