Saskia's sporting story starts from a young age, where her love of the great outdoors and adventure began. 
Following in the footsteps of her older brother Sam, two-time youth windsurfing World Champion, Saskia began windsurfing with her twin sister Imogen and quickly made an impact on the youth scene.
Saskia recalls her earliest memory, aged just 11, of winning the 2007 National Championships, in which all of the Sills' siblings won their respective categories.
Saskia's youth windsurfing career was an extraordinary success, that culminated in her winning various honours including the U17 Techno 293 World Championships in 2011 and the Youth Sailing World Championships in 2012. Saskia was even nominated for BBC Young Sports Personality of the Year in 2012, a testament to her early success.
Saskia's sporting journey was not destined to be an easy one. Following a year-long struggle with form, Saskia was diagnosed with acute compartment syndrome of the forearm; an exceptionally painful condition that is the result of bleeding or swelling within enclosed muscle groups. Left unchecked, compartment syndrome can result in severe injury, or even disability. Saskia was fortunate enough to be given corrective surgery.
Saskia then suffered another blow; she was diagnosed with Coeliac disease which left her continuously fatigued. Saskia had no choice but to undergo a gradual rehabilitation program, involving light aerobic exercise, designed to return her to full fitness in a safe manner.
Having worked hard to rebuild her fitness, Saskia was ready for her first strength training session in her mission to return to competitive windsurfing, however, she then suffered a burst appendix.
Just 2 months after her surgery, Saskia entered the 2017 World Championships in Tokyo, determined not to miss any more time on the competitive circuit. Unsurprisingly, with her low level of fitness, Saskia finished at a much lower ranking in the Championships than she had hoped for – 56th out of 60 competitors. Saskia described her time at the World Championships as "a really bad experience", but she wasn't going to be defeated.
Following the World Championships, Saskia returned home to Weymouth, focussing on her recovery and subsequent training. On this familiar territory, Saskia began to regain her form, feeling strong enough (both physically and mentally), to compete in the 2018 Aarhus Sailing World Championships.
Most recently, Saskia won her first senior medal at the 2019 World Cup Series in France, finishing an impressive second overall. Saskia now has her sights firmly set on achieving victory in the 2022 Sailing World Championships and becoming an Olympian in the 2024 Paris games.
July 2019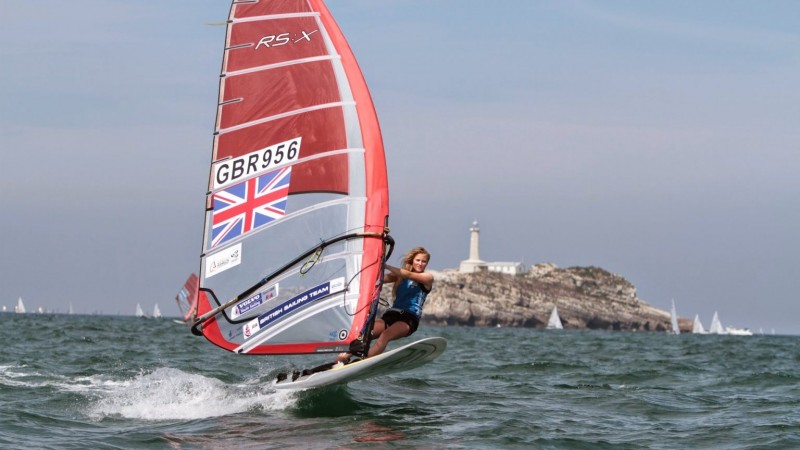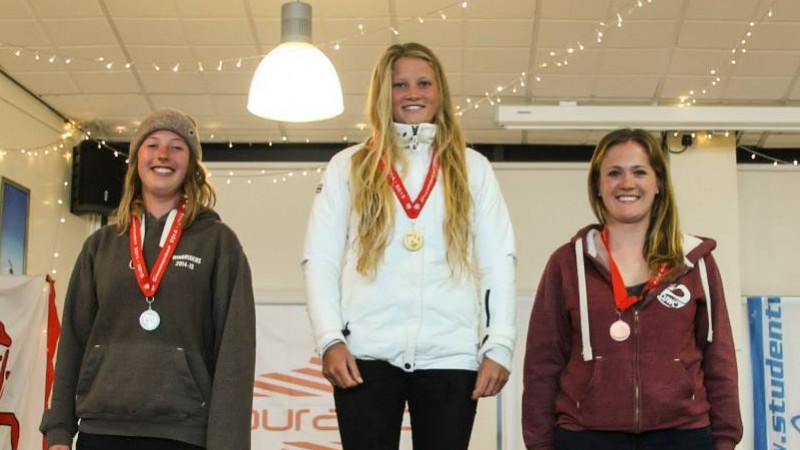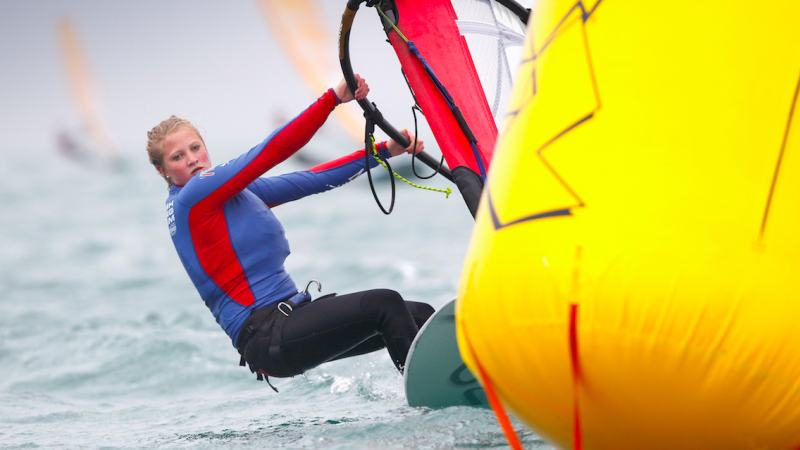 Meet more BU Sports Scholars and read their stories