Bournemouth University's undergraduate Scriptwriting degree has celebrated the work of its final cohort with alumni from the past 25 years joining the annual graduate showcase in London.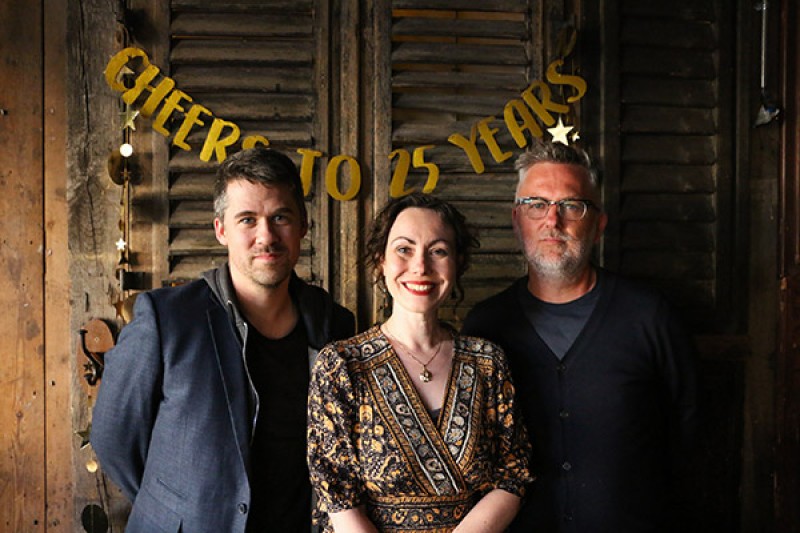 Current BA (Hons) Scriptwriting for Film and Television and MA Scriptwriting students were joined by the  alumni to receive awards for their scriptwriting projects and celebrate the achievements of the degree's community over 25 years. The event was hosted in London on 13 June 2022 at the Ninth Ward. 
Students won prizes in a variety of categories including, the prize for Low Budget Film, a prize for Theatre Play, a prize for female-led film/TV series, and many more. Dr Maxine Gee, Programme Leader and Senior Lecturer in Scriptwriting presented the awards.
Paul Crowney who graduated in the late 90's attended the event and said, "Sun, sea and scriptwriting... I have such fond memories of studying at Bournemouth University. What I took away from those three fun years has been invaluable, both in my career and personal life."
Scott Payne, 2011 alumni and one of the competition mentors (Prize for Sci-Fi or Fantasy film/TV series) said, "the BA (Hons) Scriptwriting degree became an invaluable springboard for writers from ordinary backgrounds with no previous connections in the world of Film & TV. The friends I made on the course have become wonderful colleagues, and it's always exciting to meet new writers who studied at Bournemouth.
"I find it rewarding to mentor the next generation of writers who are going to follow in our footsteps, and whose work I can't wait to see on screen."
2021 alumnus Archie Hartridge (Right) joined the final cohort's showcase
Dr Gee, commented, "Whilst this is the end of this undergraduate programme, being able to celebrate its development over the last 25 years with alumni from all cohorts, colleagues, and students was a joy.
"The skillset of scriptwriting continues to be an integral part the Media, it's fundamental to the industry. Students studying for an undergraduate degree in the department are part of the evolution of storytelling whether they opt for Film, Media Production, Television Production or Immersive Media.
"We will continue the legacy of our alumni and the scriptwriting community by involving them in specialist workshops and talks to inspire future generations and provide vital mentorship. Our alumni have always been generous with their time, expertise, and experiences."
Joshua White, alumni of 2020 and now working in content consultancy for Disney+ said, "the turnout of alumni from various years speaks to the lasting fondness we all have for the Scriptwriting course and its staff."
Dr Gee said, "the final projects this year have been outstanding. Students have been ambitious with their narratives, expressing their authentic voices to capture and portray their experiences of the world."