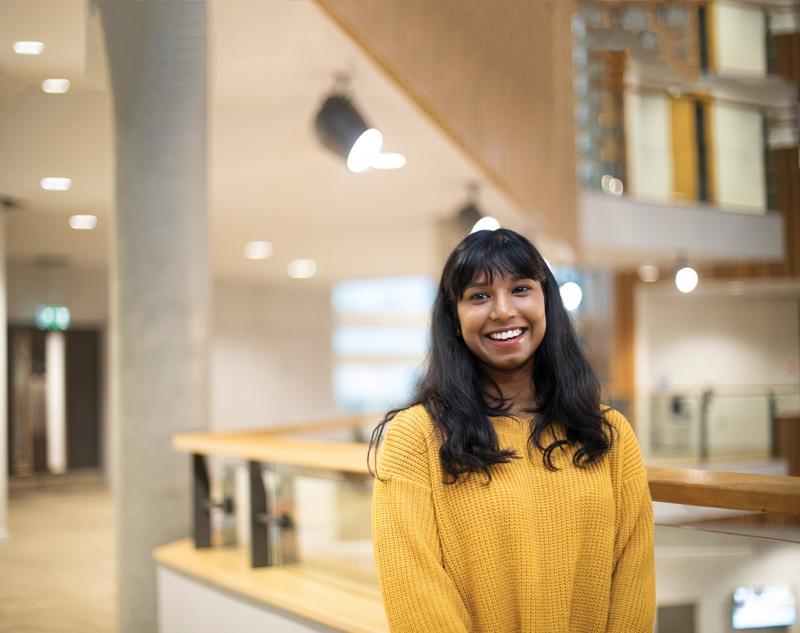 BA (Hons) Tourism Management student Deepam Ramchurn explains why chose BU, and how she's benefitted from her placement experience.
"I chose BU specifically because it offered me the chance to take a placement year, and I was impressed by the connections the university has with big companies in the industry.
"I knew that doing a placement would give me the upper hand over other students once I'd graduated and looking back, I realise just how much I've learned thanks to having the chance to undertake a work placement.
"I worked as a communications and marketing intern for Pacific Asia Travel Association (PATA), in Bangkok. It was a really varied role, and my responsibilities grew the longer I was there. To start with, I was posting PATA members' press releases on the website and social media, and keeping our members informed about events happening around the world that might be of interest to them.
My placement has made me even more confident that my career is getting off to the best possible start.
"Because digital media was of particular interest to me, I grew that area of the role to create and schedule social media content across Facebook, Twitter and LinkedIn. I was also asked to use my copywriting skills to create an email to members that promoted tours for delegates to the PATA Annual Summit in South Korea and was very proud when it was sent out without any changes being made.
"Another highlight was being involved in a project with Uniting Travel, a PATA member. I had to write and research statistics for a report presenting the benefits that travel and tourism bring to the global economy and society as a whole. It was presented at a summit in Argentina and involved a lot of hard work to a tight deadline.
"It's experiences like that which justified my decision to look for a course that could offer a great placement year. It's made me even more confident that my career is getting off to the best possible start."