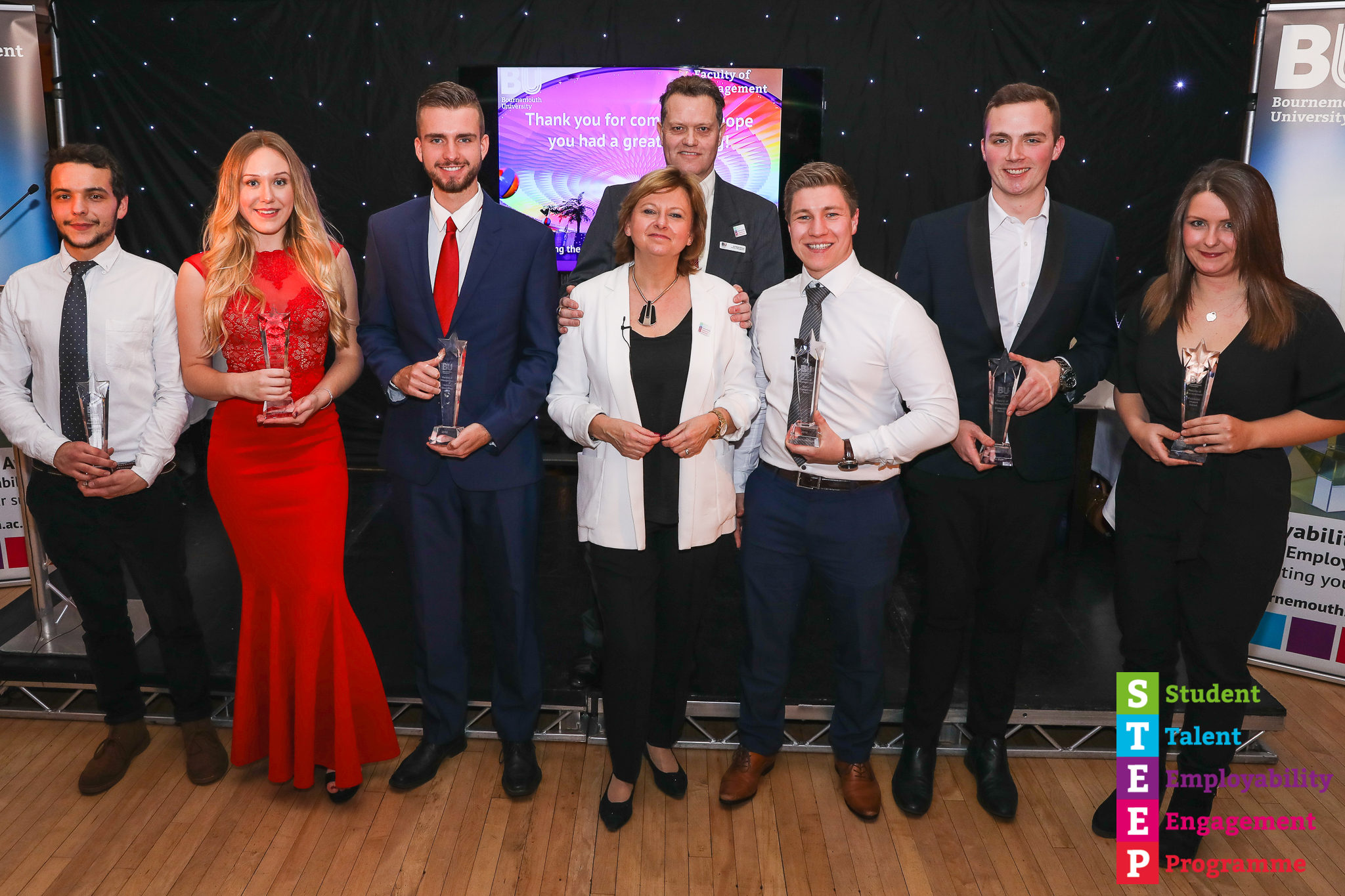 The successful placements and internships undertaken by Faculty of Management students last year were celebrated at the recent Employability Awards.
These awards highlight the exceptional contributions our students make to their placement companies, as well as the significant personal and professional development they undertake during their placement year.
The awards are part of the faculty's Student Talent Employability Engagement Programme (STEEP), a career-focused programme designed to develop students employability skills through workshops and events with the aim of helping students secure a placement or graduate role for their industry.
Dr Philip Ryland, Associate Dean for Student Experience in the faculty, and Chair of the awards panel, said: "The Awards judging panel was enormously impressed by the quality of many of the submissions this year and narrowing down the field of submissions for each award has proved to be a difficult task. However, we managed it and we are really proud of their achievements."
Overall winners for the six categories were:
Innovation Award winner Michael said: "Hearing about the incredible innovations BU students achieved whilst on placements was astounding. Therefore, I was both surprised and incredibly proud to win the overall award for innovation. Finding new ways of changing practices to help save our planet is critical, and winning this award further encourages me to keep working and innovating in this field."
Reflecting on his Global Engagement Award, Kristian said: "Receiving the award was a very proud moment for me, and a moment I was happy to share with many of the students and staff I have worked with during my time at BU. Well done to all the students who received their well-deserved awards."
STEEP offers workshops, developed by programme leaders and industry experts, that concentrate on the key skills needed when applying for work, inspiring, challenging and building confidence and industry knowledge in those who take part.
Visit our website for more information about STEEP as well as careers services and opportunities, open to all BU students - students on the STEEP programme can use their work towards the Global Talent Programme.