Did you know that BU was mentioned over 10,000 times in media coverage this year? Here are just a few of the top stories from the last 12 months: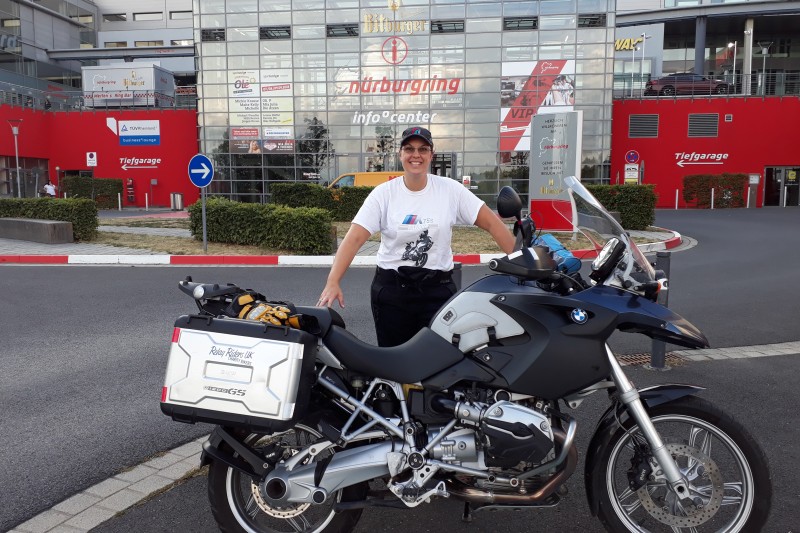 January 
BU and PhD research by Shel Silva published in January suggests that motorcycle collisions could be caused by riders and car drivers viewing completely different things, despite being on the same stretch of road. Shel Silva spoke to several news outlets about her PhD research into road safety for motorbikes. The story was featured on BBC South Today and ITV Meridian, as well as The Mirror and a range of biking publications.  
Read the full story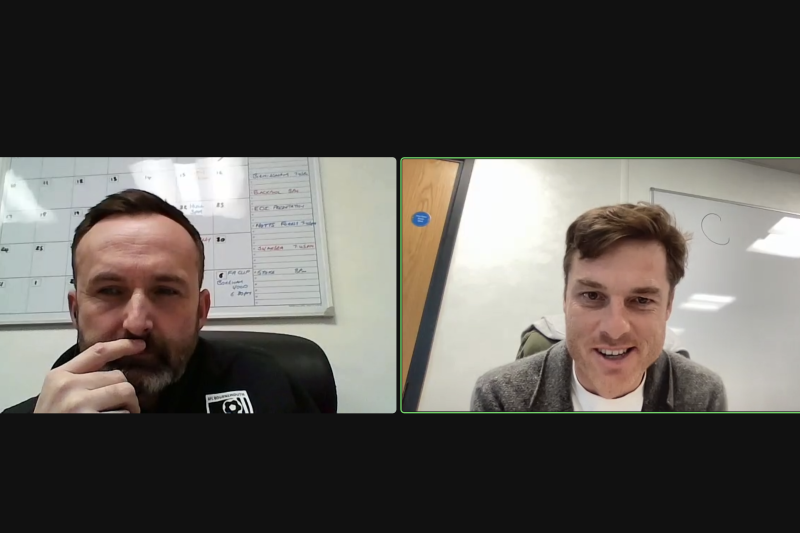 February
In February AFC Bournemouth's then-manager Scott Parker and Lewis Cook, along with women's goalkeeper Katie Scadding and women's manager Steve Cuss, joined a BU event to discuss positive mental health. Bournemouth University is the official higher education partner of AFC Bournemouth. The theme of the event was mental health and resilience, as a way of highlighting positive mental health, and the work of both organisations. 
Read the full story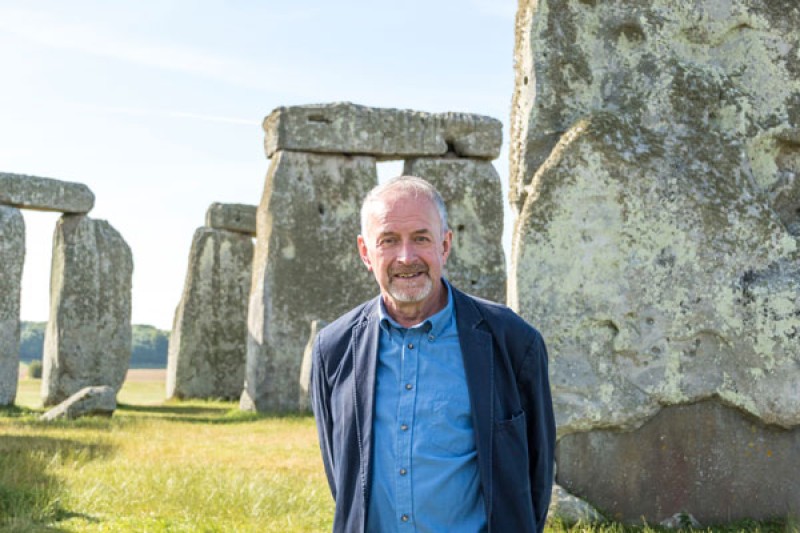 March 
New finds on the history of Stonehenge, along with analysis of other ancient calendar systems, prompted Professor Timothy Darvill at BU to take a fresh look. His published analysis in March concluded that the site was designed as a solar calendar. Professor Tim Darvill's research which found that Stonehenge served as a calendar was picked up in most national outlets including The Times, The Telegraph and the BBC website.  
Read the full story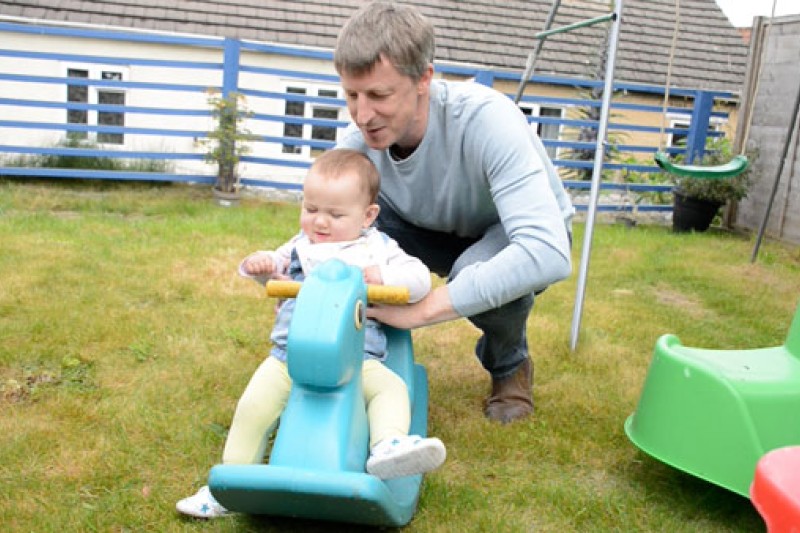 May
In May Dr Andrew Mayers, Principal Academic in Psychology at BU published research showing that healthcare professionals and perinatal mental health services need a better understanding of what support fathers feel they may need during their partner's pregnancy. As a direct result of the research and Dr Mayer's campaign work, NHS England have put into place a 'Good Practice Guide' for both inpatient and community specialist perinatal mental health teams. 
Read the full story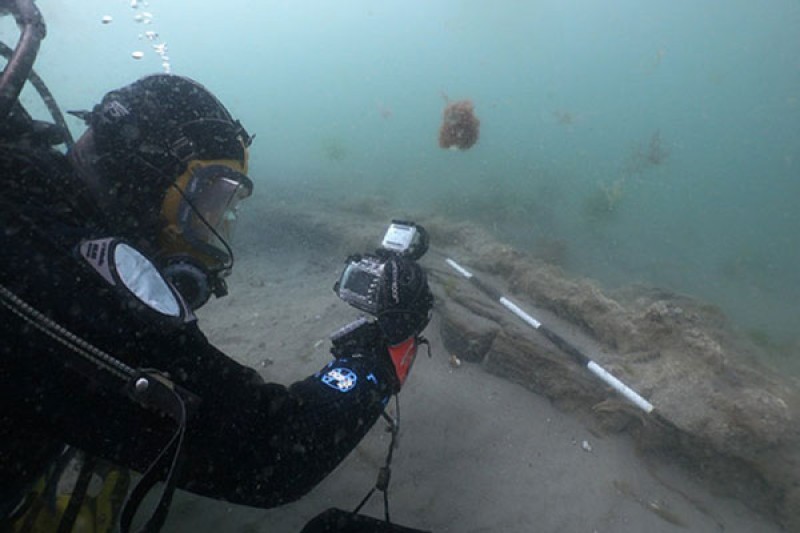 June 
BU Marine archaeologists also made the news after the discovery of HMS Invincible's rudder was made. The first HMS Invincible was captured from the French Navy in 1747 and sank off the coast of the Solent in 1758. The ship is being excavated by the BU team, and the discovery of the rudder was covered in The Times, Daily Mail and BBC news online 
Read the full story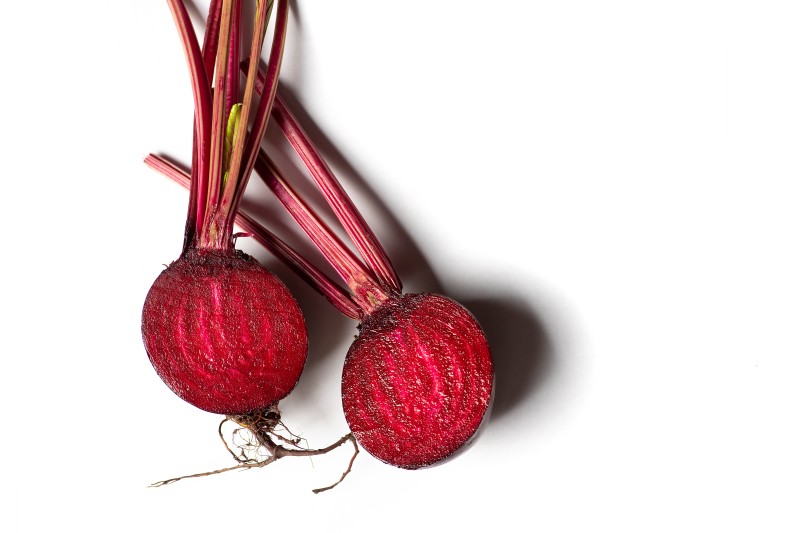 July
In July a team of researchers launched a trial led by Dr Rebecca Neal to explore whether drinking beetroot juice can help people with type 2 diabetes burn body fat more effectively. According to Diabetes UK, more than 4.9 million people in the UK have diabetes and treatment costs the NHS £10 billion a year. These numbers are expected to keep increasing. This story was covered by Daily Mail, I Newspaper and around 200 regional news sites. 
Read the full story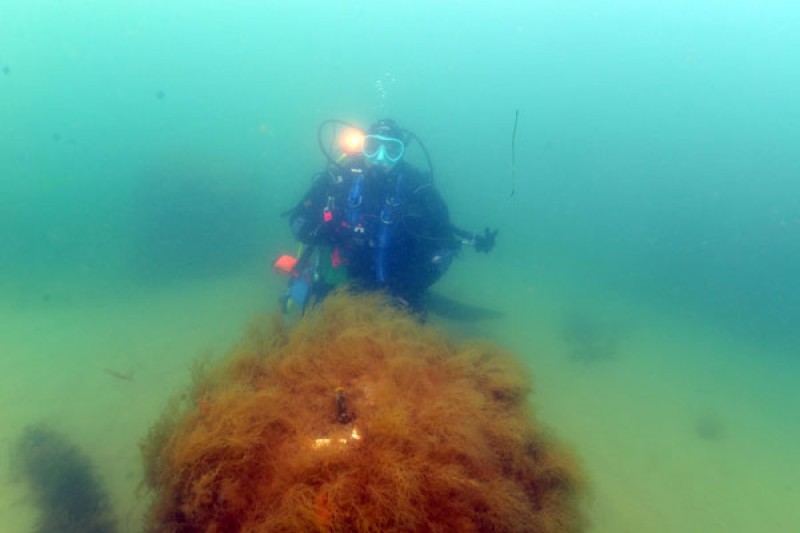 July 
At the end of July Marine Biologists from BU revisited the site where they installed 3D printed artificial reef units in Studland Bay. After only 4 months, the team were delighted to find a whole range of different species living on the reefs including seaweeds, barnacles, tube worms, sea squirts, encrusting bryozoans, hydroids, 3 crab species and 6 fish species. Dr Alice Hall featured on BBC One's Morning Live programme demonstrating her work to install 3D printed artificial reef units in Studland Bay, helping marine wildlife recover from damage to the seabed. 
Read the full story
July
In July BU published its discovery of England's earliest known shipwreck - the Mortar Wreck. The remains of the medieval ship and its cargo dating back to the 13th century off the coast of Dorset are extremely rare and there is no known wreck of seagoing ships from the 11th – 14th centuries in English waters. This was covered by multiple national and international outlets including the Times, Guardian and I Newspaper. A video news story created by the Press and PR team was carried on Mail Online and the Evening Standard websites. BBC South, ITV Meridian, and Channel 5 News filmed interviews with BU academics. 
Read the full story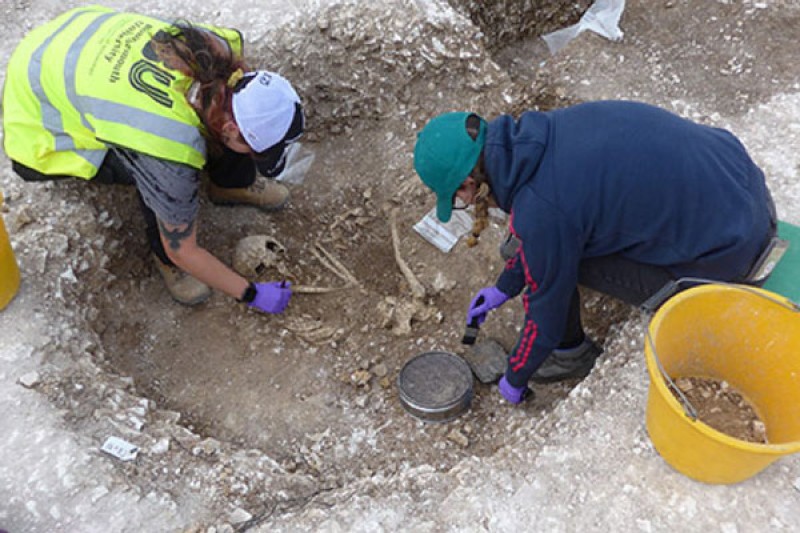 July
In the Summer Archaeology students from BU found the remains of prehistoric people and animal sacrifices in a recently discovered Iron Age settlement in Dorset. Discoveries from the "Big Dig" in Dorset, where archaeology students and staff excavated a stone age settlement, were featured on BBC South and ITV Meridian who filmed interviews with students and staff on site. The Daily Mail, Daily Express and several regional outlets also covered the story. 
Read the full story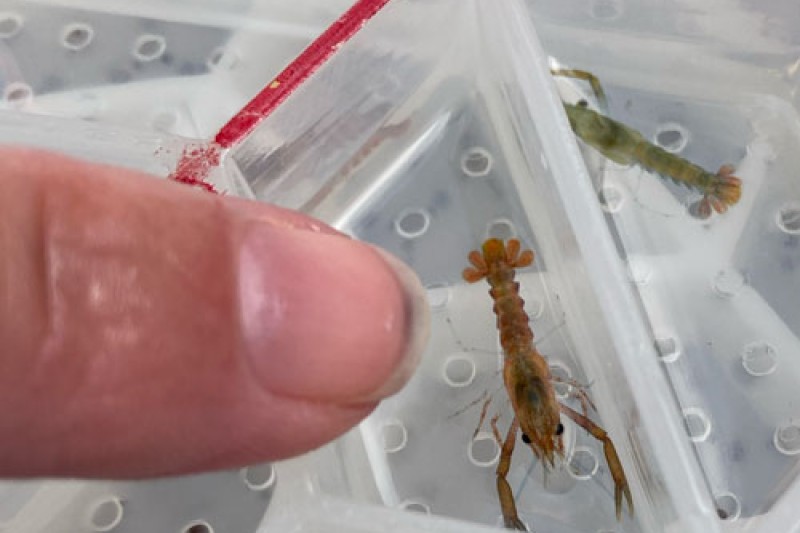 July 
In the Summer juvenile lobsters were released onto 3D-printed artificial reefs by BU researchers, to discover whether this type of conservation tool will support them and can be used to improve underwater ecosystems in the future. A team of researchers from the marine conservation department at BU, led by Professor Rick Stafford and Dr Alice Hall returned to the artificial reef units they deployed two years ago to release juvenile lobsters in collaboration with the Holderness Fishing Industry Group (HFIG).  The story was covered by Oceanographic Magazine and featured in many fishing trade publications across the UK. 
Read the full story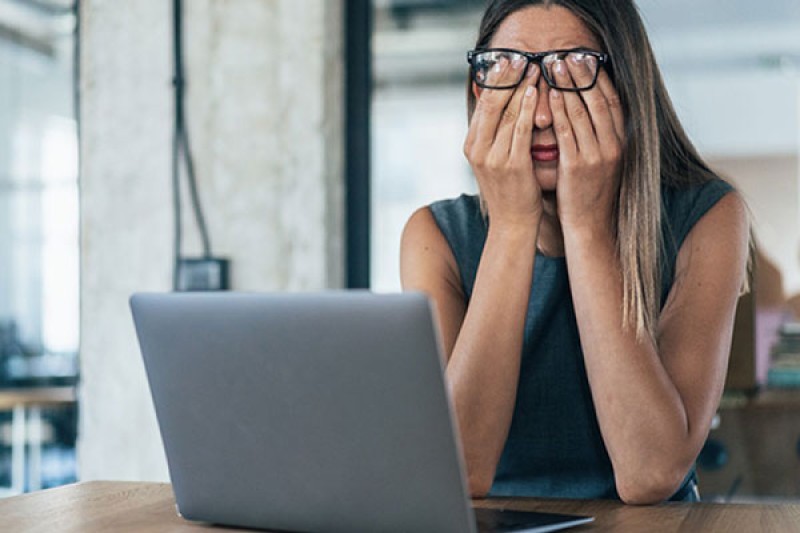 August
Dr Matthew Armstrong was interviewed by all our local radio stations, including BBC Radio Solent and Wave 105, looking for volunteers in our region for a new trial he is leading to help people with long-Covid. The research team are looking to recruit people over the age of 18 who are still experiencing symptoms twelve weeks after a positive COVID-19 test. The trial was also covered by the Daily Echo and most local news sites. 
Read the full story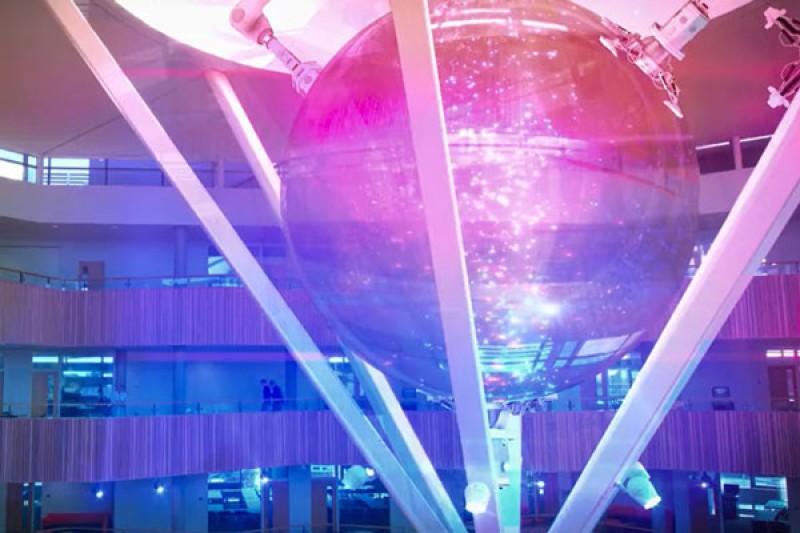 October 
In October members of the public were able to see the Fusion Building on Talbot campus transformed into a dystopian lab for new feature film, Future TX, staring Griff Rhys-Jones at Odeon cinemas across the country. Annie East, Deputy Head of Media Production at BU spoke to BBC South about developing the next generation of film makers for a report on feature film Future TX, on which she worked as Assistant Director, and which included several BU students in the crew. BBC also filmed with Stephen Rafter in the faculty's studio where he worked on sound production for the film. 
Read the full story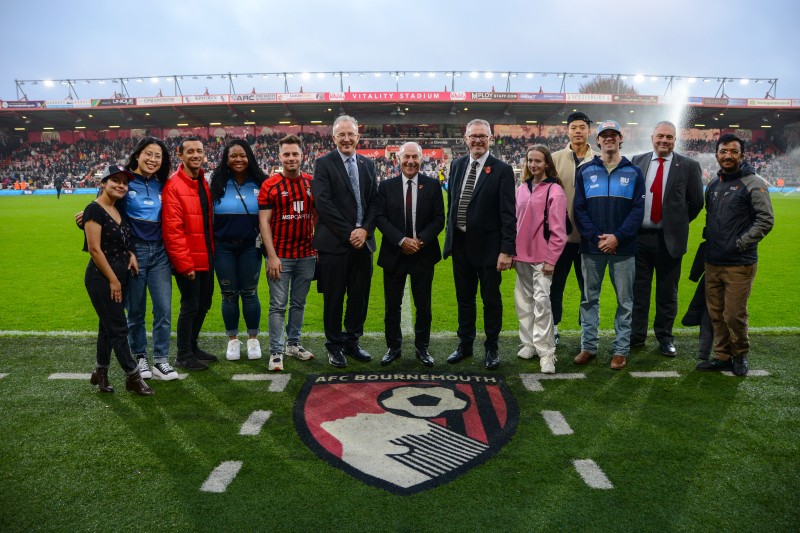 November
In November BU and AFC Bournemouth celebrated their tenth year of partnership during the match between AFC Bournemouth vs Everton. The partnership continues to benefit staff, students, supporters and the local community. The theme of this year's match was 'International' – a reflection of the international reach of both organisations. 10 international BU students were guests of honour, and watched the game before being invited onto the pitch at half time to share their experiences of moving to Bournemouth and studying at BU. 
Read the full story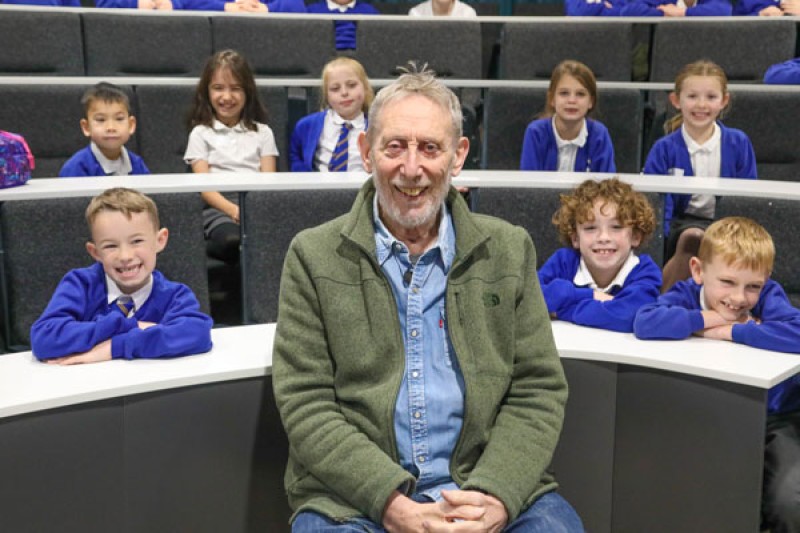 December
A new charity to promote imagination and storytelling for children was launched at BU in December by well-known children's author Michael Rosen. BBC South Today filmed a report in the Fusion Building about the launch of the Story Works charity, which was founded by BU lecturer Dee Hughes. The charity benefits from staff and student volunteers to support our access and participation strategy.   
Read the full story