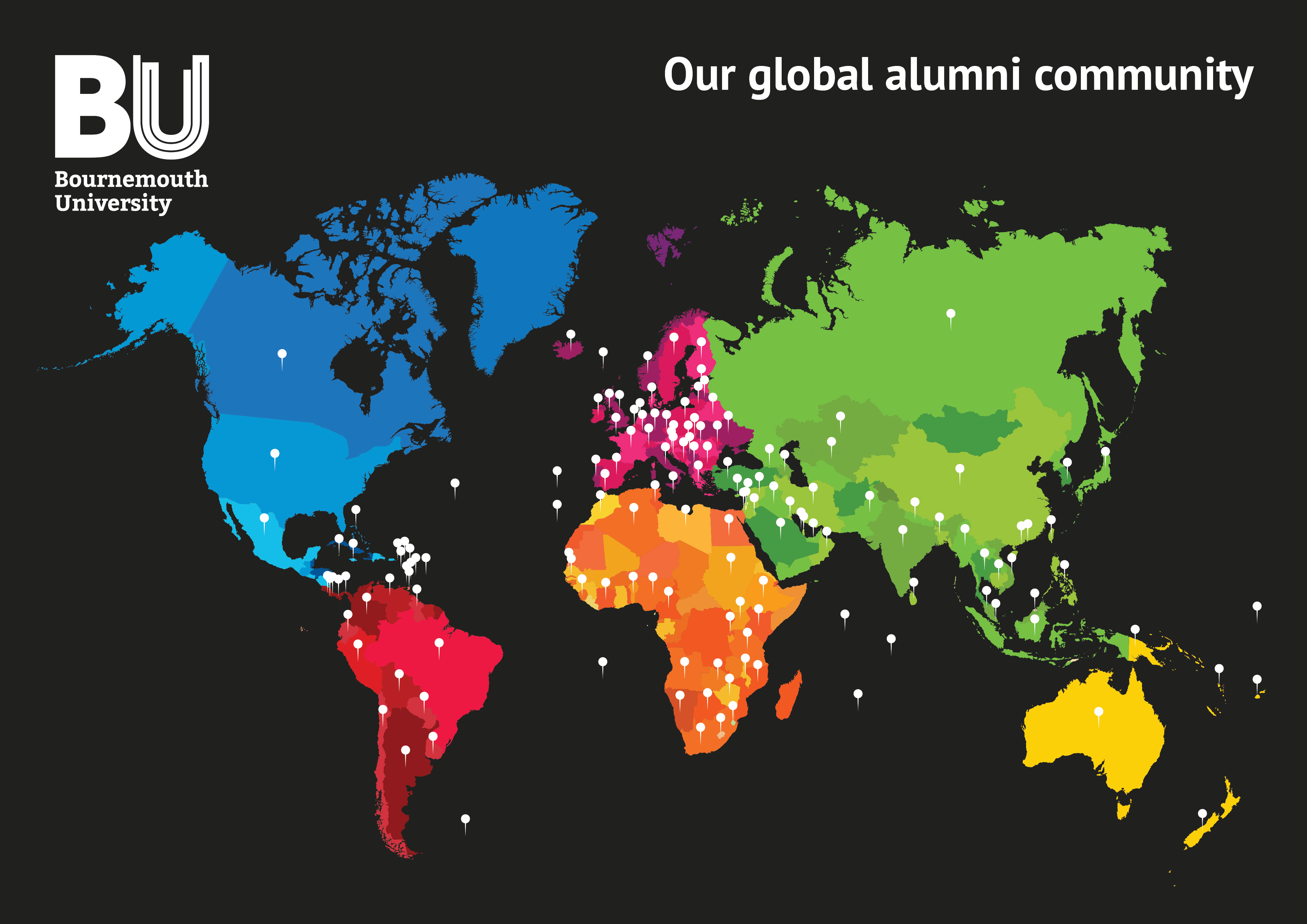 Become a member
Graduation doesn't mean goodbye - you're part of the BU community for life! Stay involved and informed as a member of our free Alumni Association.
Our 50,000 members enjoy a range of benefits including invitations to events and discounts on further study.
Bournemouth University Alumni Association is open to former students and staff of:
Bournemouth University and its partner institutions
Bournemouth Polytechnic
Dorset Institute of Higher Education (DIHE)
Bournemouth College of Technology (pre-1976)
Bournemouth Municipal College (pre-1976).
Our global alumni community spans 153 countries, providing opportunities for informal networking and career support across the world.
If you are a former student of BU or one of its predecessors but aren't hearing from us, you can join now for free.
Update your details