Becoming a BU Alumni
Once you become a graduate of Bournemouth University, you automatically become part of our alumni community. Being involved is free, so stay in touch and we can keep you informed about the offers, benefits and services we provide.
When you finish university you will continue to have lifelong support from BU, including careers support for three years after graduation and various countrywide networking opportunities.
BU Alumni Association
Our 50,000 members enjoy a range of benefits including invitations to events and discounts on further study.
Bournemouth University Alumni Association is open to former students and staff of:
Bournemouth University and its partner institutions
Bournemouth Polytechnic
Dorset Institute of Higher Education (DIHE)
Bournemouth College of Technology (pre-1976)
Bournemouth Municipal College (pre-1976).
Our global alumni community spans 153 countries, providing opportunities for informal networking and career support across the world.
If you are a former student of BU or one of its predecessors but aren't hearing from us, you can join now for free.
Update your details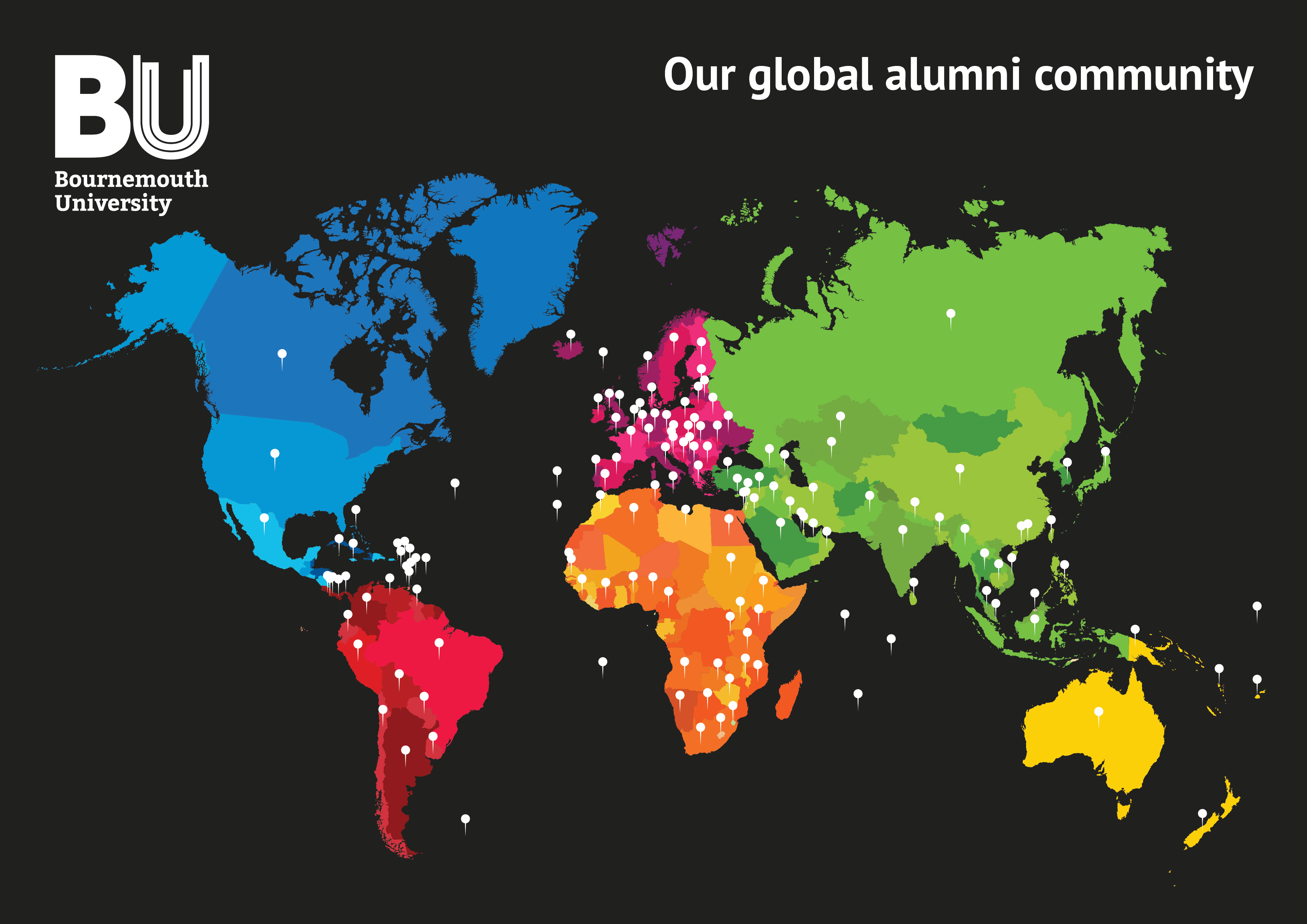 Services and benefits
Qualifications and further study
Staying in touch
Careers and work
Campus facilities