The visitor economy includes all activities which contribute to visitors' experiences. At the core are the components of the tourism product, such as accommodation, food, restaurants, transport and attractions.
The concept, however, is much broader as the economy caters for the needs of all visitors, not just tourists. It embraces all activities, infrastructure and services provided to make each visitor's experience possible. To create a successful visitor economy, it is necessary to manage each individual component of the economy efficiently with a focus on the needs of visitors.
This makes the sector a complex one. Businesses are constantly introducing innovations to maintain their competitive advantages. These strategies and innovations are used to build resilience into destinations and businesses to improve their international competitiveness. These may be achieved by implementing innovations leading to cost reduction, improvement in productivity, improvement in the quality of product and the creation of new products or better delivery systems.
We look forward to welcoming you to Bournemouth University.
Conference topic
The themes of this conference will include, but are not limited to:
Crisis & disaster management
ICT & social media
Marketing
Special events
Tourism experience & co-creation
Tourism planning & innovation
Call for papers
Deadline for abstract submission: 30 June 2017
Confirmation of acceptance: 10 July 2017
Last date for early bird registration: 31 July 2017
Deadline for registration: 18 Aug 2017
Please submit email abstracts to: DepTHconference2017@bournemouth.ac.uk
Conference fees and registration
Last date for early bird registration: 14 July 2017
Early Bird: £345
Full Delegate: £475
Student Early Bird: £190
Student: £240
Deadline to register: 27 August 2017
Conference programme
Accommodation
Bournemouth is a tourism destination that has accommodation for all tastes and budgets. We have negotiated room rates at the following hotels:
Oceana Resort Hotels
All prices are per night and include breakfast and parking
Single room: £45 per night
Double room for sole occupancy: £69 per night
Double room twin occupancy: £79 per night
Family room including 2 adults: £89 per night
Sea view or exec room: £89 per night
Single room: £49 per night
Double room for sole occupancy: £72 per night
Double room twin occupancy: £84 per night
Family room including 2 adults: £99 per night
Sea view or exec room: £99 per night
Single room: £54 per night
Double room for sole occupancy: £79 per night
Double room twin occupancy: £89 per night
Family room including 2 adults: £119 per night
Sea view balcony: £129 per night
To take advantage of Oceana Resort Hotels' special rates enter the code 'BU2017' at the time of booking. The special rates code is available for stays between 3rd and 6th September only.
Best Western Royale Hotel - special rates available by calling the hotel directly
Single room: £54 per night
Double room for sole occupancy: £79 per night
Double room twin occupancy: £89 per night
Family room including 2 adults: £119 per night
Sea view balcony: £129 per night
Hallmark Hotels
Double room for single occupancy, including B&B and parking: £95 per night
Double room for single occupancy, including B&B and parking: £105 per night
Keynote speakers
Dr Igor Calzada
Dr. Igor Calzada, MBA is Lecturer and Senior Research Fellow at the Oxford University, Urban Transformations ESRC Programme at COMPAS. In addition to this, he holds a Lecturer position at the Institute for Future Cities at the University of Strathclyde in Glasgow. In 2016, he was awarded Visiting Fellow position at the Vrije Universiteit Brussel where he is organising a Workshop Series 2016-2017 entitled ŒBridging European Urban Transformations in a wide range of topics such as data, governance, social innovation, migration, economic development, among others. Outside academia, in the private sector, he worked for more than a decade at the Mondragon Co-operative Corporation Group based in the Basque Country (Spain). In the public sector, he was Director at the Basque Regional Government. He is working on the crossroads between: Territory/Strategy/Social Innovation. Current Research Interests include City-Regions, Governance, Urban Change, PostGrowth Transition, Social Innovation, Participation, and Smart Cities & Sovereignty. His main research focuses on comparing social, technological, economic, democratic and politically innovative processes in cities and regions by paying special attention to cases and issues of regional and metropolitan devolution. In particular, he is focused on investigating European City-Region and Smart City benchmarking case studies through the application of qualitative and action research methods.
---
Professor Carlos Costa
Professor Carlos Costa is Head of the Department of Economics, Management and Industrial Engineering of the University of Aveiro Portugal. He is the leader of the Tourism Research Unit and of the PhD Tourism Programme of the University of Aveiro. He is also Scientific Coordinator of the "idtour-unique solutions" (tourism spin-off company of the University of Aveiro), a private sector company located in the University, responsible for the transference of knowledge and innovation to the tourism sector. Carlos is involved in a number of national and international tourism projects. Carlos is involved in a number of national and international tourism projects including European Coastal Tourism. He is also frequently invited by the Portuguese Agency of Accreditation (A3Es) and by the Foundation for Science and Technology (FCT) for their evaluation panels. He has written books on Tourism Planning and European Tourism as well as he is the Editor of the Journal of Tourism & Development (Revista de Turismo e Desenvolvimento).
---
Jean-Marc Flambert
Jean-Marc Flambert is Vice-President Sales and Marketing, UK & Europe, Antigua and Barbuda Tourism Authority and also runs tourism consultancy, ­ Your Tourism Partner. He has worked as the head of tourism in UK/Europe for the governments of Sri Lanka, Saint Lucia, Haiti and Antigua. He has also undertaken special assignments for Gibraltar and Kerala Tourism in India. Jean-Marc is completing a digital marketing & leadership course conducted by Squared, in conjunction with Google. He holds a Diploma in Marketing from the Chartered Institute of Marketing, and holds an MBA from the University of Sri Jayewardenepure University in Sri Lanka. He has a strong commercial sense, and is able to work in both the public and private sector. He has worked in advertising, website development, hotel operations (launched a 100 roomed 4 star hotel), and worked with in 2 DMC¹s and one MICE DMC. A strategic marketing professional with a vast experience in service marketing, Jean-Marc was born in Haiti, lived in Sri Lanka for 20 years and 12 years in the UK. He has travelled to over 50 cities / 30 countries and this helps to improve his global perspective and approach. He is the former Deputy Chair of the Association of National Tourist Office Representatives.
---
Professor Alan Fyall
Professor Alan Fyall is Orange County Endowed Professor of Tourism Marketing and Graduate Programs Director at the Rosen College of Hospitality Management, University of Central Florida. He has published widely in his fields of expertise and is the author of over 150 articles, book chapters and conference papers as well as 20 books including Tourism Principles & Practice, one of the leading international textbooks on the subject published by Pearson. Alan currently teaches International Tourism Management and Destination Marketing & Management and to date has examined 27 PhDs in the UK, India, South Africa, Australia, Hong Kong and Malaysia. He is Editor of Elsevier's Journal of Destination Marketing & Management and sits on the editorial boards of Annals of Tourism Research, Journal of Heritage Tourism, International Journal of Tourism Research, Journal of Business Research, Regional Statistics, Journal of Hospitality and Tourism Management, Anatolia, Place Branding and Public Diplomacy, and the International Journal of Health Management and Tourism.
---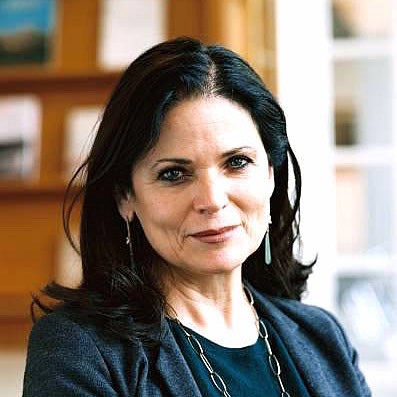 Professor Maria Gravari-Barbas
Professor Maria Gravari-Barbas is the director of the UNESCO Chair "Tourism, Culture, Development" of Paris 1- Sorbonne University France. She is the coordinator of the UNITWIN network, comprising more than 25 top level universities all around the world. The UNITWIN/UNESCO Chairs Programme promotes international inter-university cooperation and networking to enhance institutional capacities through knowledge sharing and collaborative work.
Maria is the Director of the Institute for Research and High Studies on Tourism (IREST) at Paris 1 Panthéon-Sorbonne University in France. Maria's background is in geography and her research interests include Tourism at World Heritage Sites; Industrial and 20th century Heritage; Waterfront redevelopment; Metropolisation and Tourism; Urban redevelopment, urban planning and tourism. Maria's recent publications include "Imagined Landscapes of Tourism", in Journal of Tourism and Cultural Change (9:3) (2011) with Nelson Graburn, as well as a number of French language publications, such as Tourisme et Patrimoine Mondial (2012) with Mike Robinson and Laurent Bourdeau and Monumentalité(s) urbaine(s) aux XIXe et XXe siècles. Sens, formes et enjeux urbains (2011).
---
Richard Lewis
Richard Lewis is one of the most experienced hospitality executives globally. He has over thirty years' experience in service industries with thirteen years in international markets including Libya, Egypt, the U.A.E. and Jordan. He has spent the majority of his time in hospitality and related businesses. Richard has held senior roles with EMI, Forte, Le Meridien, CNN Turner Broadcasting, Preferred Hotel Group, Best Western and Landmark Hotels. He has an in-depth understanding of e-commerce after helping to pioneer the transformation of travel booking patterns with WorldRes in the late 1990's and launching Clickworker's crowdsourcing platform in the UK in 2010. He is currently the Partnerships Director Travel and Tourism for what3words, a global addressing system that uses a unique combination of just 3 words that identifies every 3m x 3m square anywhere on the planet. The system is far simpler than GPS coordinates and far more universal and accurate than street addresses. Pop-up restaurants, palm trees on a beach, sand dunes in the deserts of the U.A.E or trees on the steppes of Mongolia, everywhere now has a simple address. With partners his mission is to make the world a safer, more efficient and more enjoyable place.
---
Tony Matharu
Tony Matharu is Managing Director of Grange Hotels, London's Leading Independent Hotel Group. Tony and his brothers built the group up from the very concept and now, securely fill the market place with 18 luxury 4 star and 5 star central London accommodation and facilities that it is today. The three Matharu brothers work hard in bringing their family culture as the key to the companies success. Tony combines his passion for hospitality with philanthropy, sport and community engagement. He was awarded 'Hotelier of the Year' in 2013; received a 'Special Recognition Award' for his Contribution to London's Success and a Technology and Innovation Award in 2014. He founded a global hospitality consultancy which has created a number of innovative and award winning technology solutions, together with two award winning spa and guest amenity brands: Ajala Spa and Redwood & Feller.
---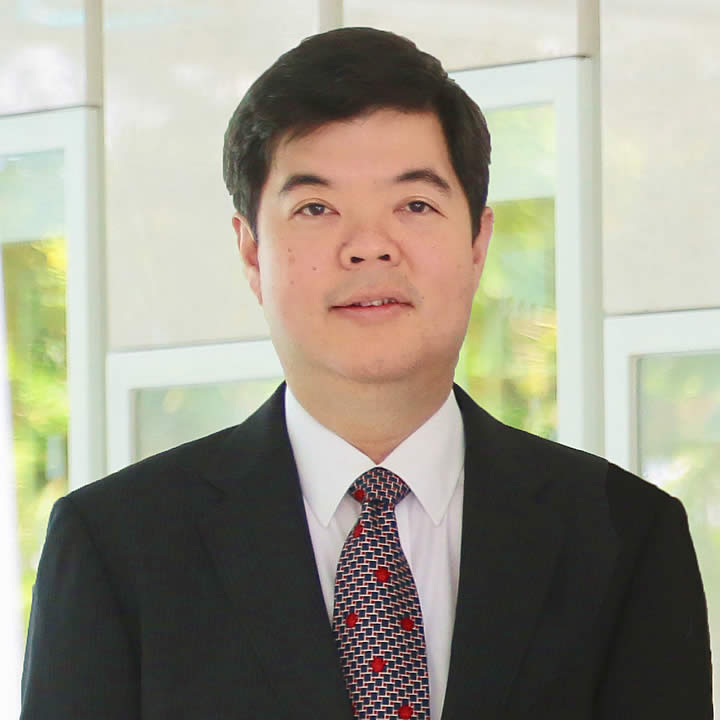 Dr Sarote Phornprapha
Dr Sarote Phornprapha is President of the Dusit Thani College, Thailand a leading ASEAN hospitality educational institution. He is also Executive Committee Member of the Tourism Authority of Thailand Academy. Dr. Sarote holds a doctorate in Management Studies (Organisational Behaviour) and he is well regarded as an education management specialist covering Thailand and ASEAN. Prior to joining Dusit, Dr. Sarote held many roles at Sasin Graduate Institute of Business Administration of Chulalongkorn University Bangkok Thailand, including that of Assistant Professor, Management Studies; Executive Director – Head of Executive MBA Program at Sasin Graduate Institute of Business Administration; and the principle lecturer in managing for productivity and organisational behaviour. He has 20 years of extensive international teaching and research experience in organisation behaviour, especially focussing on the tourism and hospitality industry, as well as business consultancy experience, for both private and public organisations.
---
Samantha Richardson
Samantha Richardson, NCTA Director has directed the research, visitor experience, training and communications programmes of the Academy since its launch in summer 2013. Working initially with Bournemouth's tourism industry, and with Bournemouth University and Bournemouth Borough Council as the key stakeholders, she has overseen a series of successful resort knowledge and customer care projects to enhance the visitor experience across the resort. As the NCTA moves into its second phase and building on the experience in Bournemouth, Sam is now overseeing a successful transition to working with coastal resorts nationally to boost tourism and the economies of coastal communities. She works closely with VisitEngland, VisitBritain, the Tourism Alliance and other national bodies and sits on the Tourism Council. Before joining the NCTA, Sam held a number of senior positions for Carnival UK and P&O Cruises, before which she worked for Salisbury Cathedral, Thomas Cook and at VisitBritain's Chicago office. She has an MSc in Tourism Management from Sheffield Hallam University and a BSc Tourism Studies degree from Bournemouth University.
---
Professor Mariana Sigala
Professor Mariana Sigala is Professor in Tourism at the University of South Australia Business School. Professor Sigala is a widely published authority in the area of Service Operations Management and Information and Communication Technology (ICT) applications in Tourism and Hospitality. She also has an interest in e-learning models and pedagogies, having published several research studies in these areas. Professor Sigala's research is multi-award winning featuring several best paper awards in international conferences and academic journals. Professor Sigala has also served on the Board of Directors of the International Federation of Information Technology, Tourism and Travel (IFITT) (as Membership Director); the International Council on Hospitality, Restaurant and Institutional Education (I-CHRIE) (as Research Director, 2008 - 2010); the Hellenic Association of Information Systems (HeAIS) (as Publicity Director); and the Executive Board of the European Council on Hospitality, Restaurant and Institutional Education (EuroCHRIE) (as President, 2004 - 2005). Professor Sigala is the current Chair of the ICHRIE Johnson and Wales Case Study Competition and Publication Series. She is also currently the co-editor of the international journal, Journal of Service Theory and Practice (formerly published as Managing Service Quality), the co-Editor of the Journal of Hospitality & Tourism Management and the editor of the International Journal of Hospitality & Tourism Cases.
---
Professor Stephen Wanhill
Professor Stephen Wanhill is the retiring Editor of Tourism Economics, and Adjunct Professor of Tourism Economics, University of Limerick and Emeritus Professor of Tourism Research, Bournemouth University. He is a Director of Global Tourism Solutions (UK) and his principal research interests are in the field of tourism destination development. To this extent he has acted as a tourism consultant to a number of UK planning and management consulting firms, and has undertaken a wide range of tourism development strategies, tourism impact assessments, lecture programmes and project studies from airports to cultural attractions, both in the UK and worldwide, covering some 50 countries. He has written extensively on public sector intervention in tourism, tourism impact methodology, and project appraisal and development in academic journals and edited books, which has brought him recognition in terms of acting as tourism policy advisor to the Select Committee on Welsh Affairs for a period of five years in the House of Commons. He has been a Board Member of the Wales Tourist Board with responsibilities for the development and research divisions.
Scientific committee
Members of the scientific committee are:
United Kingdom
Dr Philip Alford, Bournemouth University
Dr Sean Beer, Bournemouth University
Dr Avital Biran, Bournemouth University
Prof Adam Blake, Bournemouth University
Dr Lorraine Brown, Bournemouth University
Prof Dimitrios Buhalis, Bournemouth University
Steve Calver, Bournemouth University
Dr Shuang Cang, Bournemouth University
Dr Jayne Caudwell, Bournemouth University
Dr Anya Chapman, Bournemouth University
Dr Susanna Curtin, Bournemouth University
Morris D'Cruz, Bournemouth University
Prof Janet Dickinson, Bournemouth University
Dr Marta Disegna, Bournemouth University
Crispin Farbrother, Bournemouth University
Dr Viachaslau Filimonau, Bournemouth University
Dr George Filis, Bournemouth University
Dr Tim Gale, Bournemouth University
Dr Charalampos Giousmpasoglou, Bournemouth University
Prof Heather Hartwell, Bournemouth University
Philippa Hudson, Bournemouth University
Alessandro Inversini, University of Reading
Dr Caroline Jackson, Bournemouth University
Prof Adele Ladkin, Bournemouth University
Dr Duncan Light, Bournemouth University
Dr Evangelia Marinakou, Bournemouth University
Scott McCabe, University of Nottingham
Prof Lee Miles, Bournemouth University
Nigel Morgan, Swansea University
Dr Hanaa Osman, Bournemouth University
Alex Paraskevas, University of West London
Steve Richards, Bournemouth University
Derek Robbins, Bournemouth University
Dr Philip Ryland, Bournemouth University
Dr Neelu Seetaram, Bournemouth University
Dr Richard Shipway, Bournemouth University
Simon Thomas, Bournemouth University
Prof Roger Vaughan, Bournemouth University
Dr Giampaolo Viglia, Portsmouth University
Richard Ward, Bournemouth University
Prof Allan Webster, Bournemouth University
Dr Nigel Williams, Bournemouth University
Professor Keith Wilkes, Bournemouth University
Dr Diane Wright, Manchester Metropolitan University
Rest of the world
Prof Carlos Costa, University of Aveiro, Portugal
Dr Frederic Dimanche, Ted Rogers School of Hospitality and Tourism Management, Canada
Dr Isabelle Frochot, Université Savoie Monc Blanc, France
Dr Alan Fyall, University of Central Florida, USA
Prof Maria Gravari-Barbas, Université Paris-Sorbonne, France
Prof Ulrike Gretzel, University of Queensland, Australia
Prof Stanislav Ivanov, International University College, Bulgaria
Prof Metin Kozak, Dokuz Eylül University, Turkey
Dr Barbara Neuhofer, University of Salzburg, Austria
Dr Fevzi Okumus, University of Central Florida, USA
Prof Andreas Papatheodorou, University of Aegean, Greece
Dr Girish Prayag, University of Canterbury, New Zealand
Dr Mariana Sigala, University of South Australia, Australia
Prof Haiyan Song, Hong Kong Polytechnic University, Hong Kong
Eduardo Parra-Lopez, Universidad de La Laguna, Spain
Carla Massida, Cagliari University, Italy
Conference venue
Bournemouth is a vibrant seaside town in the south of the UK and boasts seven miles of award-winning coastline, gardens and parks and a wealth of attractions, activities, events and festivals. Other areas of interest which are easily accessible from Bournemouth include the Jurassic Coast – a UNESCO natural heritage site – the New Forest and the historic towns of Poole, Salisbury and Stonehenge.
Bournemouth University has two campuses and the conference will be held on the main Talbot Campus which is located to the north of the city centre.
Directions to our Talbot Campus
Social programme
We are committed that our delegates will have an incredible time in Bournemouth. An extensive social programme will enable all delegates to network with keynote speakers, journal editors and leading authors in the field as well as having good fun. You will have the opportunity to work and party.
Indicative social agenda
Thursday 31 August – Sunday 3 September 2017 - Bournemouth Air Festival
Sunday 3 September 2017 - 18:00 - Informal get together at a British Pub for something to eat and drink (at delegates expense)
Monday 4 September 2017 - Welcome salsa reception and networking
Tuesday 5 September 2017 - Conference dinner, party and awards – dress code: white
Wednesday 6 September 2017 - After conference adventure and tours and informal dinner (at delegates expense)
Thursday 7 September 2017 - After conference adventure and tours (at delegates expense)