In June 2019, TeamBU rugby players Matthew Spencer & Louise Burgess were selected to play in the English Universities men's and women's rugby 7s teams. Trials took place at Warwick University and both athletes were selected to represent the English Universities in the first tournament in Chester.
During the tournament, Louise and the women's team won every game, with just one try scored against them all day! And Matthew and the men's team narrowly missed out on reaching the final to a strong side from the Navy. However, both teams qualified for the Rugby Football Union (RFU) 24/7's national final, due to be held at Nottingham University later on in June.
Matthew and Louise spent the evening before their big games analysing their performances from previous tournaments, planning how they could improve their play.
On the day of the tournament, the temperature hit 32°F and one of the biggest challenges was to stay alert and hydrated throughout the day. Both teams played incredibly well and finished at the top of their groups. Louise's team beat women's teams 'Hammerheads', 'Mayans' and 'The Cats', again with only one try scored against them throughout the day. Matthew and the men's team made it through to the semi-final and unfortunately lost by just two points in the last play.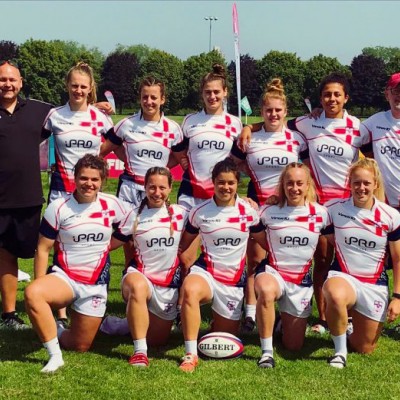 Louise Burgess on this experience
Having the opportunity to play for the English Universities side was an incredible opportunity which will no doubt help our future progression with rugby 7s and 15s. A big thank you to the SportBU team for helping us reach the tournament.
Find out more about Performance Sport at BU