Take your trampolining to new heights by representing TeamBU or taking on a six week developmental course.
Whether you're new to trampolining and want a fun way to keep fit or are keen to compete in the sport while you study with us, the club is open to everyone, no matter your ability.
On the Performance Sport side of things, if you're successful in trampoline trials (which take place every September), you'll become part of TeamBU Trampolining and represent BU in the Southern Universities Trampoline League throughout the academic year. You'll also compete in the annual British Universities and Colleges Sport (BUCS) Trampoline and DMT Championships, held at Telford International Centre.
If, on the other hand, you're looking to practice your jumps, straddles and twists (and lots more moves) within a club atmosphere, trampolining is also part of our Campus Clubs programme. It's open to all of our students, from beginners to experienced, and you'll benefit from the expertise of a trampoline coach.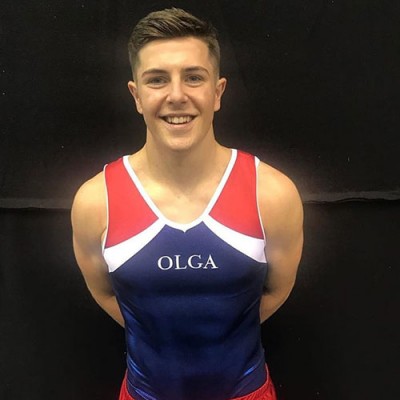 Edward Weeden
BU sport scholar, graduate, and Trampoline England Senior Men's winner 2019
It was initially challenging balancing studying and training, however, as each academic year passed, my confidence grew as I learnt how to successfully split my time.
Key information
Performance Team
Available to: TeamBU Athletes
Training days and times: Wednesday, 2pm–4pm
Training venue: OLGA Gymnastics and Trampoline Club, Rossmore Leisure Centre, Poole BH12 4HR
Campus Club
Start date: 23 January 2022
Day and times: Sundays, 2.15-4.15pm
Instructor/s: Natalie Bailey
Location: Sports Hall, SportBU
Book via: Phone on 01202 965012 or visit SportBU reception (Talbot Campus)
Price: £50
What to wear: Suitable sporting attire