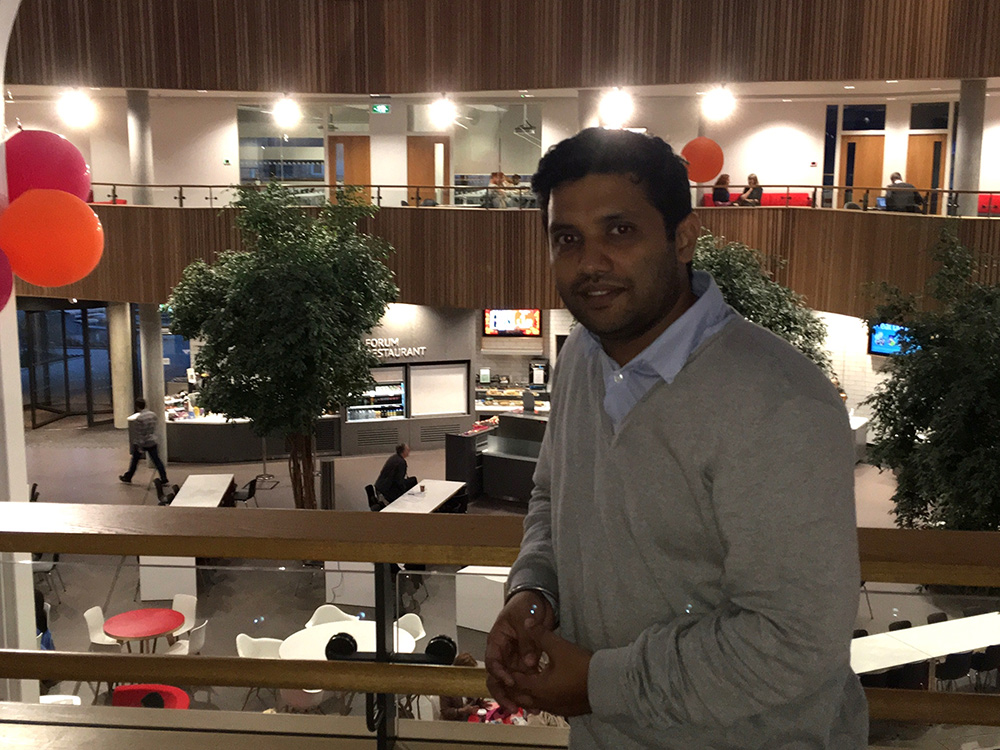 Vidyut Patra graduated with an MA Broadcast and Film Management in 2005. Since leaving Bournemouth he has worked with some of the leading companies in the media and entertainment industry in India, including Star TV, Viacom 18 and Red FM; one of the country's largest radio networks.
As Vice President of Content Studio: Worldwide Media (part of The Times Of India Group), Vidyut is responsible for developing the company's digital content. Speaking during his visit to Bournemouth, he said: "In today's media landscape, the lines between different communications channels are becoming blurred.
"Technology is changing the ways that we communicate, with a major focus on storytelling through film and images. Students graduating from Bournemouth today need to understand how to make the best use of these channels, as well as keep up with emerging technologies like augmented and virtual reality, in order to succeed."
Vidyut reconnected with BU during a Global Festival of Learning event, held in Pune in 2017. During the event, the BU team awarded him a Connect India Mobility Award in recognition of his career achievements. While visiting BU, Vidyut spoke to students from the media and communication and marketing programmes. He said: "The media and communications industry cannot be restricted to geography and today's graduates need to be prepared for a global career. I was pleased to be able to speak to students and share insights from the media and entertainment industry in India, as well as to explore correlations between what is happening in the UK and overseas. The sessions enabled me to promote opportunities for internships and placements that might give graduates a more global perspective."
In addition to his Master's from BU, Vidyut holds a Bachelors Degree and Master's in Commerce, with a specialisation in Business Administration, a Post Graduate Diploma in Sales and Marketing, and a Certificate in Organisational Change Management.