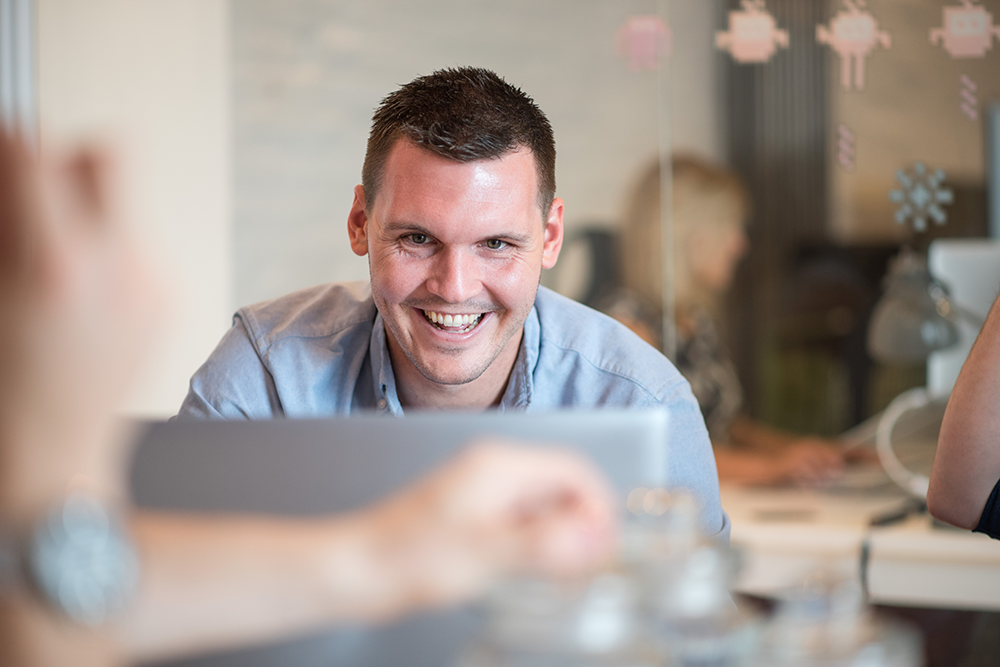 Having started his first business aged just 13, BU alumnus, Luke Fribbens, was always destined to be his own boss. Since graduating with a BSc (Hons) in Business Information Technology in 2005, Luke has combined his interests in IT and entrepreneurial flair to forge a successful career in web development.
At the end of 2017 his agency, Cold Banana, was named the winner of the Creative and Digital Impact Award at the Dorset Business Awards. The accolade follows a busy two years, during which the business has gone from one-man band to an 11-strong team, providing web development for big-name clients including National Grid.
Luke said: "I have been surprised by how quickly we have grown. I was operating on my own for the first six months, but as the projects and clients kept coming in I was taking on new staff at a rate of around one a month. It all happened as a result of recommendations and referrals, which is a really great way to grow."
Reflecting on his time at university, Luke acknowledges that his placement year proved to be a defining moment. Having joined the technical support team at a local company, a series of changes meant that he quickly became the most experienced member of staff and ended up managing the team of five. He said: "It was daunting, but a huge opportunity. I'd had some management experience from part-time roles, but this was different because you were managing people at different ages and stages of their careers. It made me realise that I enjoyed managing people and sharing in the successes you can achieve as a team. The experience and opportunity I gained from my placement year certainly set me up for where I am today."
Having made a good impression during his placement, Luke was offered the chance to join the company permanently after graduation. The offer included covering the cost of his student fees, leaving him free to focus on making the most of his final year and dissertation. He went on to graduate with First Class Honours.
After some time back with his placement year employer, Luke moved to Greenwood Campbell, a recent digital start-up co-founded by another BU alumnus, Ian Campbell. Luke said: "I learnt so much by being part of the team at Greenwood Campbell. I became a director at a time when the company was growing quickly, which meant I could complement my natural, technical skills, with new skills in managing client relationships and leading negotiations with senior personnel."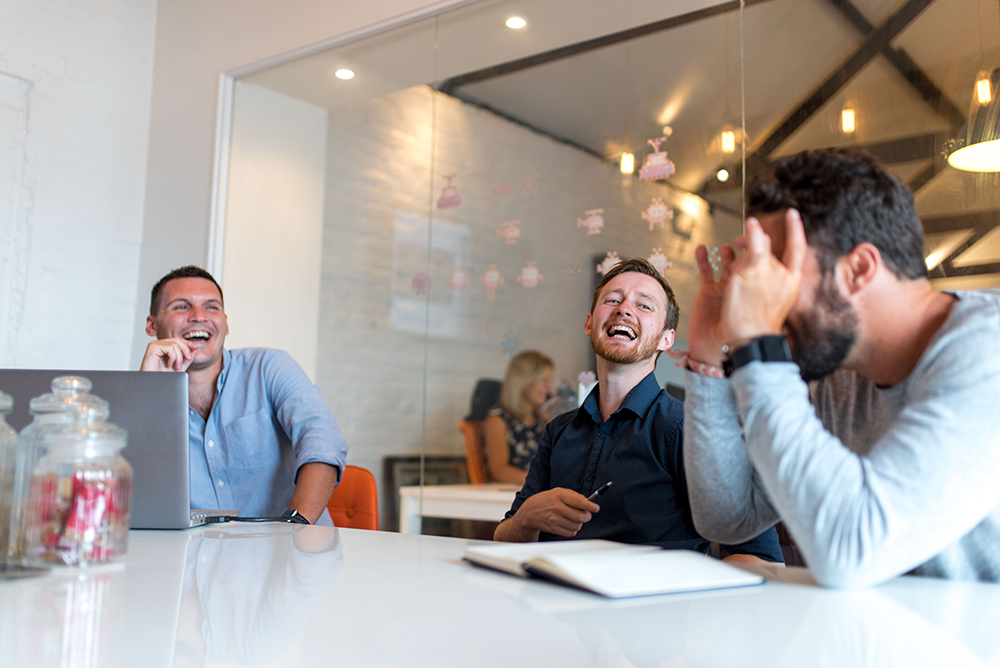 Now, as an employer himself, Luke is clear on the virtues of a university qualification incorporating a work placement. He said: "In my eyes, graduates who have completed a placement have about six months' head start on those who haven't. They already understand what working life is about and how to operate as part of a team. That takes a lot of the early training and development needs out of the equation."
Still based in Bournemouth, Luke is also flying the flag for graduates who decide to stay and build their business in the region. He said: "Bournemouth has so much to offer, and all the reasons I chose it as a university destination still hold true as a business owner. It offers an outdoors lifestyle, beautiful scenery and easy links into London at a lower cost of living. I am proud to be able to build my business here and invest in new talent as the business grows."