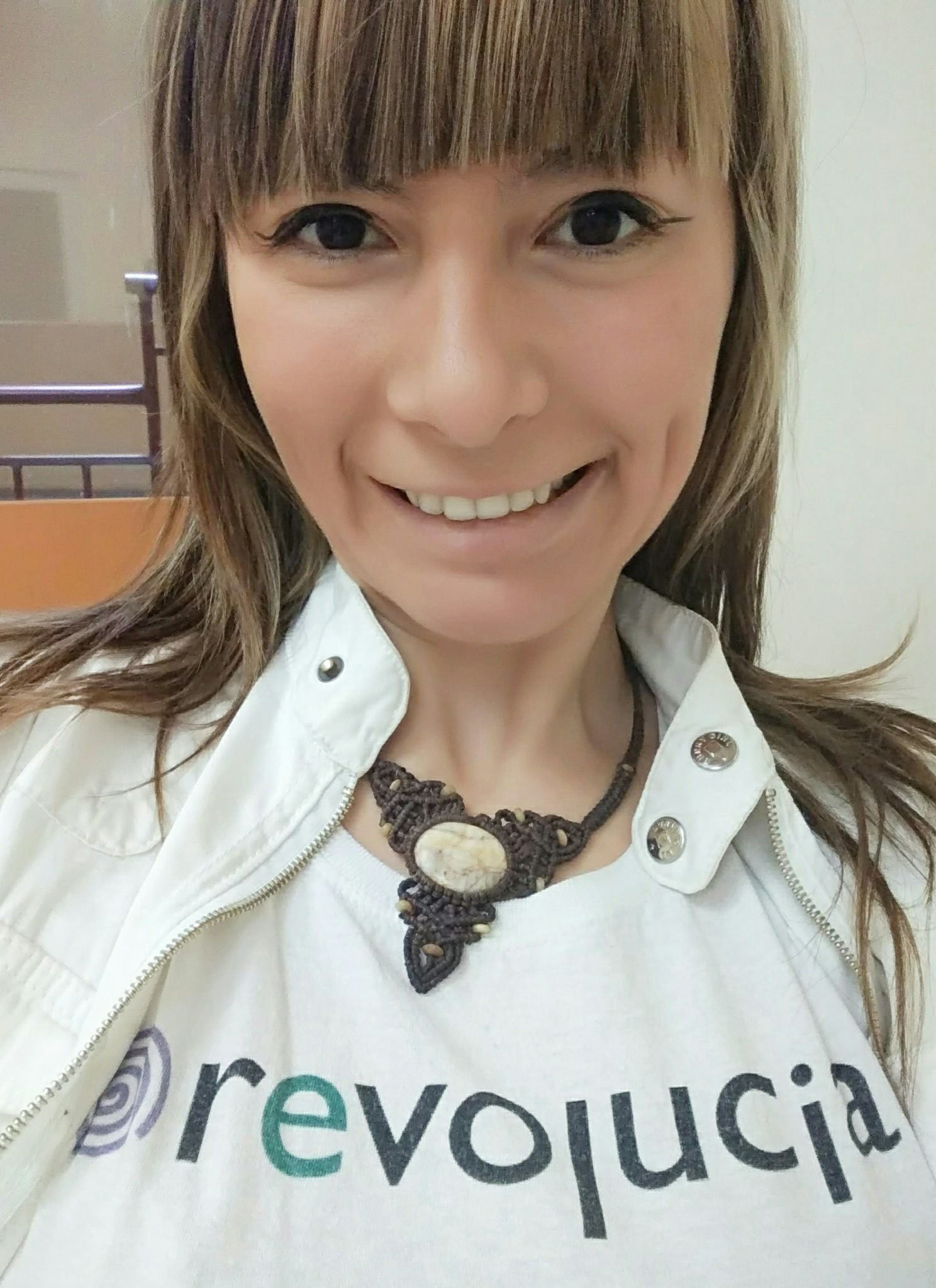 With news of plastic pollution hitting the headlines in the UK, we caught up with BU public relations graduate, Vera Markova, to find out how she's supporting the zero waste movement.
Vera, who lives and works in Bulgaria, launched Revolucia in 2017 with the aim of distributing alternatives to non-recyclable plastic products.
Her sustainability journey began towards the end of her four-year BA (Hons) Public Relations degree. Vera explains: "Before coming to BU, I was dreaming of working for a big corporate company. I wasn't really concerned about the sector as long as the company was prestigious. But during my final year, I got an urge to devote my time and skills to a humanitarian cause. I wanted my work to have a direct impact on this world and to make it a more sustainable place."
Vera applied to the Bournemouth University Global Horizons Fund and, after submitting her final assignment, got on a plane to India to volunteer at a reforestation project. The project involved educating locals and internationals on nature preservation and tree planting and Vera was later offered the chance to become the Chief Executive Officer's Assistant. She reflects: "This began my own quest to pursue sustainability."
During her time in India, Vera experienced a completely different way of life. She stayed in a small hut on a vegan camp, made her own vegan cruelty-free cosmetics and generated energy via solar panels. After 18 months living a zero waste lifestyle, she decided to put her new knowledge and skills into practice by setting up Revolucia as an online shop.
Vera said: "Revolucia has now become more than a shop. I see it as a platform to educate people why living sustainably is important to both individuals and the planet. Through Revolucia I am offering alternatives to plastic disposable items such as edible cutlery, food wraps made of beeswax, bamboo toothbrushes and sustainable women's cosmetics and health products. I love the fact that I am using my skills to preserve the environment and getting more people to join me on this mission."
Seven months after launching the business, Vera was recognised by the Council of Women in Business in Bulgaria for developing a positive start-up which could inspire others. She has also found that the media and promotional skills developed on the BA (Hons) PR are helping to increase awareness and attract customers. Vera said: "The public relations skills and knowledge that I gained at Bournemouth University are invaluable. Thanks to my education I am able to achieve media coverage, execute digital communication strategies and campaigns, direct product promotional videos and photo shoots, which I am very thankful for. BU also taught me how to work under pressure, be a better team player and broaden my horizons.
"My advice to other students and graduates is not to be afraid of chasing your dreams and going after what you really love. Moreover, value your skills and don't settle for anything less than what you're dreaming of."