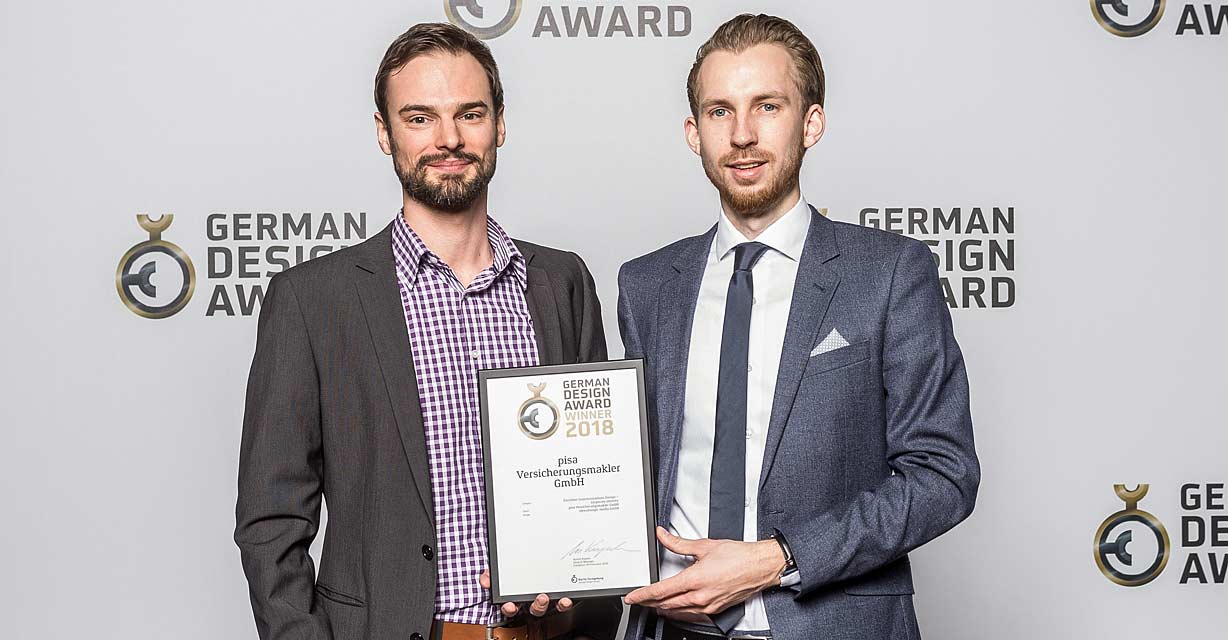 A German-based digital agency, co-founded by a BU alumnus, has been named a winner at the prestigious German Design Awards for the third year running.
Ben Burkard, who was one of the first graduates of the MSc Innovation Management and Entrepreneurship in 2015, founded ideenhunger with Simon Eberhardt in 2014.
The agency has just scooped the 'Excellent Communications Design – Corporate Identity' category at this year's German Design Awards. It follows wins in the 'Fair and Exhibition' and 'Excellent Communications – Poster Design' categories in 2016 and 2017 respectively.
Commenting on the win, Ben (pictured left with Simon) said: "It is always an honour to be recognised with an industry award. The digital marketing business is a tough one. The most important thing for us is to build strong relationships with our clients, which are based on trust, co-operation and authenticity. I believe this is what makes us successful, and every time our work is recognised it helps us feel as though we have got the right philosophy to compete."
Ben chose to study the MSc Innovation Management and Entrepreneurship to gain experience of new business approaches and to learn from other students from different countries and industries.
He said: "I enjoyed the opportunity to participate in a completely new course. This meant that we could help to shape the course by giving feedback – a bit like entrepreneurship in action! It was a good chance to improve my English language skills, which has helped me in dealing with international clients. The course gave me a whole new network of friends, who are now based all over the world. Overall, it taught me to believe in your dreams and follow them by pushing yourself out of your comfort zone."