When Sarah Howells launched a blog to share her experiences of living with coeliac disease, little did she know that it would attract thousands of followers and open the door to partnerships with supermarkets, celebrity chefs and leading food brands.
Sarah – AKA The Gluten Free Blogger – began blogging while studying Multimedia Journalism at Bournemouth University. The aim was partly to show her friends – who had lots of questions – how being coeliac affected her food and lifestyle choices.
Today she shares gluten-free recipes, food reviews and healthy living advice with a growing online community of more than 16,000 Facebook followers, 5,000 Twitter followers and 3,000 Instagrammers.
Sarah, who also works full-time as a local newspaper journalist and digital specialist, said: "I wrote my first blog post while I was at university in 2010 and went on to use it as the basis for my final major project. It started as a hobby, as well as a means of developing my writing and digital skills. If I'm honest, as a student on a low income, it was also a way of getting free gluten free food by offering to write and share reviews. As the food samples started coming in, I quickly became very popular in my student house!
"Back then I was one of the only people in the UK blogging about being gluten-free and it was before the major interest in whole foods and healthy eating really took off. I had no idea back then that blogging could be a part-time career. I find it all a bit surreal and I'm constantly surprised when I get invitations to attend big events or I'm approached by well-known brands."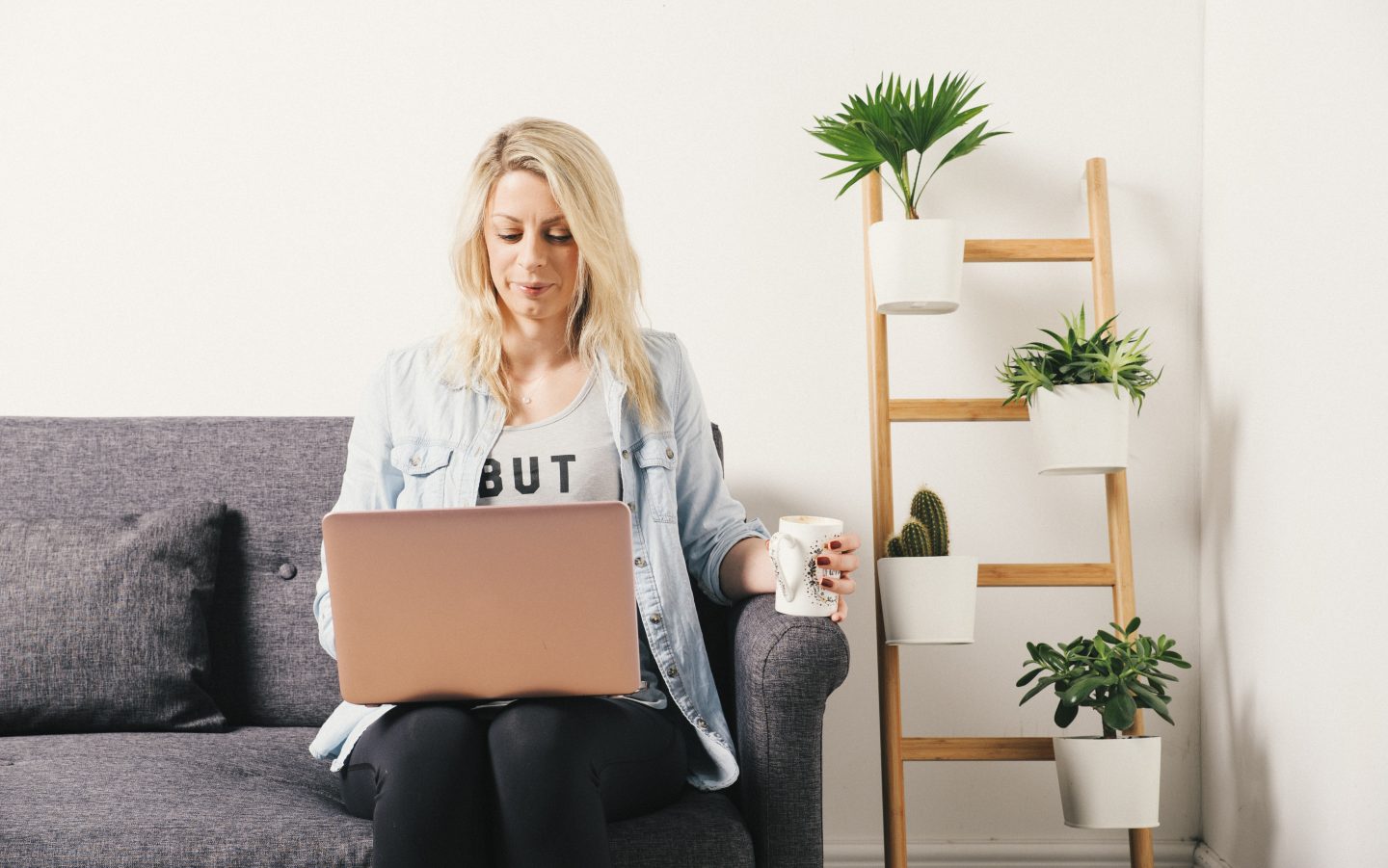 Sarah's online profile has recently led to a partnership with Tesco, a food demonstration with celebrity chef, Lesley Waters, and a visit to Facebook HQ. In each case, Sarah shares her experiences for the benefit of her online followers, many of whom are seeking ways to live well on a gluten-free diet. She said: "My advice to other bloggers just starting out is to share what you are really passionate about. You need to live it otherwise it just comes across as inauthentic. Because there are so many blogs out there, it helps if the interest is niche, or at least something that will resonate with a particular group of people. My other piece of advice is that you really have to work at it. You can't expect to be a social media sensation overnight. It takes hard work, which is why it's also important that you enjoy what you are sharing. Otherwise you can quickly lose motivation."
Since graduating in 2011, Sarah has found that the skills she developed on the BA (Hons) Multimedia Journalism at Bournemouth have stood her in good stead for working in the rapidly changing media industry. She said: "Even if you know you want to write for a living, it pays to develop skills in shooting and editing video, as journalists are now expected to share content in all sorts of ways. My course was incredibly practical which meant that I could hit the ground running when I started working. This experience, coupled with my blogging, has enabled me to carve out a specialism in digital media for my newspaper group. Combining the day job and The Gluten Free Blogger is a tough balancing act at times, but I still get a buzz from what I do."