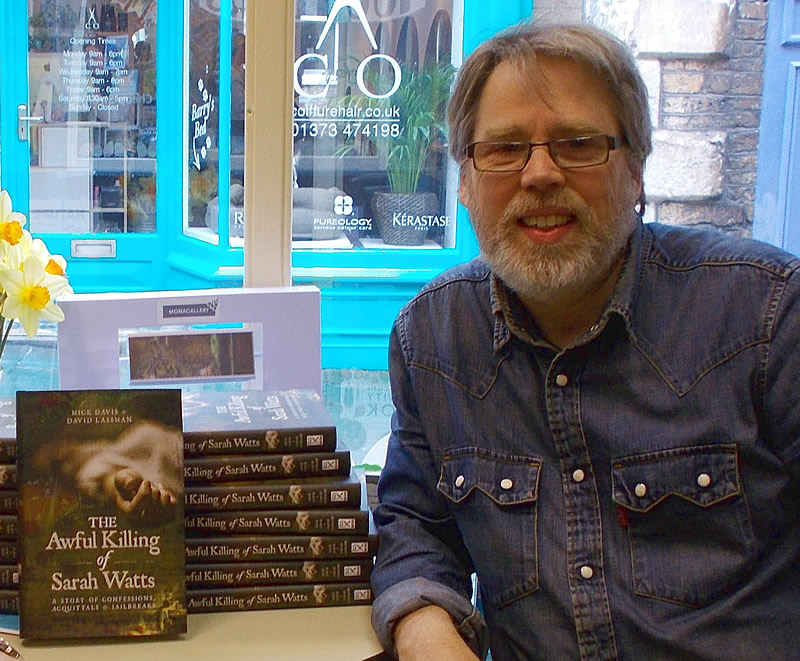 David Lassman is a BA (Hons) Scriptwriting for Film & Television graduate and is now a full-time writer and published author.
He said: "It is 20 years since I graduated and after my degree I stayed on at Bournemouth University for four years, working mainly in the alumni office. Meanwhile, I attempted to unsuccessfully break into the television industry, but eventually, after much rejection, moved to a small Greek island to write a novel.
"I returned to England three and a half years later with a completed manuscript and dreams of a publishing contract. For the time being, however, these hopes were universally dashed. Instead I found myself involved in the promotion of an actual literary great – Jane Austen."
David wrote a light-hearted piece on how Austen would have fared in today's publishing world. The article created worldwide media interest, including appearances on CNN Live and Good Morning America.
Still keen to become known for his own writing, David had what he describes as a "lucky break" when an author friend told him that a publisher was starting a crime fiction imprint of historical detectives.
He said: "I sent in the pilot episode of a speculative television series that I had co-created and the first 'Regency Detective' novel was published. Three years later, the second in the series – The Circle of Sappho – saw the light of day, as well. By now I had also begun writing non-fiction. Twenty years since graduating, I now write full-time, with three books due for publication this year and at least two others in 2019."
David's most recent book is The Awful Killing of Sarah Watts, a true-life murder that is said to have appalled and enthralled Victorian society in equal measure. He said: "The case was investigated by a colleague of Mr Whicher (The Suspicions of Mr Whicher) and it is hoped my book will also be adapted for television. At the same time, I have been commissioned to write an Austen-related TV script by an award-winning director, who is also a Bournemouth University alumnus. It feels as if things have come full circle, and although it has taken two decades, I might just have finally entered the television industry!"