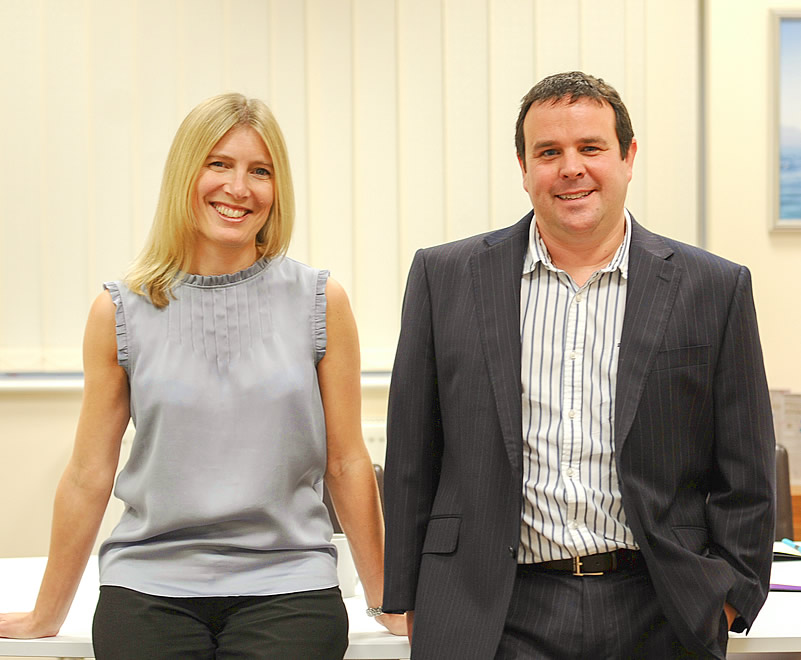 A PR company founded by two BU graduates is celebrating its 15th anniversary.
Matt McKenna and Sarah Townsend launched McKenna Townsend in 2003. The company, based in Hampshire, provides PR, marketing, digital, event management and design services to clients including Sunseeker, AkzoNobel, Condor Ferries and the Subway brand.
Matt and Sarah are both graduates of BU's BA (Hons) in Public Relations, with Matt having graduated from the very first year of the course in 1993 and Sarah in 1998.
Matt said: ""We are very proud to be celebrating this outstanding milestone. We remain true to our original mission: we are relentless in delivering results - we have a hunger to make our clients even more successful and we strive to be the best in everything we do.
"We continue to appoint new staff to support our mission, having already welcomed a new Account Director and Account Executive to the team this year and are actively recruiting to further bolster our team."
The company currently employs a team of 18 and has attracted various industry accreditations, including awards from membership bodies the PRCA and CIPR, and a 'gold standard' rating in the PRCA's Consultancy Management Standard audit. Both Matt and Sarah were awarded Fellowships of the Chartered Institute of Public Relations in 2012, in recognition of their contribution to the institute and industry.
Sarah said: "The last 15 years have been a whirlwind - it is fantastic to look back at how much we have achieved. Both Matt and I would like to thank our fantastic team for their continued hard work and our clients for their amazing support over the past 15 years. We look forward to developing the business further over the coming years.