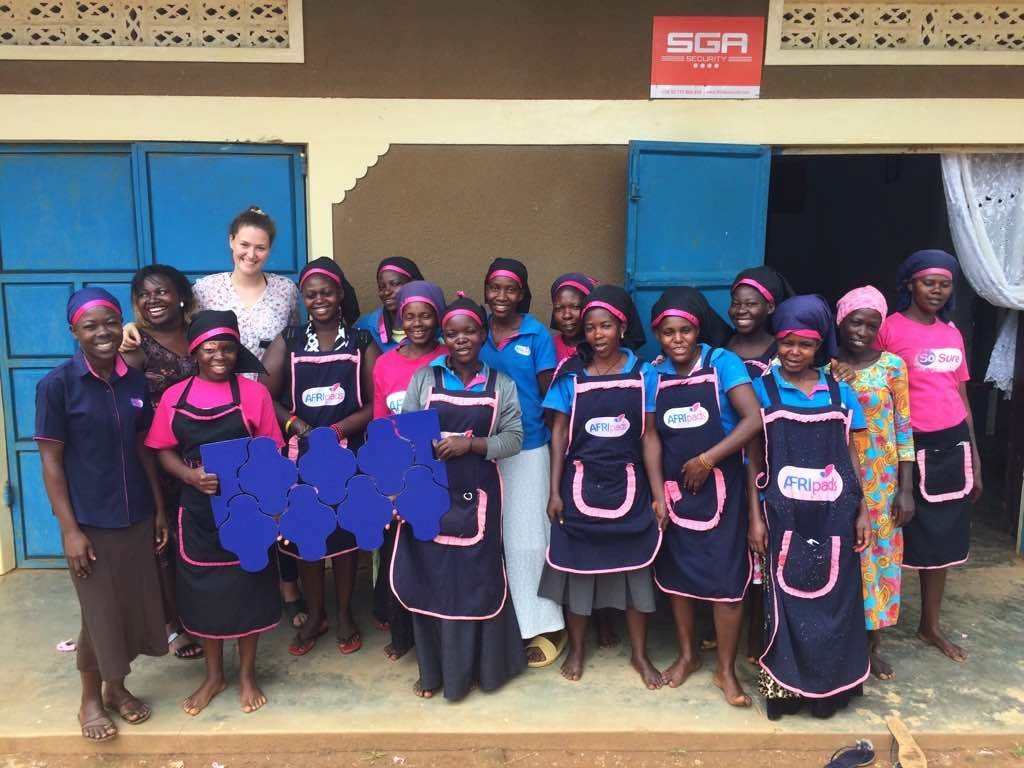 Alice Parlett is using the skills and experience gained from her degree in industrial design to improve quality of life for women in rural Africa.
Alice, who graduated from BU in 2015, now oversees design and development for Afripads, a social enterprise based in Uganda.
She explains: "After graduating I found work for a promotional gifts company based in London. However, I began to realise that I was inspired by immersing myself in new cultures and secured a product design and development role for Afripads. I am now working for the largest manufacturer of reusable sanitary pads, where I am involved in dramatically increasing the quality of life for women in rural Africa. At university, I hadn't considered the possibility of working on social impact projects, but I am so glad to be able to apply my design knowledge into products that have such a huge impact on people's lives.
"I am now managing and growing a design team, which I didn't expect to be doing until five or so years after graduating, and subsequently I am able to share my knowledge and expertise learnt at BU. At university, we studied units that fed into real-life projects, and I feel that having learnt a broad set of skills has helped me to thrive in a position that is so diverse."
Alice's degree included a placement year in China as a product designer for a company sourcing promotional gifts. She said: "During the year I learnt a considerable amount about Chinese manufacture and business, visiting and liaising with factories on a daily basis.
"Working in China gave me a lot of context for design for manufacture and gave me a huge advantage to my peers during job interviews after graduating. After some unpaid internships, I was able to secure a graduate position for a London-based promotional gifts company. Despite the fact that many other university design courses also offered placement years, my previous experience meant that I was able to stand out from the crowd."
Reflecting on her university experience, Alice said: "Bournemouth University allowed me to grow into the woman I am today, both socially and academically. Being a natural extrovert, BU provided me with the ideal space to network and build great friendships that still remain strong. My degree in helped me to learn so many extremely relevant skills which I was able to put into practice straight away."