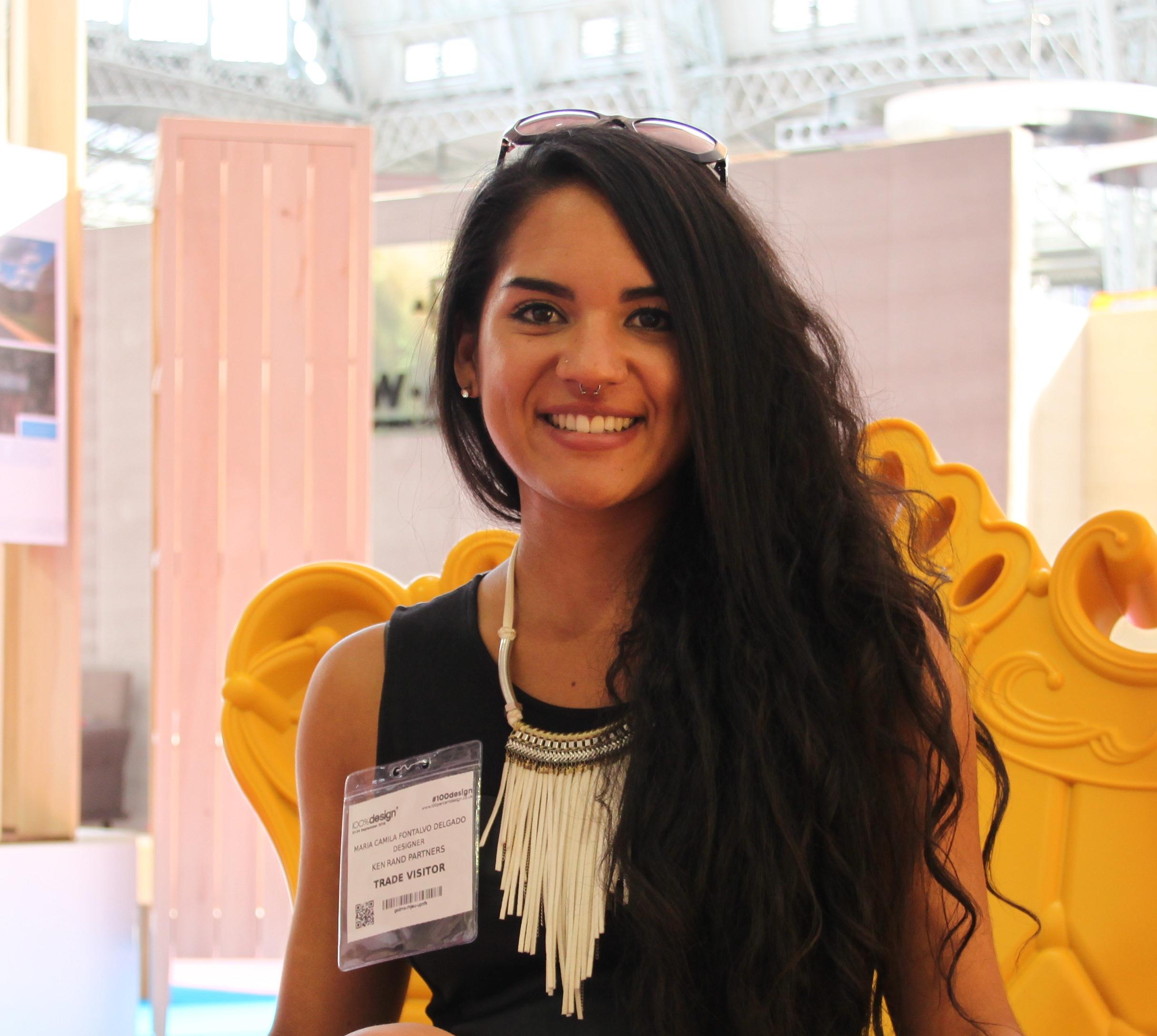 Camila Fontalvo is a freelance industrial designer specialising in brand development and corporate identity.
Camila originally came to Bournemouth from her native Colombia to improve her English. Having completed a Foundation Diploma in Art and Design at Arts University Bournemouth, she was unsure about her next steps.
Describing herself as a creative at heart, Camila didn't know how to translate this creativity into a future career. It was during an open day at BU that Camila discovered the BA (Hons) Industrial Design. She said: "I wasn't sure whether the technical aspects of industrial design were right for me, but as the course developed it turned out that it was exactly the right fit. In fact, I now feel as though the course chose me!"
Following the course, Camila went on to develop her own business providing user-centred design, with services encompassing branding and corporate identity, through to commercial interiors and furniture.
Having spent two years out, Camila returned to BU in 2016 to complete the MA Industrial Design. The placement element of the course proved pivotal in kick-starting the next stage of her career. She said: "I joined CTS Europe to support the company's branding and graphic design. The company's MD was incredibly supportive and encouraged me to commit to developing my consultancy business. In fact, the company became my first client."
Reflecting on her time at BU, Camila said: "I have emerged from university as a much more confident designer. The course and placement enabled me to test and stretch my skills – as well as make mistakes – in a safe space. I am now almost fearless about trying new things, recognising that I have the ability to tackle problems and find solutions. University offered me everything I could ask for. I loved my time and appreciate what it has given me."