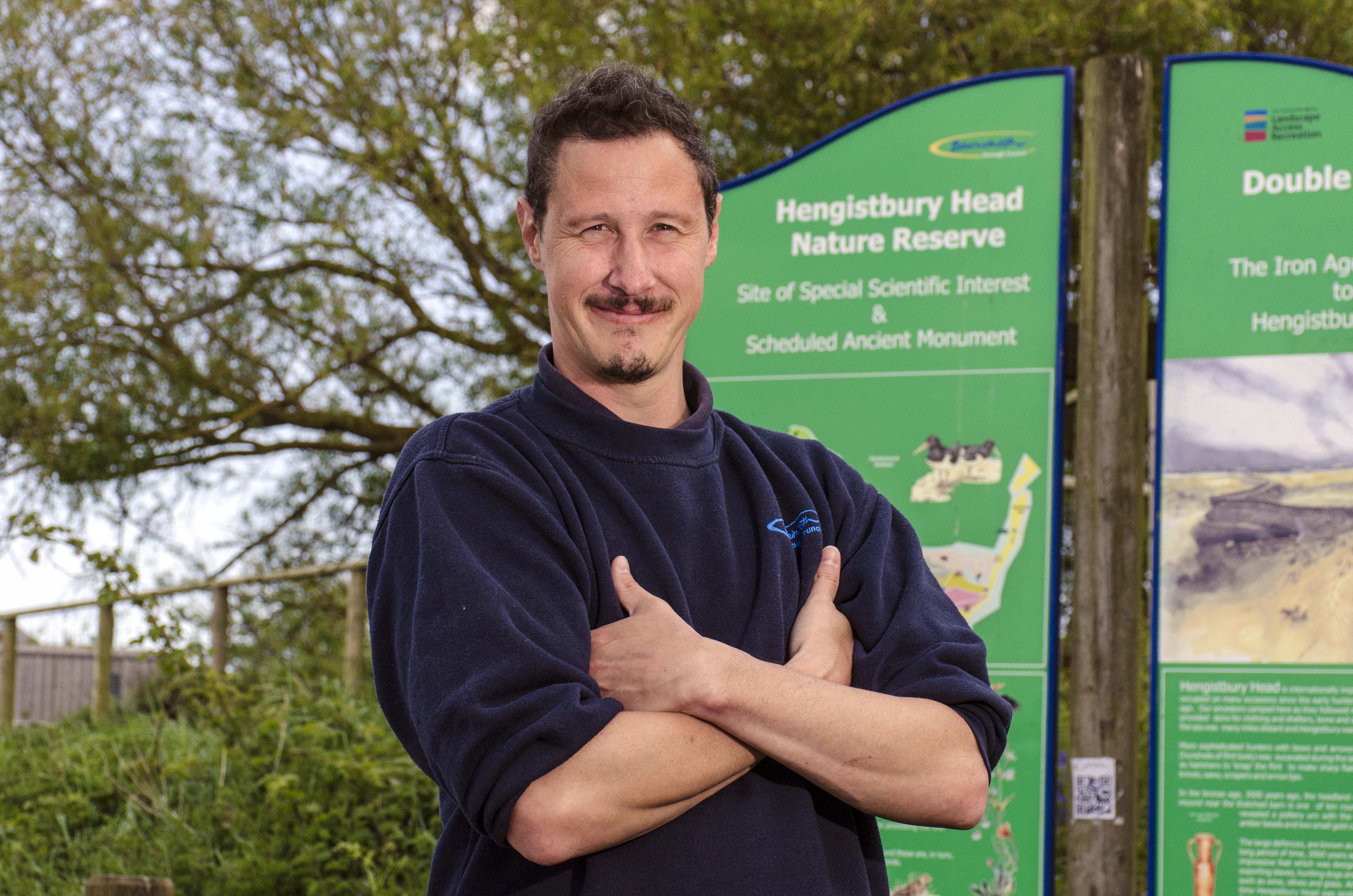 As Senior Ranger for one of Dorset's most scenic tourist attractions, BU alumnus Brian Heppenstall is fulfilling a childhood dream.
The 37-year-old, who graduated with a BSc (Hons) in Environmental Protection in 2003, is now responsible for the protection and promotion of Hengistbury Head – a site of international archaeological importance.
Brian said: "I much preferred being outdoors as a child than doing anything which you might deem as academic. My parents used to take me to Hengistbury Head at weekends and it is one of the places which inspired me to follow my interest in the natural world. I never thought I would be looking after a site like this so early in my career. It really is a dream job for me."
Brian's time at BU equipped him with the skills and knowledge he needed to build a career in environmental conservation. After graduating, Brian took up seasonal work before becoming a Heathland Warden and later a Community Parks and Countryside Officer, looking after open spaces in parts of Bournemouth. He joined the team at Hengistbury Head in 2010.
Brian explained: "As part of the team at Hengistbury Head, we are responsible for habitat management, conducting surveys of significant wildlife and overseeing the installation of recreational furniture and signage. We also run activities which engage and educate others on the importance of looking after the environment. I love being directly involved in helping our wildlife to thrive, but we can have so much more impact by empowering others to do the same."
Having benefited from a work placement at Hengistbury Head himself, Brian is now a keen advocate of offering placements to others. The team currently takes on around 17 placement students a year and students have also contributed to research projects which are benefitting the site. Brian said: "I appreciate what my studies have enabled me to do and so I am pleased to be able to offer others the same opportunities. BU also develops good quality students who add value to what we are doing and can further our knowledge."
Despite preferring the outdoors to his school work as a child, Brian is a testament to the fact that finding your passion can enable you to succeed. He said: "I wasn't that academic at school, but as soon as you find something you love, it all becomes easier. Discovering that you can turn something you naturally enjoy into a fulfilling career gives you the motivation to learn at a higher level."